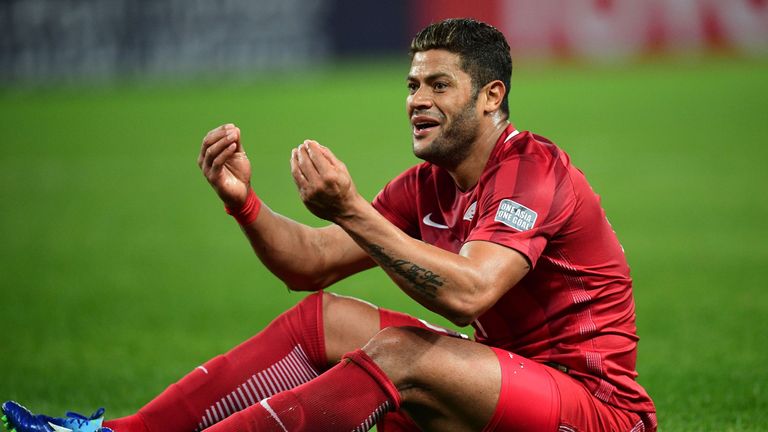 Shanghai SIPG have denied Brazilian forward Hulk punched the coach of a rival team at half-time on Saturday, insisting the claims of an assault are "not true".
The 30-year-old is alleged to have punched Guizhou Zhicheng's assistant coach Yu Ming during the interval of Shanghai's 3-0 Chinese Super League victory.
Hulk joined Shanghai from Zenit St Petersburg in an Asian record deal worth €55million (£46.5m) last summer and has scored four goals this season.
"There were some arguments in the first half and their coaches took the initiative to insult us during the game, that was why we had the arguments with them," said Guizhou head coach Li Bing.
"This lasted until the break, and later, in the corridor, Hulk cursed our assistant coach in English. We argued with him and he punched our assistant coach Yu Ming and Yu fell to the ground.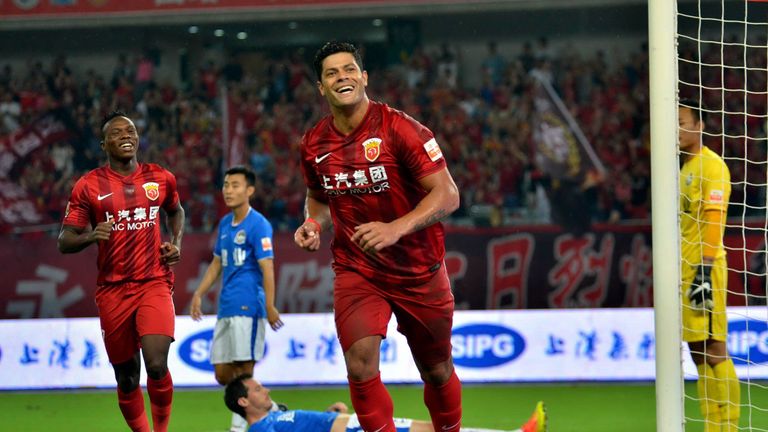 "Foreign players come here to help with the development of Chinese football, but no matter how well you play, you can't despise Chinese people, let alone beat our Chinese coaches."
However, Shanghai took to social media to deny Bing's accusations and accused Bing and Ming of attempting to stoke friction between foreign and Chinese players.
"The claims Hulk punched the assistant coach of Guizhou are not true," Shanghai said on the club's official Weibo account.
"The statement of Li Bing and Yu Ming are inappropriate and they provoke hostility between the foreign players and Chinese people and it has affected the image of our club."