Mark Hughes highlights important traits which can guide Southampton to Premier League safety
By PA Sport
Last Updated: 18/03/18 7:03pm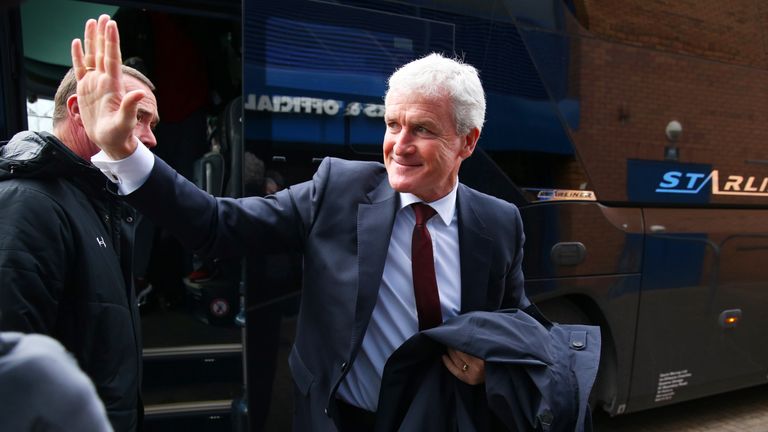 Mark Hughes believes he has seen important traits in Southampton to take with them into a Premier League relegation battle after his new side defeated Wigan 2-0 to reach the FA Cup semi-finals.
After the League One side dominated the first half, Saints stepped up their level after the break and scored through Pierre-Emile Hojbjerg and Cedric Soares, while Manolo Gabbiadini also had a penalty brilliantly saved by Christian Walton.
Before Hughes can think about Wembley, he must try to turn around Southampton's form in the league, where they have won just once in the last 17 games and sit two points from safety.
The former Stoke boss said: "This was an important fixture. Clearly, our Premier League status is a huge concern to us and we want to retain that and that is a big part of the remit I have.
"Today was a game we could take the maximum we needed in terms of positivity and we've been able to do that. We had to show a lot of the qualities and traits a good team has to show on a regular basis and maybe that hasn't been sustained prior to me coming to the club.
"In the short time I've been with them I have seen good quality, good application and a group of players who have maybe been a little bit hurt by criticism. I think today maybe you saw steps to address that criticism.
"I have the utmost respect for Paul (Cook) and his team. I thought they were excellent. We knew they would test us. I just felt we made good decisions today, certainly in the second half.
"I wanted us to be a bit more dominant and play in the opposition half. Getting in front was important for us. We could have made it more comprehensive but that would have been hard on them. We are delighted we got a positive result."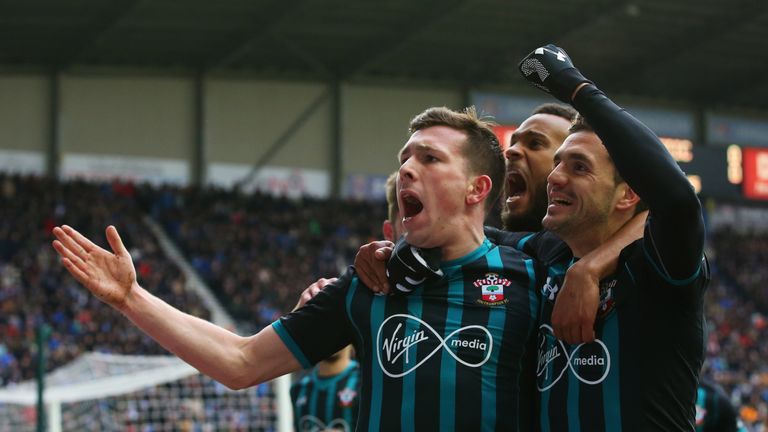 Hughes has only been given a contract until the end of the season after replacing Mauricio Pellegrino, and he added: "I'm looking forward to the challenge. It's not going to be easy, it's a short-term deal but it's a good start for everybody. I am excited by the group, I think there's good quality. The raw talent is there."
Wigan had claimed three successive Premier League scalps in reaching their third FA Cup quarter-final in six seasons, including Manchester City in the last round.
Given Southampton's struggles, they looked more than capable of causing another upset but it was not to be and the Latics must now focus solely on their League One promotion bid.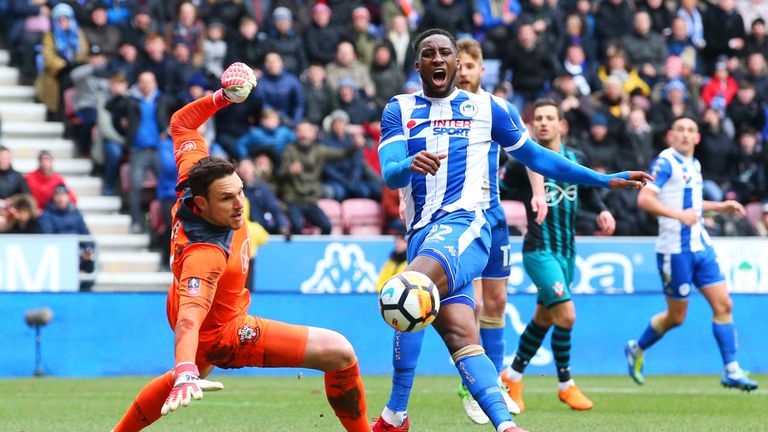 Manager Paul Cook said: "It is a difficult one when the prize is so great for a club like ours. I was fearful at half-time because I felt we had played that well in the first half and hadn't got enough out of the game. You're wary of Southampton's quality, they've got some outstanding individuals.
"Second half I thought the game was quite scrappy, although Southampton certainly grew into the game. Did they deserve the victory? I think it was a little bit harsh on us but we certainly wish Southampton well in the semi-finals.
"There are those key moments you have to manage in a game and we didn't. The first goal was a massive disappointment. But I can't ask any more of the players, they've been a credit to the club. I think we've represented League One in a really good way. Now the focus is on promotion."