Jose Mourinho gives Man Utd the edge over Tottenham, says Charlie Nicholas
Last Updated: 20/04/18 5:58am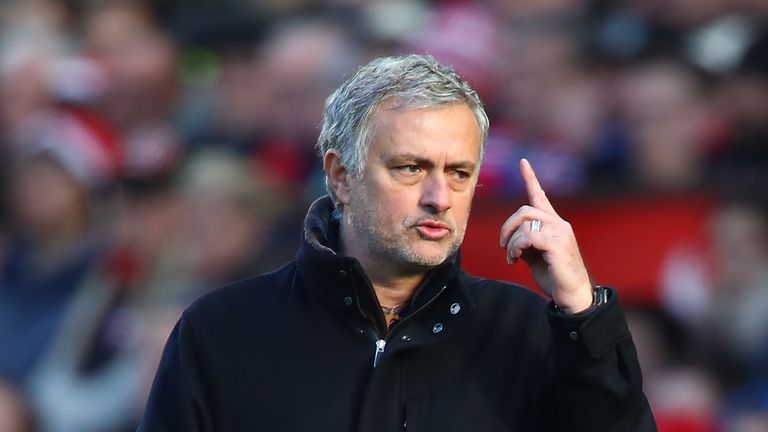 Charlie Nicholas still believes Jose Mourinho gives Manchester United the edge over Tottenham in their FA Cup semi-final on Saturday, despite a largely disappointing season.
United were expected to challenge on all fronts, but crashed out of the Champions League in the final 16 at the hands of Sevilla before handing Manchester City the Premier League title with a 1-0 defeat to basement side West Brom last weekend.
They have the chance to salvage a trophy from their campaign via the FA Cup but are considered outsiders on Saturday with Sky Bet as Spurs look to repeat their 2-0 victory at Wembley from January.
However, with Mourinho boasting one of the most decorated CVs in the game and Mauricio Pochettino searching for the first trophy of his managerial career, Nicholas believes United should be considered favourites to progress.
He told Sky Sports: "If it came down to two teams playing an even game with less on the line then Tottenham win. However, the difference here is Mourinho.
"It will mean more to Pochettino, being his first experience to win something, and he has far more variety and better technical players, who he's improved and advanced as a team.
"This is where Mourinho factor comes into play though, where he knows how to get the result. He will pack his midfield with physical players, perhaps even dropping Paul Pogba again, to ruin Spurs' fluency.
"He did it in the win against Liverpool and when the pressure was on his team turned up. When they needed to step up in the second half against City they managed it."
Mourinho made seven changes at Bournemouth on Wednesday in a bid to gives some players rest ahead of the FA Cup semi-final.
That paid off as United won the game 2-0, and Nicholas added: "Mourinho has been preparing his team for these sort of games. He did it with Romelu Lukaku on Wednesday, keeping him on his toes by dropping him, so they're used to operating under pressure."