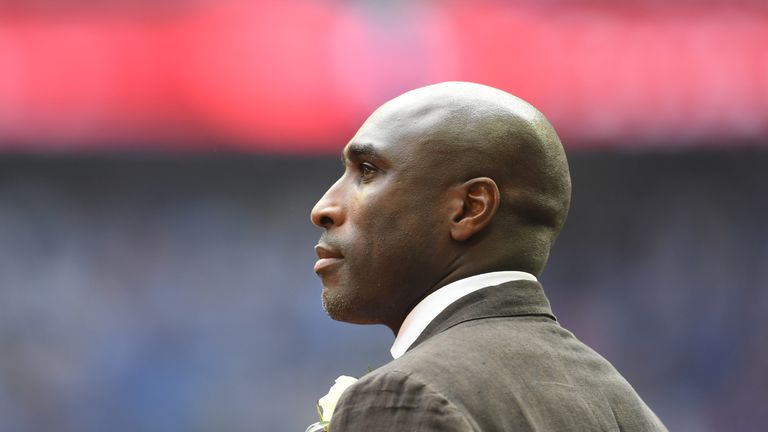 Sol Campbell says he "cannot wait to get going" in his first management job at League Two's bottom side Macclesfield Town.
The former England, Tottenham and Arsenal defender signed an 18-month deal with the Silkmen, who last month sacked Mark Yates.
"It is a great privilege for me to be here, I can't wait to get going. It has been a long time," Campbell told the club's website. "Football is in my blood, I want to be a part of football again and this is my first step into a managerial post."
Campbell was in the stands at St James Park for Macclesfield's 1-0 away win at Exeter City and his new side now just sit four points adrift of safety.
He believes Macclesfield can soon climb the table, having won their last two league games on the bounce after one success in their previous 18.
"For me, I see potential, I see growth, I see people fighting to do the right things," he said. "I have just got here, (but) all the people around here are very friendly.
"There is great history with the club and for me being a part of football again is what it is all about. I am raring to go and ready for the challenge. I know it is going to be a challenge, but that is what I am all about."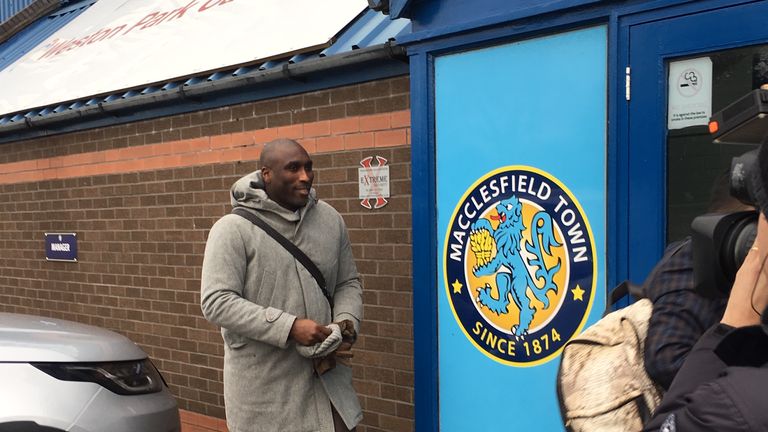 Campbell's previous job was as assistant manager of the Trinidad and Tobago national team after having completed his UEFA Pro License coaching badges.
However, the new manager hopes his winning mentality as a player will rub off on the Macclesfield squad.
"There is going to be organisation. As a player I always had drive and detail in my game, looking at all scenarios," he said.
"Hopefully I will give them a lift, get the team spirit really solid and get everyone fighting for each other on the pitch in the right way.
"For me that is what it is all about, for me every game is almost like a cup final and that is how I want the mentality going on the pitch."
Campbell takes charge of his first game as Macclesfield manager on Tuesday when he faces Newcastle United's development team in the FA Trophy.