Sol Campbell right to start at Macclesfield, says Ian Wright
By Declan Olley
Last Updated: 28/11/18 3:09pm
Ian Wright has backed Sol Campbell's decision to start his managerial career at Macclesfield, who are bottom of the EFL.
Campbell has joined the Silkmen on an 18-month contract despite them being at the foot of League Two, five points adrift of safety.
The 44-year-old's move was labelled "sad" by former Macclesfield boss Paul Ince, who felt the former England and Arsenal defender should have started higher up the football ladder.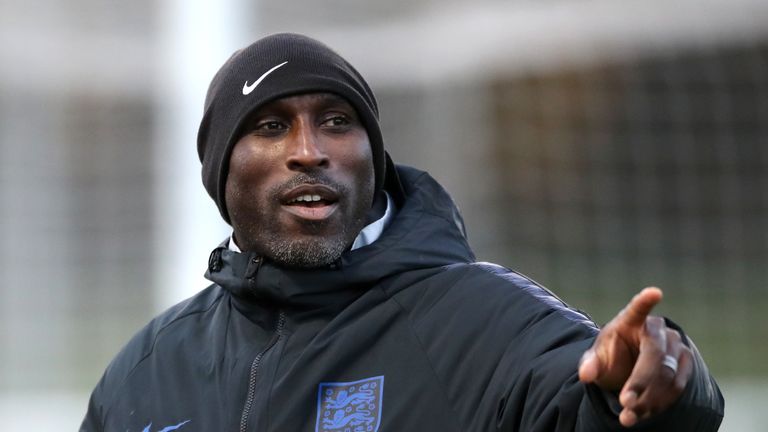 But Wright is supportive of his former England team-mate's first step in management and thinks the level of the job can help to launch his career.
Asked if he was surprised Campbell joined Macclesfield, he told Sky Sports News: "No, not really. I'm not surprised because that's the way it's gone in the past.
"I've seen people like Tony Adams start right at the bottom with Wycombe. Sometimes it can hinder you to start further up.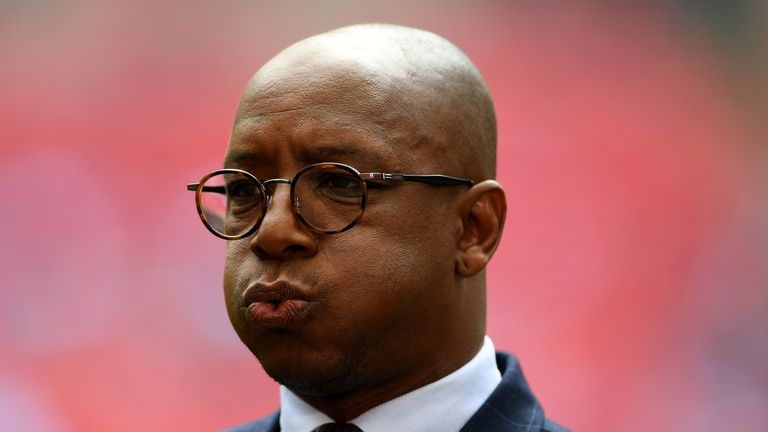 "I think by starting where he is, he can only go one way and you're hoping that he is successful because they'll be a lot of people looking at him to see how he does and I for one hope he's a massive success."
Campbell watched his new team win at home to Exeter on Tuesday night and Wright wants the former Portsmouth defender to pass on his experience to inspire the club to safety.
He said: "Hopefully he'd have done his homework on the team and the league because I think you need to know what you're going into.
"Then hopefully the players will respond to his experience and the fact he's one of the great players.
"Hopefully he'll be able to get his message across and help Macclesfield climb up the table and do whatever he wants them to do.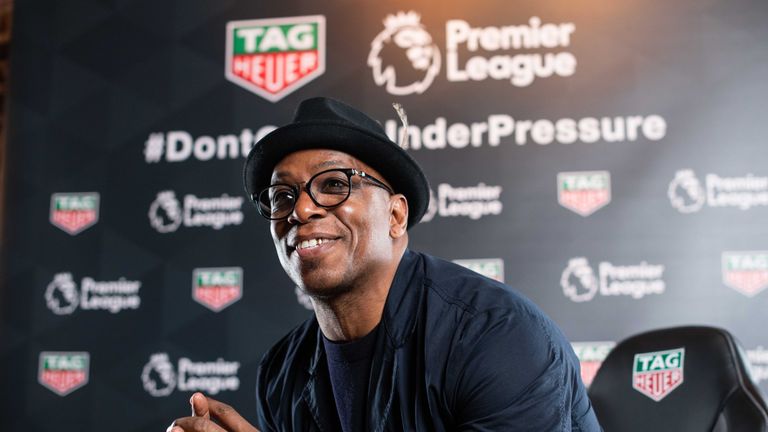 "We know that in the past great players haven't made great managers but you're hoping with the right preparation and the right team around him they'll help him to know the league and help him succeed there."
Ian Wright was speaking on behalf of TAG Heuer, Official Timekeeping Partner of the Premier League to promote the TAG Heuer Premier League Pressure Test (http://tagheuerpressuretest.com/)