Arsenal will not win the Premier League under Arsene Wenger, and the Gunners must end his 20-year stay at the club, Charlie Wyett told the Sunday Supplement.
A convincing 4-0 victory over Watford at the Emirates on Saturday closed the gap on leaders Leicester, but left fans wondering what might have been, had the Gunners not endured a recent dip in form.
It is 12 years since Wenger guided Arsenal to the last league triumph, with a string of disappointing near misses adding to the fans' frustrations.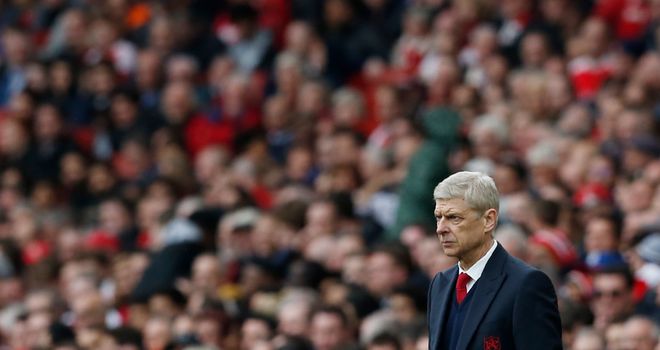 This season appeared to represent Arsenal's best chance to end that run, with so many rivals faltering and a talented squad for Wenger to choose from.
However, once again, the Gunners have fallen off the pace and, speaking to the Sunday Supplement, the Sun's football editor Charlie Wyett believes enough is enough. 
"I think what's missing is another manager," Wyett said. "I don't think they'll win the league again under Wenger. I think that's their biggest problem, not what players they are going to bring in. They need to replace him.
"Who is going to show Wenger the door at Arsenal? The fans? It's the only way because it certainly won't be the board. Wenger's certainly not going quit.
"People said he should have quit after they won the FA Cup but any bloke on £8m a year is not going to suddenly say, 'right I don't want to do it anymore.'
"I don't think he will go. The only way it could have happened is if they'd have dropped out of the top four and finished fifth. A couple of weeks ago that looked a possibility but that's not going to happen now.
"The only way there can be a change is the fans. I know there's a split. That split is increasing. It was about 50:50 and now maybe 60, maybe 70 per cent of Arsenal fans want him (to leave) but I do think they need a change."
Despite not finishing top of the pile for such a long time, Wenger does boast an impressive record of successive Champions League qualifications, and Steve Bates of the Sunday People believes that has to be admired.
"When teams like Man City and Chelsea, who spend untold millions and still cannot win the league I think Wenger - and I'm flying a lone flag here - in an age now when the unpredictability of the Premier League is going to be a feature of coming seasons, a manager like him, who consistently gets his team into positions where they challenge and get into the top four has to be commended," Bates said.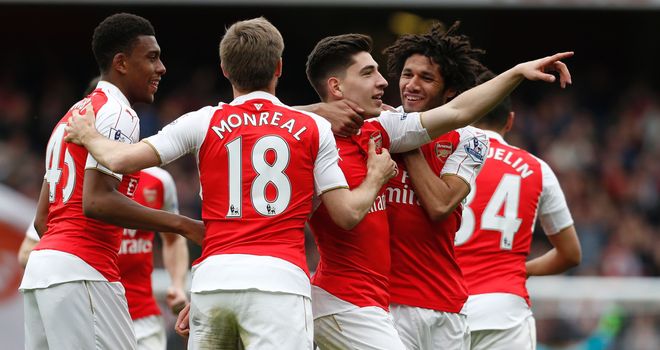 "Manchester United could be out of the top four again. Chelsea are out of the top four. This is a guy who regularly gets them in there.
"I know that's not enough because Arsenal should be winning the league, but I'm not so certain sacking him is the right move."