Manchester United manager Jose Mourinho has to take responsibility for his players' attitude after a case of "one step forward, two steps back", according to a Sunday Supplement panelist.
After three straight away wins - against Burnley, Watford and Young Boys in the Champions League - the visit of Wolves offered United the chance to build some momentum, but Mourinho's side could only muster a 1-1 draw at Old Trafford.
The United manager admitted that he "didn't like his team" as predecessor Sir Alex Ferguson watched from the stands, and Mourinho was more irate with his players than after the 3-0 reverse to Tottenham in his previous home game.
Speaking on the Sunday Supplement, the Daily Telegraph's Jason Burt remains perplexed by United's level of inconsistency, with the ruthlessness on display in Bern nowhere to be seen against Nuno Espirito Santo's resilient men.
"They always seem to take one step forward, two steps back," said Burt. "Mourinho was very cutting in his criticism of his players. He talked about attitude, he talked about the players being at 30 per cent.
"We all expected Wolves to go there and attack Manchester United, so they should have been ready for it. I don't think the Champions League game can be an excuse, they've got a strong enough squad and they made changes.
"The win in Bern should have been a momentum-building victory, but they probably would have lost if it wasn't for David de Gea.
"To have a newly-promoted team come to Old Trafford, and basically dominate that way and create more clear-cut chances than United is not acceptable.
"I always worry when a manager talks about players' attitude, but he's the one who sets the tone for attitude, the manager of any football club. If the players are being criticised for their attitude, then the buck stops with the manager.
"If he can't get their attitude right for games, then he has to take the responsibility for that. He creates that atmosphere, so really he should be criticising himself more.
"He seems to want to take an awful lot of credit when things go well, and doesn't take enough blame when they don't go well, which isn't a healthy sign. We've always seen it from him, but we're seeing it more and more."
United have given up six points from seven Premier League games at Old Trafford against newly-promoted opposition under Mourinho.
It is one more point dropped than in the 10 top-flight seasons between 2006/07 and 2015/16, suggesting a complacency has seeped in under the Portuguese in games against lower-ranked sides.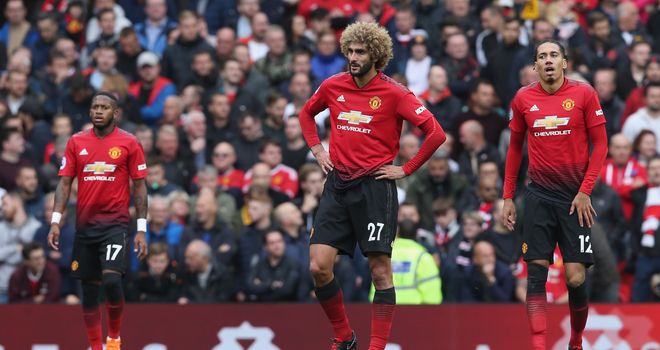 Wolves were good value for their point and the Sun's Football Editor Charlie Wyett believes United will struggle to haul back the eight-point deficit on leaders Liverpool, even at this early stage of the season.
He said: "They're not out of the title race, obviously, it's September. But I'm not sure how many United fans really believe they'll finish above Liverpool this season. It needs a big change. It needs a change from Mourinho.
"Will he be there come the end of the season? I'm not sure he'll be manager of United this time next year. I still find it odd that he lives in a hotel, which is a fundamental problem that a manager doesn't want to live in his city.
"To live in a hotel sends the wrong message out to players. It's not the reason they drew with Wolves, but it's not a healthy situation and fans can see that."