Robert Earnshaw announces retirement from football
By Becky Lancashire
Last Updated: 28/01/16 3:36pm
Former Wales striker Robert Earnshaw has announced his retirement from football.
The 34-year-old, joint-seventh in Wales' list of all-time goalscorers, won 59 caps.
Earnshaw is the only player to have scored a hat-trick in the Premier League and all three divisions of the Football League, the League Cup, the FA Cup and for his country in an international match.
'Earnie' started out at Cardiff City before playing for West Brom, Norwich, Derby, Nottingham Forest and Maccabi Tel Aviv in Israel, before eventually finishing his career in Major League Soccer for the Vancouver Whitecaps.
"Football taught me how to be a man on and off the field and to be a better person," he told the Whitecaps website.
"After 579 matches and 236 goals later in my 19th year, I can now say this chapter is turning to give me a chance to start a different role and give back what I've learned and experienced.
"I've always been scared to see the end of my playing days and now that it's here I'm sad.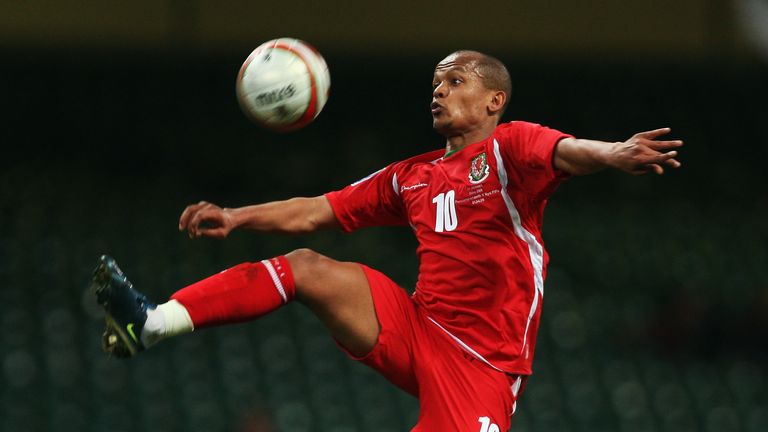 "But I'm also excited that Vancouver Whitecaps FC have given me a chance to become the head coach of the U-14 Pre-Residency team, as well as the club's strikers coach."
Zambian-born Earnshaw joined Cardiff as a Youth Training Scheme trainee in 1997, before turning professional a year later.
He made 205 first team appearances during his first spell at the club, scoring 105 goals. He then returned to Cardiff in 2011.
He made his international debut at the Millennium Stadium in 2002, scoring the winning goal against Germany, and scored a hat-trick for his country in 2011 captaining the side against Scotland at the Nations Cup.
Since leaving Cardiff City in 2004, Earnshaw's transfer fees totalled £12,650,000.