Former Liverpool manager Brendan Rodgers lifted the lid on a host of topics in a candid interview on Goals on Sunday.
The former Liverpool and Swansea boss spoke about managing at Anfield, Raheem Sterling's move to Manchester City, losing Luis Suarez and Steven Gerrard leaving the club.
The 42-year-old also gave his views on Jose Mourinho's sacking at Chelsea, his own time as a youth coach and reserve team manager at Stamford Bridge and former Sky Sports pundit Gary Neville's move to Valencia.
Here's what Rodgers told Goals on Sunday presenters Ben Shephard and Chris Kamara... 
On managing Liverpool...
"I'm very proud to have had the opportunity to manage such a great club. Liverpool is one of the great institutions of the world. You understand when you see that from the outside but you only really see that when you're on the inside as a manager; the support. The opportunity to walk out there as the manager for three years was a real privilege for me and I thoroughly enjoyed it.
"As Liverpool manager, every word you speak is around the world within seconds. You're under scrutiny like you've never been before and that takes a lot of getting used to. But it's an absolutely incredible club - the history is unique - and for me coming from Swansea, which is a brilliant club, to Liverpool was a huge honour.
"The history certainly inspired me. I was in no hurry to leave but when a club like Liverpool comes in for you, it's very difficult to say no. The influence of the ex-players was very positive; I always embraced (the history); they're a big part of why I went there. So for me it was really inspiring. We nearly won the league."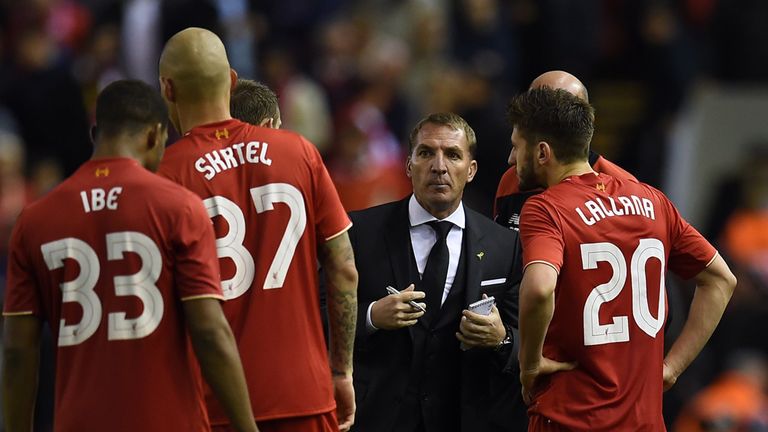 "It wasn't ideal but I think what was reported in the media was different to how it played out on a day-to-day basis. Raheem's a great boy - I put him in the team at 17 and for the next couple of years he was incredible. It's just a shame that he was very close to signing the (new) deal and for whatever reason, it didn't happen.
"I was surprised at (reports of a "breakdown in trust" between Rodgers and Sterling) because we were still in contact. When the boy left, we messaged each other and when I left Liverpool, one of the first messages I got was from Raheem. When he left there was apparently an array of reasons why; it was his position and then, towards the end, our communication had supposedly broken down. But that was never the case.
"I always had a good relationship with Raheem. I take great pride in putting him into the team and we played him in a number of positions so he could develop; wide, as a No 10. He was such a great footballer that whenever I needed to chase the game, I could play three at the back, put him at right-back and let him go.
"People looking from the outside might have thought I was playing him out of position but I could play him anywhere, he was absolutely brilliant. He's gone on to Manchester City and that flexibility - also for England - has really helped him so I'd like the think the development he received from the coaches at Liverpool helped him. He's a fantastic young man, he always trained hard. It was sad to see him go - especially after we'd lost Luis (Suarez) - but he's a top-class young player and if he stays fit he'll continue to improve and be one of the leading players for City and England.
"Can he be world-class? Time will tell. He's got the talent. He's certainly got the temperament. He's got the speed. Technically, he's improving all the time and he's around good players."
On losing Luis Suarez...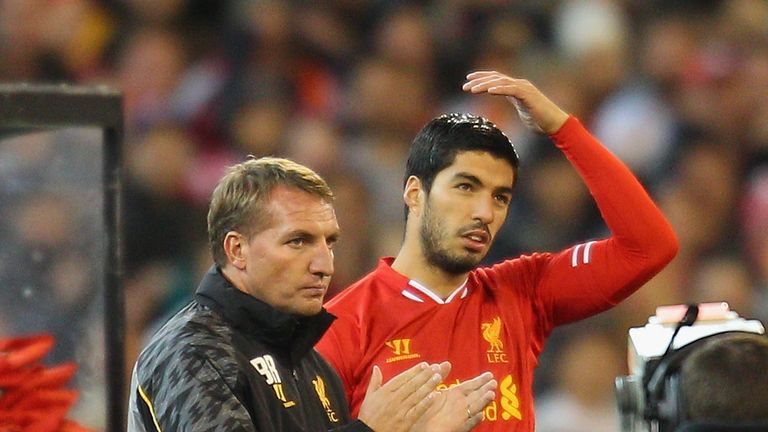 "It was huge. I built the team around him. Ideally after the second season, when we'd just missed out, you keep your best players, add one or two and then hopefully go on and win it. Unfortunately we lost a world-class player and you've seen his impact at Barcelona.
"I think his mind was made up. The first year I arrived, Juventus wanted to take him so there was convincing needed then for him to stay. He obviously had issues off the field but he was a dream to manage - the ultimate professional who produced on the field."
On Steven Gerrard leaving...
"He was absolutely brilliant for me at Liverpool. As a captain, a leader, he was brilliant - really supportive. He got to about 34 and Steven will tell you himself, the position he was playing in got difficult.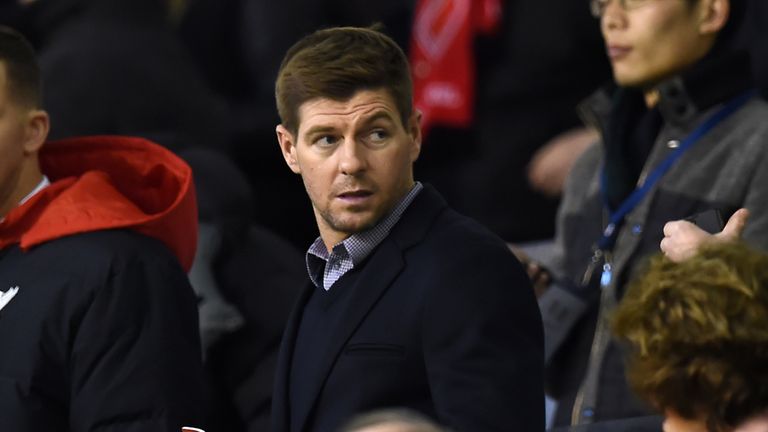 "When you're one of the leading players at a club, to be sitting out games is not ideal. There were other factors in the decision as well but I think at that time he just wanted to play. He's a huge asset to the club and there's no doubt at some point that he'll come back.
"He wants to manage - he's said that himself - and I'm sure at some point in the future he'll want to manage Liverpool. He's a great guy, an unbelievable professional and someone who'll be a big asset in the future."
On goalkeeping form and Simon Mignolet...
"Simon's a fantastic 'keeper. There was one period where I felt I wanted to take him out of the team because it was difficult for him but in that period we spoke a lot. Sometimes goalkeepers can be looked at differently to outfield players. Simon himself thought it was the right thing to do. Then when he came back in he was refocused. He took it really well, worked very hard and was excellent. He's a top-class 'keeper and a good man."
On Mauricio Pochettino - and nearly signing Dele Alli...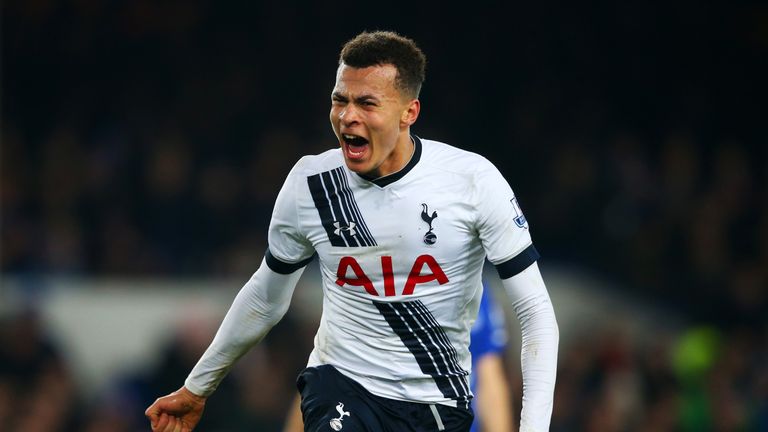 "Pochettino's done very, very well. The first year it was all about getting his ideas over to the team, in this second year, they're now playing very well. He's given those young boys - Dele Alli, Ryan Mason, Harry Kane - a chance; he's trusted them. They're hungry, they've got goals in the team. Alli has stepped up really well. We thought we had him at Liverpool. I spoke to him and Karl Robinson, the manager of MK Dons, drove him down to us. It was all above board. Karl told me: 'I've got a player I think's going to be fantastic and I'd love to see him at Liverpool.' We watched him, he wanted to come but unfortunately it never got done between the clubs. It was disappointing."
On Liverpool's transfer committee...
"The model at the club is slightly different whereby the ownership group have a way of working where they want to bring in young players, look to see them develop and move on. A lot of the players who came in were 24 or below. As a manager you'll always be the figurehead but there's a recruitment team in place - guys who'll work very hard. It was a group decision; it was certainly not something where I would have the sole final say. It's difficult because you want a player in but if the player is not on the list, you'd have to take someone."
On Alexis Sanchez and Mario Balotelli...
"We needed a player who could press at the top of the pitch; it wasn't just a goalscorer we were after because Luis Suarez was giving us so much more than that. After a friendly against AC Milan, I was asked the question and I felt Mario wasn't someone who suited the profile of what we were after. But come the end of the summer when we were struggling to get in the type of player we wanted, the ownership thought this was perhaps a player I could develop. He's a wonderful talent, there's no doubt about that; you see him on the training ground every day - tall, strong, great touch. They were thinking this is a £50m player we could maybe get for £16m. When the owners are wanting you to go down that route and there's no other option, you give it a go.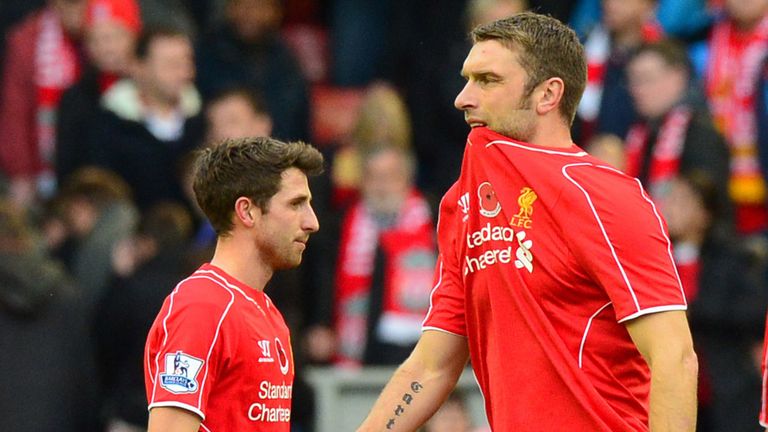 "The huge blow was that we thought we were getting Alexis Sanchez and that he'd be a like-for-like replacement in terms of how he pressed the game, his aggression. We thought he'd be perfect, it'd be a smooth transition and Rickie Lambert would come in and be an option if we needed something else in the game. But we didn't get Alexis Sanchez and, bless Rickie, there was a lot of pressure on him when really that wasn't the plan. So we had to bring in someone, Mario has big talent - I wasn't thinking I'd be any different in terms of managers who've had issues with him - and at that moment, we didn't really have another option. It was something that didn't quite work for us and it cost us."
On being out of work...
"I've been spending time with the family and travelling. I had a brilliant experience at Liverpool - it's an incredible football club but I've come away from it, taken a bit of time out and I'll look forward to the next challenge. Hopefully, come the summertime, I can get back into it."
On whether he'd go back to Swansea...
"I said when I left that maybe at some stage in my career and life I'd be back there but it's a case of timing. It's an incredible club, it's a great city, the board have always made the right decisions. I think Garry (Monk) was unfortunate to lose his job but no-one knows the club better than Alan (Curtis). They've got a fight on from now until the end of the season."
On his time at Chelsea...
"It was a wonderful experience for me and during that time I obviously got the chance to work with world-class players. I was a young coach coming through and the chance to work with Jose (Mourinho) and Frank (Lampard) for example and understand the preparation that goes into every day was fantastic. It gives you confidence and then the opportunity came up to go into management. I felt I was ready then after 15 years as a coach."
On Jose Mourinho's sacking...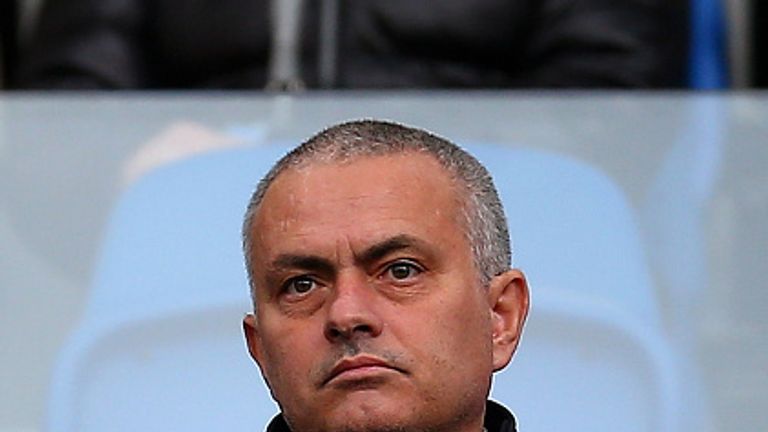 "Was I surprised Chelsea let him go? Yes. You see the success he's had as a manager but especially last year - they were champions; he signed a new contract. Clearly something wasn't working well but you just felt that if Jose Mourinho goes with the success he's had, then the game is changing. I think it was purely confidence with Chelsea. John Terry was the best centre-half in the league. They're top-class players but they had a bad start, things get uncomfortable and the spotlight goes on you as a manager. Sometimes it can be very hard to shift; I experienced that first-hand."
"It's something that I would consider. I've had a few offers to go abroad and at home but I want to find the time to recover well and make sure the motivation's renewed for when I want to go back in. It can be wherever, as long as it's an exciting project to go into and the club want to work together and build something. It doesn't matter where you go, you want to be within a chance of winning things. We got so close with Liverpool. That really drives you."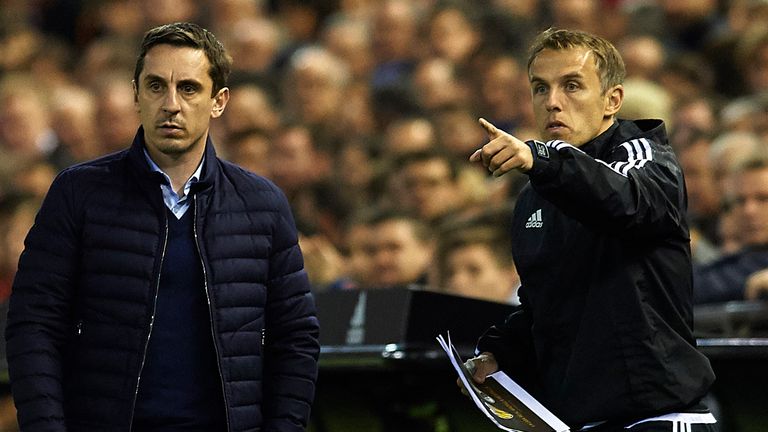 On Gary Neville's move to Valencia...
"I was surprised but I think he's been so brave. Being a No 1 is so different, with the responsibility. Fair play to him to go to another country where communication is difficult. But he's gone into a fantastic club with good people around him and wherever he goes next, he'll be better for it having been a No 1."