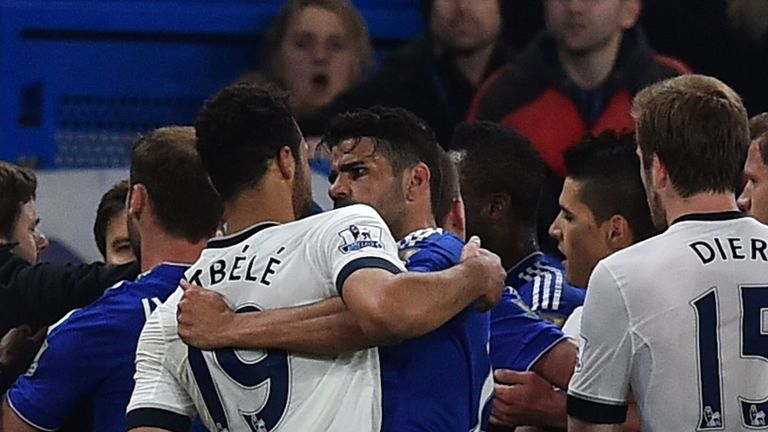 Tottenham's Mousa Dembele has been banned for six matches over his clash with Diego Costa on Monday night.
Dembele was charged with violent conduct after cameras showed him appearing to gouge the Chelsea striker's eye during a stormy 2-2 draw that ended Spurs' title hopes.
The midfielder opted against contesting the charge but did dispute the Football Association's claim that the standard three-match ban would be "clearly insufficient".
An independent panel sided with the FA, though, adding a further three games to the statutory punishment.
Dembele will now miss the first four games of next season and the remainder of Spurs' run-in as they take on Southampton and Newcastle aiming to secure second place and their best Premier League finish.
Chelsea and Spurs were both charged with failing to control their players in the wake of a Stamford Bridge derby that saw 12 players booked - nine of them from the visitors.
The clubs have until 6pm on Monday to respond to the charges, but in the meantime Mauricio Pochettino has held up the behaviour of his players as proof Spurs are no longer a soft touch.
Speaking ahead of the weekend's Super Sunday game against Saints he said: "I feel very proud of my players. We showed big character, sometimes we crossed the line and if you cross the line you need to pay, but it was a good lesson for us. I'm sure we will be stronger next season.
"In the last two years, the people say Tottenham was always soft. Not now. We start to show character, but it's important to manage our energy better for next season."