Zlatan Ibrahimovic reveals feud with Pep Guardiola still a motivator
By Richard Johnson
Last Updated: 22/03/17 12:31pm
Manchester United's Zlatan Ibrahimovic admits he still gets fired up by the chance to face off against former boss Pep Guardiola.
The pair worked together at Barcelona during the 2009-10 season, but their relationship deteriorated and the striker moved to AC Milan after only one season at the Camp Nou.
Ibrahimovic and Guardiola now find themselves in the Premier League, the striker at United and the manager at Manchester rivals City, and the 35-year-old says he is relishing the prospect of taking on the man with whom he has had a bitter war of words.
"When I play against his team, it's something that motivates me, it gives me adrenaline," Ibrahimovic told Fox Sports Italia. "It is normal, after what's happened.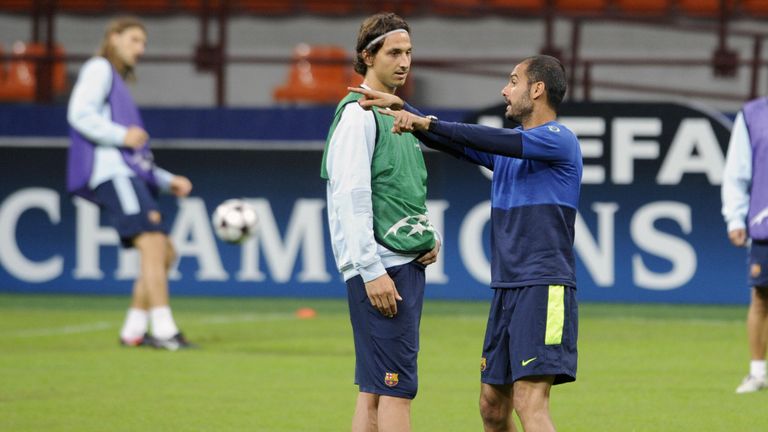 "I'm using it as something positive, not negative. But it is something always in the back of my mind."
Ibrahimovic and Guardiola won the La Liga title in their season at Barca, with the Swede scoring 16 league goals, but it rapidly descended into an acrimonious 12 months and to this day he still claims to be unsure why.
"I learned a lot at Barcelona, both on and off the pitch. I learned that in football any situation can change in just 24 hours," Ibrahimovic added.
"The problem wasn't with me, it was with him [Guardiola], and he never came to terms with it. I don't know what his problem was with me.
"First he called me every day to get me and from one day to the next I didn't play anymore."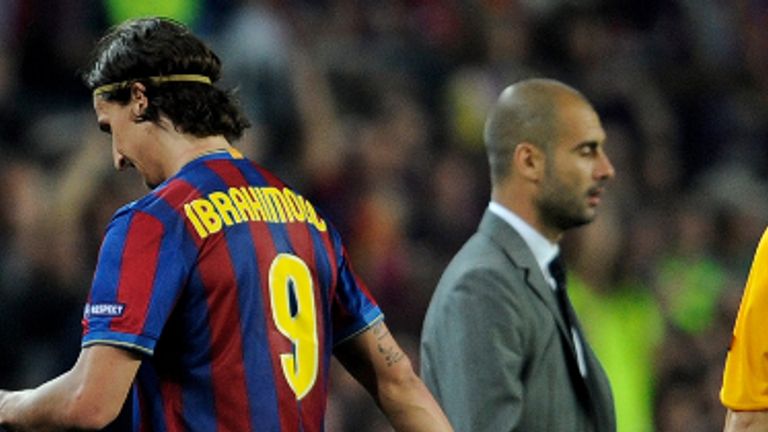 In his interview with the former England manager Fabio Capello, Ibrahimovic hinted that the situation with Guardiola is perhaps starting to mellow.
"It is the past and I am someone who looks to the future, and the future is in front of me."
Ibrahimovic and Manchester United travel to face Manchester City on Thursday April 27, live on Sky Sports 1 HD, and will also face City, Real Madrid and Barcelona in the International Champions Cup on their US tour this summer.
Sky customers can now upgrade to Sky Sports and get 12 months for just £18 per month. Upgrade now!