West Ham boss David Moyes hails two morale-boosting results after following up Chelsea win with Arsenal draw
By Michael Hincks
Last Updated: 13/12/17 11:54pm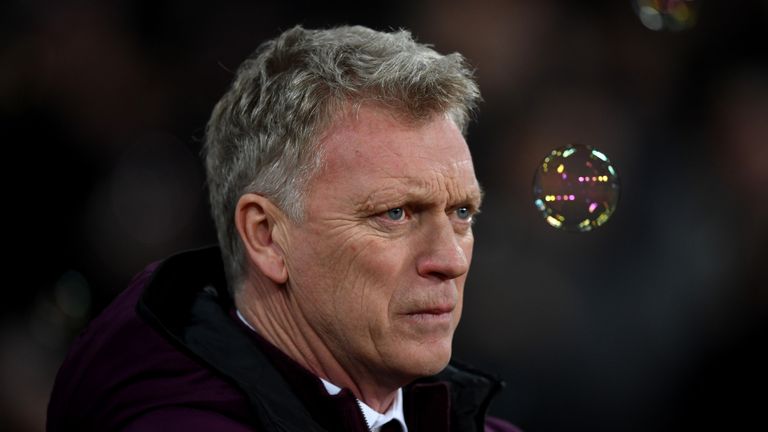 David Moyes believes his West Ham side are growing in confidence after following up their 1-0 win over Chelsea with a 0-0 draw at home to Arsenal on Wednesday.
West Ham's tricky start to December saw them face Manchester City before hosting Chelsea and Arsenal.
And though Moyes' side fell 2-1 to leaders City, they have gone on to take four points in their next two games to move level with West Brom and Crystal Palace.
West Ham remain in the bottom three, but Moyes was pleased to see his side hold out against Arsenal, while they could have even stolen it late on, only for Javier Hernandez to hit the bar in the 89th minute.
"We could have [nicked it]. It was a really good performance by the players and certainly a disciplined and organised performance again which we have needed in the three games," Moyes said.
"Sometimes if you do that, you hang in and you stick with it then you get yourself some opportunities and I thought we'd done that at the end.
"I would say for the majority of the game we would have to praise the boys for how disciplined they were as defenders and how well they stuck to their task against a good team that caused us problems.
"I think it will give us good confidence because of the results. If you had given me four points against Chelsea and Arsenal… actually we were unlucky against Manchester City. We were unlucky not to equalise even after we went 2-1 down to make it two each.
"So there are good signs and maybe we can keep this level of performance up but the performances will have to change because we'll be playing against a different type of opposition. But I'd have to say we've done a pretty decent job against these teams."
A second-straight clean sheet will also be music to Moyes' ears, with the Scot admitting that has been a focus since taking charge in November.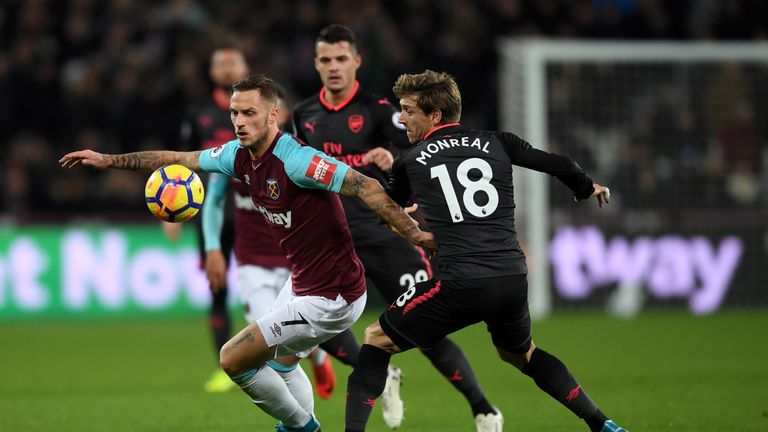 "When we came in [West Ham] were conceding too many goals and I found that even against Everton. So thankfully we have tightened up a bit. We have made it better," Moyes added.
"Now we need to take it to the next level but if we don't concede with the forwards and attacking players that we have got we should have chances of scoring and winning games. As long as we keep it tight we will always be in the game.
"I am really enjoying working with the players and I am really enjoying working at the club. I think the supporters have been great. Obviously, the realistic thing is that we know we are at the wrong end of the table and we have some work to do.
"But you have to start somewhere and you'd have to say the results over the last few games have given us a good platform to see if we can improve and pick up some wins in the coming weeks."