Sky Bet Championship, League One and League Two play-off dates - and the teams battling it out for promotion
Last Updated: 10/05/18 5:37pm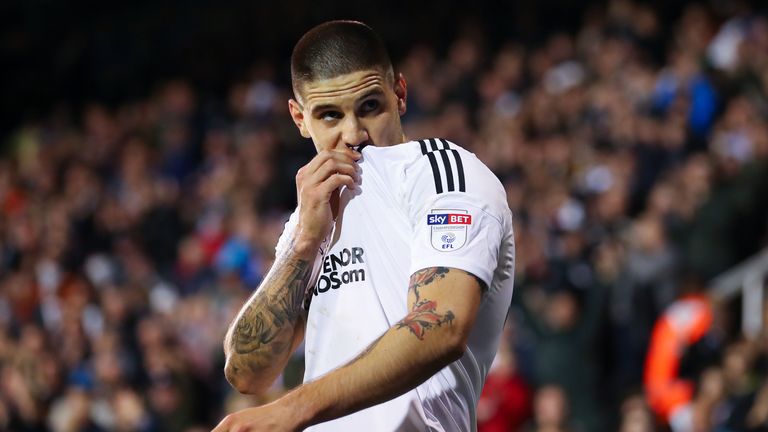 The dates for the Sky Bet EFL play-offs have been confirmed, with all 12 fixtures live on Sky Sports and set to take place during a hectic nine-day period.
Fulham were beaten to automatic promotion spot by Cardiff on the final afternoon in the Sky Bet Championship and will join Aston Villa, Middlesbrough and Derby in the fight for the final place in the Premier League.
The League One play-offs will be contended by Shrewsbury, Rotherham, Scunthorpe and Charlton, while Exeter, Notts County, Coventry and Lincoln City will battle in the League Two play-offs.
The semi-finals kick off on Thursday, May 10 and conclude on Friday, May 18, with every tie - and the three Wembley finals - live on Sky Sports Football.
Sky Bet Championship play-offs
Fri 11: Derby v Fulham (7.45pm)
Sat 12: Middlesbrough v Aston Villa (5.15pm)
Mon 14: Fulham v Derby (7.45pm)
Tue 15: Aston Villa v Middlesbrough (7.45pm)
Sat 26: Sky Bet Championship play-off final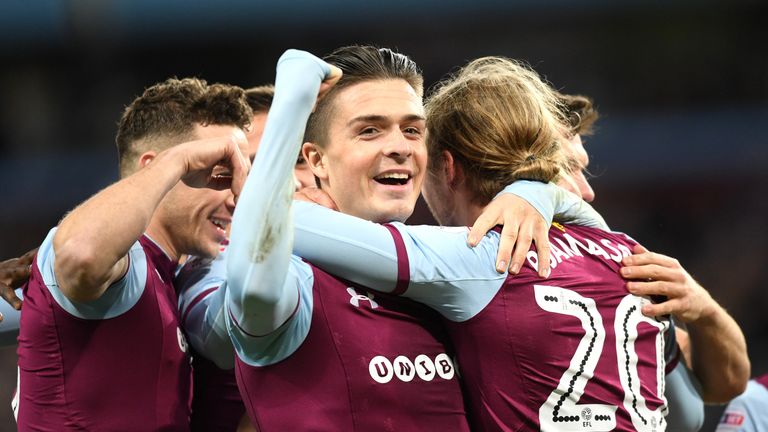 Sky Bet League One play-offs
Thu 10: Charlton v Shrewsbury (7.45pm)
Sat 12: Scunthorpe v Rotherham (12.30pm)
Sun 13: Shrewsbury v Charlton (5.15pm)
Wed 16: Rotherham v Scunthorpe (7.45pm)
Sun 27: Sky Bet League One play-off final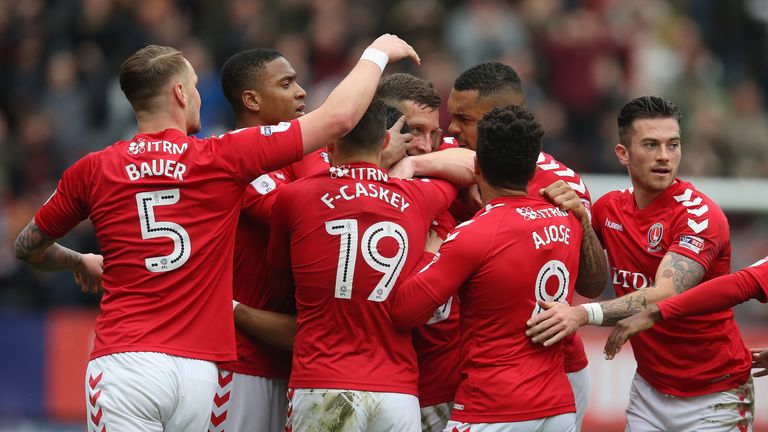 Sky Bet League Two play-offs
Sat 12: Lincoln v Exeter (3pm)
Sat 12: Coventry v Notts County (7.30pm)
Thu 17: Exeter v Lincoln (7.45pm)
Fri 18: Notts County v Coventry (7.45pm)
Mon 28: Sky Bet League Two play-off final