Luka Modric says the English media underestimated Croatia, and revealed his side used this as encouragement for their win over England.
England were beaten 2-1 by Croatia in the World Cup semi-final on Wednesday in Moscow, thanks to Mario Mandzukic's goal in extra-time.
Gareth Southgate's side were slight favourites for the clash, with Croatia having played extra-time and penalties twice on the trot in the knockout stages, and Modric says the English should be more humble and respectful ahead of games.
Croatia 2-1 England
As it happened
Modric told ITV: "We proved everything differently that people were talking. Especially English journalists, pundits from television, they underestimated Croatia tonight and that was a huge mistake.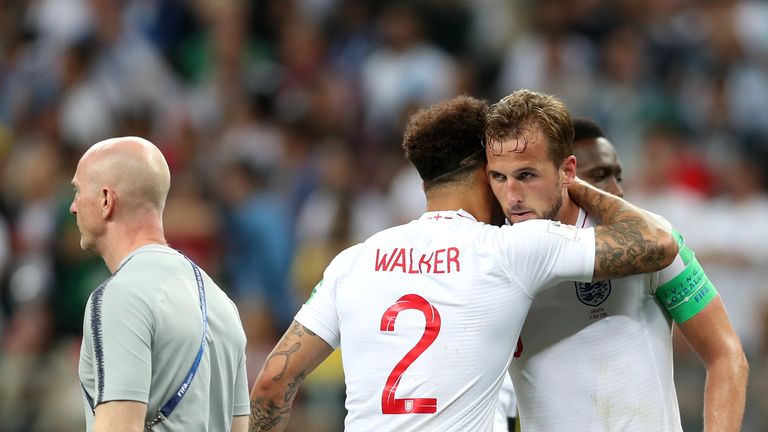 "All these words from them we take, we were reading and we were saying 'OK, today we will see who will be tired.' As I said, they should be more humble, and respect opponents more. That's it."
Defender Sime Vrsaljko also had his say on England, saying the perception that Southgate's side had changed their style was incorrect.
"The all-round perception was that this is a new-look England who have changed their ways of punting long balls upfield but when we pressed them it turned out that they haven't," Vrsaljko said.
Real Madrid midfielder Modric also insisted that Croatia dominated the game physically and mentally in Moscow, despite England having several chances to go 2-0 up in the first half.
"We showed again that we were not tired, we dominated the game physically, mentally in all aspects," he said. "We should have killed the game before extra-time, but this is an amazing achievement for us, a dream come true.
"After such a long time we are in the final, the biggest success in Croatian sporting history. We have to be proud."
Asked if this was the best moment of his career, Modric added: "I would say so. This is one of the best, if not the best. Hopefully if we manage to win it, it will be by far the best."