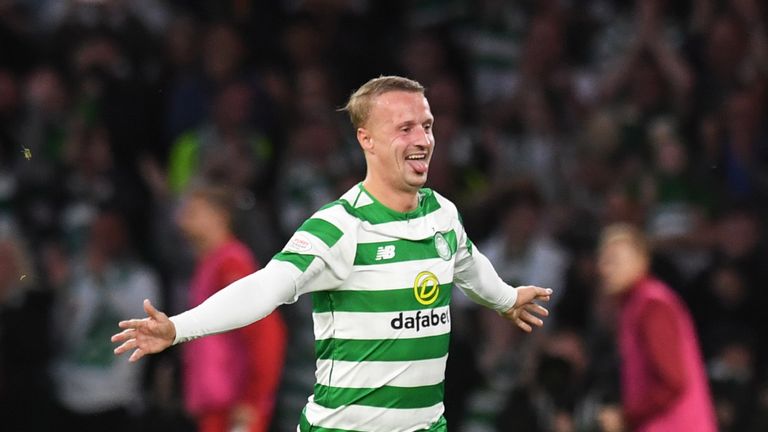 Celtic forward Leigh Griffiths has agreed a new four-year contract until 2022.
The Scotland international joined Celtic from Wolves in January 2015 and has already reached 100 goals for the club, bringing up the landmark against Suduva in the Europa League last month.
Griffiths told Celtic TV: "I'm over the moon.
"It's been a long time coming, talks have been ongoing for a while, and I'm glad to get it over the line.
"The main aim is to be here for as long as I can, and for Celtic to have shown that faith in me to sign me for another four years makes me ecstatic.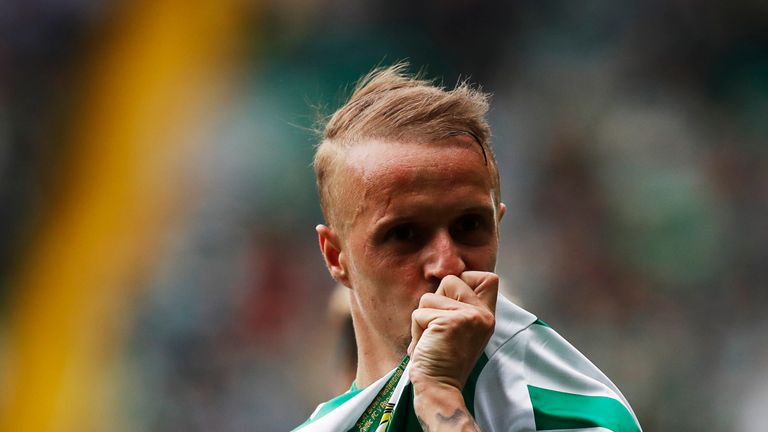 "From the moment I walked in the door here, this is where I wanted to be for the rest of my life.
"I've been here for three-and-a-half years already and to sign another four-year deal is great. I can't wait for the future.
"Celtic is a great club and I wouldn't want to be anywhere else.
"I had the opportunity to move but I wanted to stay and fight for my place. I've been rewarded with another deal and knowing that I'm going to be here for another four years is great."
Celtic have been champions in Scotland for the last seven years and Griffiths is optimistic that there is more silverware to come.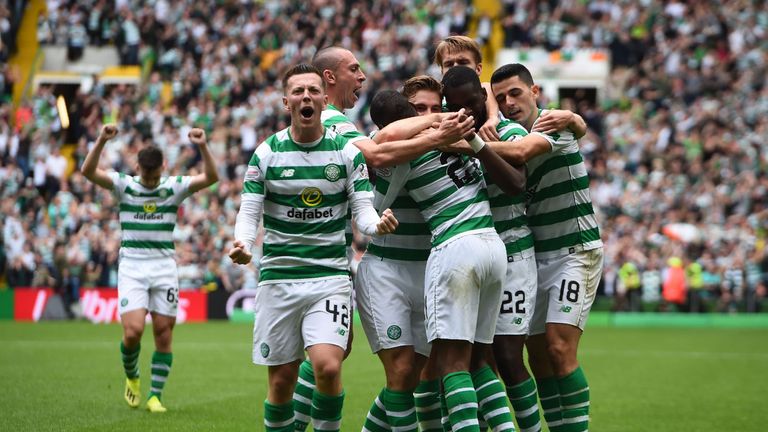 "I'm here for the 10-in-a-row bid," he added.
"But my main focus now is trying to get in the team and stay as fit as possible.
"I've hit the 100 now and I want to try and continue that and aim for greater heights.
"There's been a lot of high and some lows, but more highs than lows. Hopefully, there's more highs to come.
"The Invincible season and the Double Treble season were some very good highlights and hopefully in the coming years there's more to come."