Champions League knockout games will be played in a 12-day condensed tournament in Lisbon in August, UEFA has confirmed.
The eight teams remaining in the competition will take part in a straight knockout tournament between August 12 and 23.
The four remaining last-16 second-leg matches, including Manchester City vs Real Madrid, will take place on August 7 and 8.
Champions League last-16 ties still to be played
Man City (2) vs (1) Real Madrid
Bayern Munich (3) vs (0) Chelsea
Juventus (0) vs (1) Lyon
Barcelona (1) vs (1) Napoli
UEFA is yet to determine whether those matches will take place at the respective host stadiums, or in Portugal, but revealed a decision would be made before July 10.
Paris Saint-Germain, Atalanta, Atletico Madrid and RB Leipzig are the four clubs who have already guaranteed their respective places in the last eight.
Champions League last-16: August 7-8
Champions League quarter-finals: August 12-15
Champions League semi-finals: August 18-19
Champions League final: August 23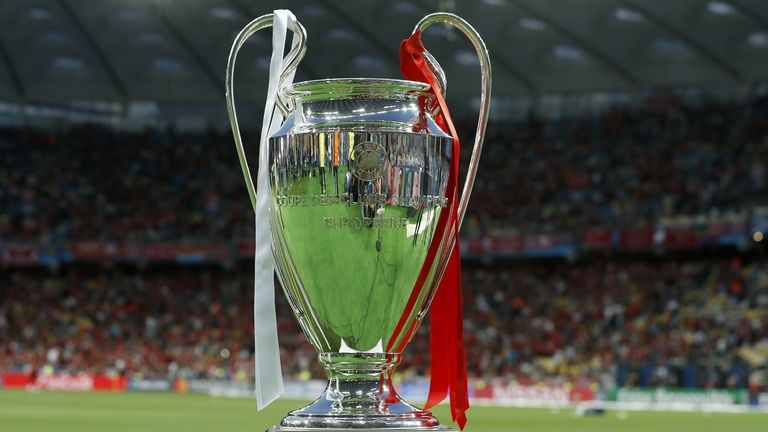 UEFA president Aleksander Ceferin said they will decide by mid-July whether fans could be present at the respective Champions League and Europa League tournaments.
He said: "If I would answer today, we don't think we could have spectators at the Champions League or Europa League finals, but things are changing rapidly.
"We will assess the situation at the beginning of July and we will see what the situation will be. It would be incompetent from us if we were to decide in advance about the situation."
Europa League in Germany, Women's Champions League in Spain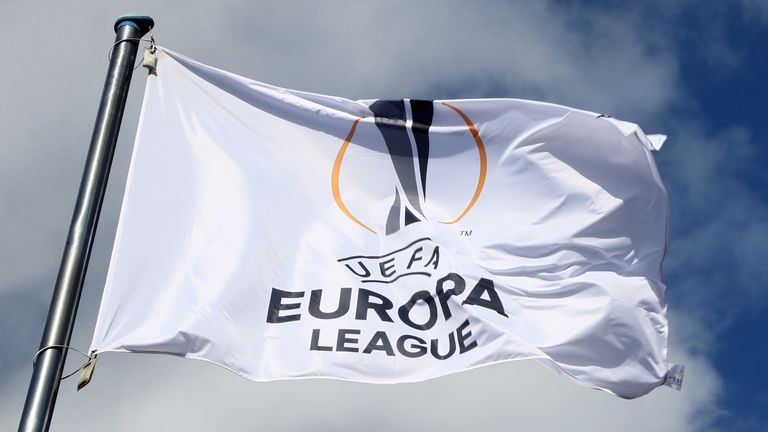 In addition, the culmination of this season's Europa League from the last eight onwards will take place across four venues in Germany between August 10 and 21.
Europa League last-16 ties still to be played
FC Copenhagen (0) vs (1) Istanbul Basaksehir
Wolves (1) vs (1) Olympiacos
Bayer Leverkusen (3) vs (1) Rangers
Shaktar Donetsk (2) vs (1) Wolfsburg
FC Basel (3) vs (0) Eintracht Frankfurt
Man Utd (5) vs (0) LASK Linz
Inter Milan vs Getafe (Both legs yet to be played)
Sevilla vs Roma (Both legs yet to be played)
Meanwhile, all remaining matches in the Women's Champions League will be played as a knockout tournament in Bilbao, Spain between August 21 and 30.
64 live games on Sky Sports from provisional restart date of June 17
25 games to be made freely available
New Sky Sports digital innovations also planned to enhance fan experience
The Premier League 2019/20 season will provisionally restart on Wednesday June 17 and Sky, the UK's leading football broadcaster, will make 25 games available 'free to air' - including Everton vs Liverpool on the first full weekend back - for everyone in the UK to enjoy.
Sky Sports will show 64 live Premier League games when the season resumes. In addition to the 39 matches already scheduled to be broadcast exclusively live on Sky Sports before the coronavirus interruption, 25 more matches will be available on both Sky Sports Premier League and Sky's free-to-air Pick channel, allowing the whole nation to be part of the return of live sport.
To celebrate the return of the Premier League, Sky Sports will also launch a host of innovative new features and updates to give fans an even more immersive experience and share the moments live with family and friends on virtual platforms.