Burnley Women manager Matt Bee is already dreaming of promotion to the Women's Super League (WSL) after the team became fully amalgamated into the club as part of a long-term plan to turn professional.
Burnley F.C. Women, who currently compete in the third tier of women's football, had previously been an affiliate team, part of the Burnley FC in the Community charity arm.
Under Bee, the team have won back-to-back promotions into the FA Women's National League Northern Premier Division.
Now, Premier League Burnley say the women's team will move away from Burnley F.C. in the Community and become its own entity, operated as part of the club, and the move has got Bee planning big.
Bee told Sky Sports News: "The short to medium-term [aim] is to get into the Women's Championship. That's not going to be an easy task because there are some good teams in there.
"We'll have to do it our way and everyone will have to buy into it and retain our identity.
"It's about getting into that division [Women's Championship] as quickly as we can and then ultimately assess where we're at to push long-term to achieve promotion into the Super League.
"You have to dream in football. Obviously, there's got to be a realism attached to that in terms of time frames and what it'll take but I want my players to be ambitious, dream and want to win things.
"We've been able to do that during my time here and let's keep that journey going, now with the full support of the club behind us."
The move will see Burnley Women fully integrate with the men's first team and share their facilities.


Major investment, including the creation of a Women's Academy, is also planned to move the women's team to the next level.
"It's massive," said Bee. "We've been on a journey for a number of years but this announcement really signals a statement of intent from the football club.
"It's huge for the players and a positive vibe at a time when we can't play because our league and below in the women's pyramid is on pause.
"It's given the players a massive morale boost. The players that have been on this journey with me have seen us rise at such a rapid rate and we were waiting for the club to embrace it. Massive credit to those who have made this decision.
"The players now have that platform and springboard.
"The infrastructure around us now will be huge but we have to embrace it. With that comes pressure because we're defined by results on the pitch.
"My message to the players has been: 'Having increased facilities is great, but it's still the people inside those facilities that matter'.
"It's a huge bonus for the players, but the hard work starts now."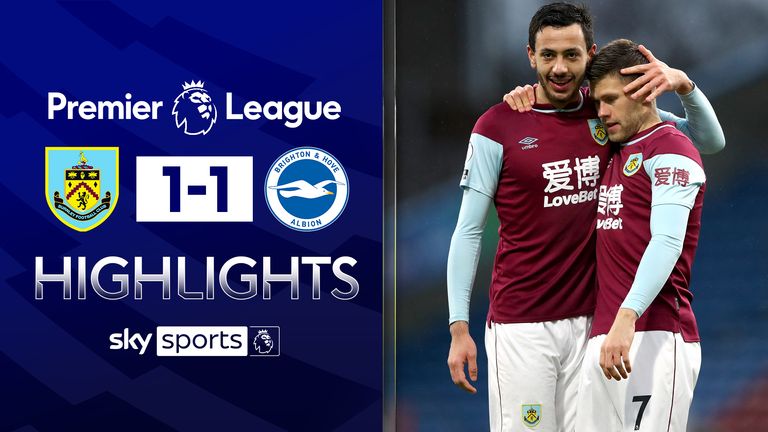 Burnley chairman Alan Pace said: "The 2019 FIFA Women's World Cup was arguably a turning point for the women's game, attracting new fans and inspiring men and women all over the world to see football in a new light.
"The global pandemic has since had a huge impact on women's football, but I believe it has a major role to play in the sport's future growth, bringing in new audiences and demographics.
"Burnley F.C. is an inclusive club for all and today's announcement signals our intent to put women's football at the very heart of it.
"Over the coming seasons, we will fully support and invest in our new women's football strategy, with the ambition to gain promotion to the FA Women's Championship within four years and ultimately become a full-time professional outfit."
Burnley chief executive Neil Hart added: "I would like to personally thank Burnley F.C. in the Community for all their hard work so far.
"I see this as a huge opportunity to move BFC Women forward and we will be supporting women's manager Matt Bee and the players to do this. I am looking forward to rekindling my involvement with BFC Women and their full integration into the day to day operations of Burnley F.C.".