Premier League: David Moyes pays fulsome Jose Mourinho tribute
David Moyes believes that Chelsea boss Jose Mourinho could be remembered as the finest manager of his generation.
Last Updated: 19/01/14 3:08pm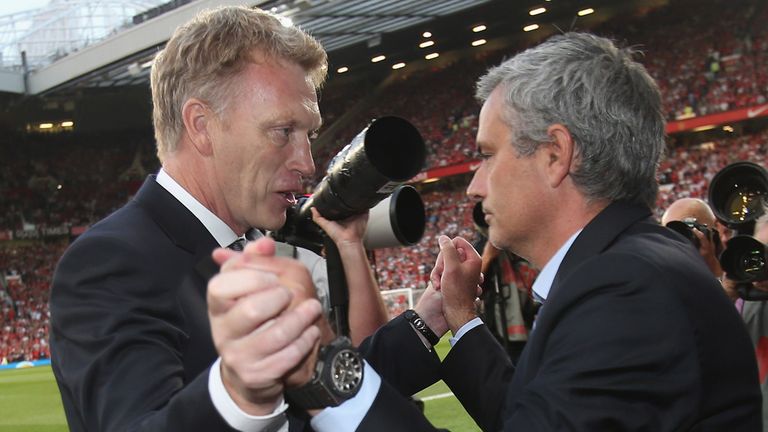 Moyes has never beaten Mourinho in nine attempts in his managerial career - eight of which came during his time at Everton.
He will try for the 10th time on Sunday when Manchester United head to Stamford Bridge in the Sky Live fixture and Moyes has nothing but respect for Jose Mourinho's successes across Europe over the past decade.
"I have no problems at all with Jose," said Moyes. "We were never going to sell Wayne (Rooney), so my relationship with him has been fine.
"He has done a brilliant job wherever he has been. He is someone who catches people's imagination.
"The manager I have taken over from, Sir Alex, is undoubtedly the best of his generation and longer. Jose could well go on to be the best of his generation because he has been so successful in a lot of the jobs he has been in.
"I have only got admiration for Jose, nothing else. But I am competing against him and I am going to try and beat him every time I play against him. That has not changed."
Watch an interview with Gary Cahill on Weekend Warm-Up from 6pm on Friday evening. Chelsea v Manchester United is live on Sky Sports 1 on Sunday, kick-off 4pm