Premier League: Liverpool new boy Rickie Lambert says he deserves move to Anfield
Last Updated: 12/06/14 12:01pm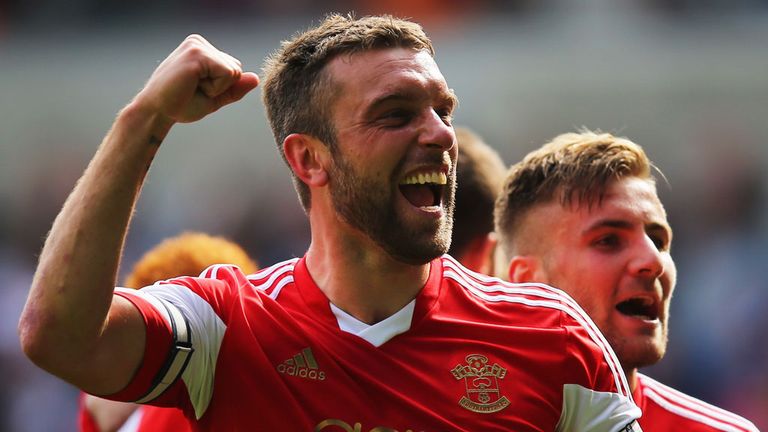 New Liverpool signing Rickie Lambert has emphasised his belief that he is worthy of a place at Anfield despite his late arrival as an elite player.
The 32-year-old, who is in Brazil as part of England's World Cup squad, played for Blackpool, Macclesfield, Stockport, Rochdale and Bristol Rovers before joining Southampton in 2009 and working his way up through the leagues.
But it was not until August 2012 that Lambert made his first appearance in the Premier League, while he made his international debut the following August.
"It wasn't a chance I was expecting to get but I've been given it now and I want to get out there that I believe I am good enough and that I will perform and that I will help Liverpool," said Lambert, who was released by the Reds as a 15-year-old.
"And as much as it's a whirlwind that is happening for me at the minute with the way my career has gone, I want to make it clear that I feel I deserve to be here and what I've done deserves me to be here right now."
Lambert, a lifelong Liverpool fan, said he was "devastated" when the club decided not to keep him on as a teenager.
"I can remember very clearly the day Liverpool let me go," added Lambert. "I remember being told by Steve Heighway and then going home and staying in my room for hours.
"I was devastated. Dad came up after a few hours and just said 'keep your head up son, you're a great player, you'll show them'. Dad is over the moon now and Liverpool means everything to him, he's supported them all his life."
Lambert is one of six Liverpool players preparing for England's World Cup campaign in Brazil.
"Roy [Hodgson] is getting across how he wants the strikers to play defensively and in attack," he added.
"He's getting that across to everyone in the squad and he doesn't need to tell me what to do if I'm playing or if I'm not playing.
"If I am playing then I need to do what he's been telling me for the last few months and if I'm not playing then I need to come on and make an impact."