When Manchester City shocked football: Deadline Day 2008... and the view from the other side
By Gerard Brand
Last Updated: 31/01/16 11:51am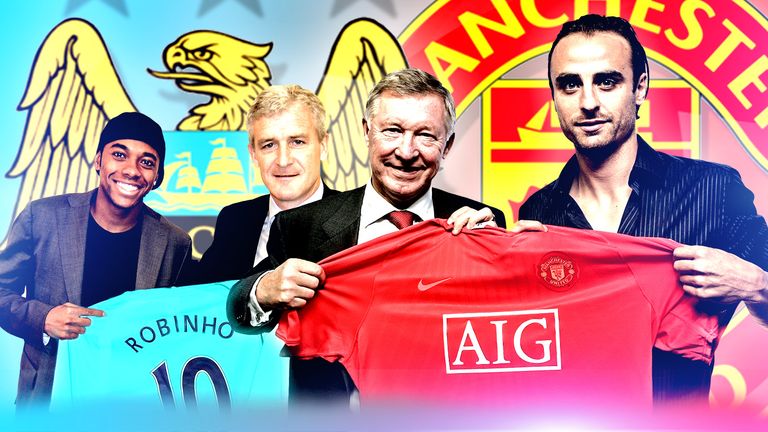 As Deadline Days go, September 1, 2008 was frantic. For Manchester City and their fans, it will go down as the day that shaped their future.
In the space of 15 hours, the Eastlands club were the subject of one of the biggest takeovers in Premier League history, had let one world class international slip through their fingers to rivals Manchester United, and without hesitating signed another.
Alan Myers, then of Sky Sports News, remembers it well, having patrolled the North-West from 6am at Everton's Finch Farm training ground to past midnight at the Etihad Stadium on that Monday.
"I'd call it the birth of Deadline Day in its present form," says Myers, now director of communications at Blackburn Rovers after a year at Everton.
"It was the first time really that we've seen that sort of fervour on that scale. I remember telling the cameraman we'd seen something special."
City started the 2008/09 Premier League season under Mark Hughes with two wins out of three having finished ninth the previous campaign with Sven Goran Eriksson, and £44m worth of summer signings in Jo, Tal Ben Haim, Vincent Kompany, Shaun Wright-Phillips and Pablo Zabaleta brought hope of an improved finish.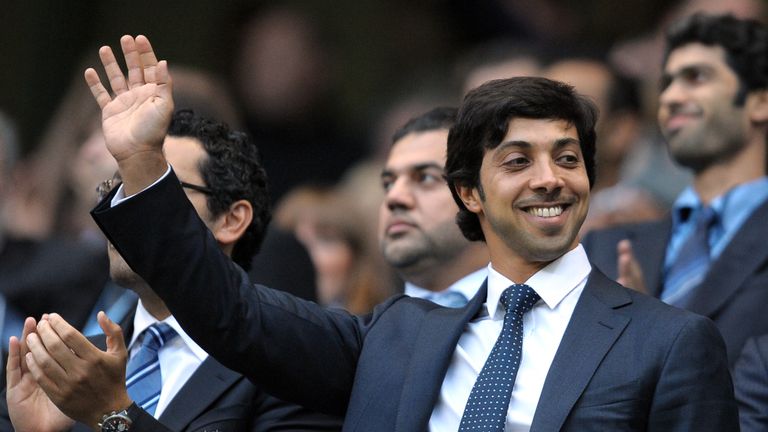 That Deadline Day started like any other. At 9.50am, City defender Vedran Corluka, who had played every minute of City's season so far, was sold to Tottenham for £8.5m.
Then, the news broke that the Abu Dhabi United Group, backed by Sheikh Mansour, had bought City from Thaksin Shinawatra.
"I got a call from the news desk saying: 'City have been taken over, you need to get over to Eastlands as soon as possible.'
"There was total delirium; it was very much not a Deadline Day story, but the anticipation over who was coming in became greater and greater."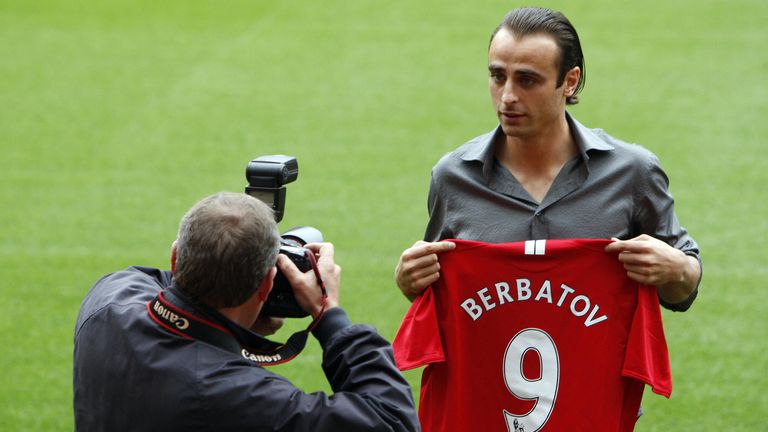 By lunchtime, Manchester United target Dimitar Berbatov, the transfer window's star saga act, was being heavily linked with City.
As with Chelsea five years previous, those around football were shocked at City's ambition. They would soon become acclimatised to their might, and Myers got more and more company at Eastlands.
"We had a crowd of people that had gathered because of Berbatov. City were not confirming nor denying anything to me. They were giving me a clue if you like."
Tottenham accepted an offer from City, and Hughes was reportedly ready to speak with Berbatov after finishing a round of golf.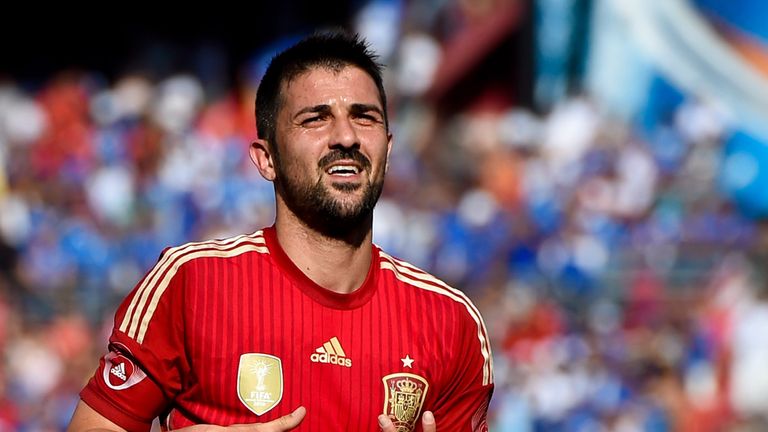 During the wait, Valencia's David Villa and Stuttgart's Mario Gomez were thought to be in the City crosshairs, before the bubble burst in the form of Berbatov being filmed in the corridors of Old Trafford.
"All of a sudden, SSN's James Cooper had spotted Berbatov walking around Old Trafford. That was real excitement.
"Everything went quiet at City after that. The fans all started to disappear because it was a bit of a let down."
Typical City? Not quite. They wasted no time in announcing the signing of Robinho from Real Madrid for a British record fee of £32.5m. They've since gone on to top that figure four times.
"Next thing you know, the whole crowd had turned up again. Robinho was the big deal then.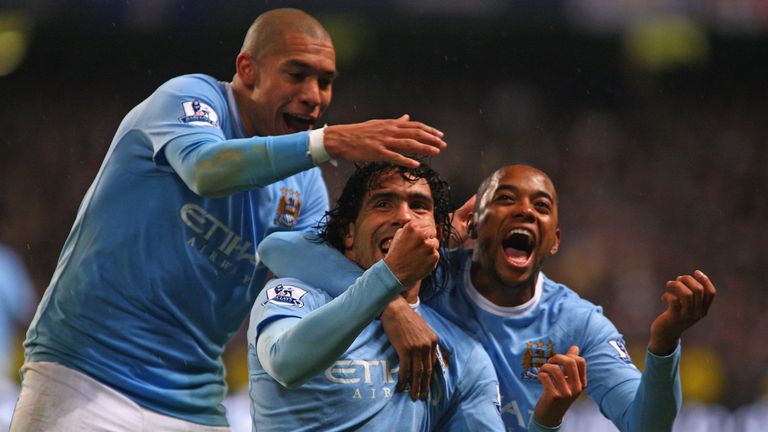 "I started at 6am that morning at Finch Farm, and this was way past midnight now, but we were so high from the excitement.
"It was truly raw excitement from the City fans. They'd never seen anything like this. They had always been the bridesmaid of Manchester.
"An hour or so later we were gathering up all the cables to go, and I saw two guys nearby on the pavement, they must have been in their 70s, wearing their City scarves.
"In anticipation they said: 'Is there anything else?' It dawned on me then what it all meant to City."
Since 2013, Myers has been on the other side of the fence, first at Everton and now at Blackburn as a self-described 'poacher turned gamekeeper'. Deadline Day takes on a different form, but the excitement hasn't dropped.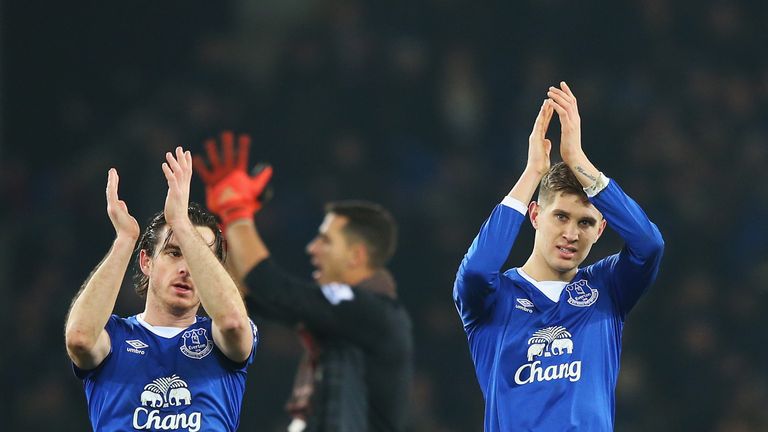 "I was involved during the time Leighton Baines and Marouane Fellaini were linked to Manchester United. I was told very early on that we would not be selling Baines, and it was really comforting knowing we were strong in our beliefs as a club.
"A lot of people were saying a lot of things, but from that side of the club we knew everything was going to be OK. That can be just as important as bringing somebody in.
"You never know what you're signing on Deadline Day, either. In 2013 at Everton as a reporter, the Toffees had tried a few things and had not pulled anything off. It got to 10 o'clock and we were just trying to get a picture of anyone.
"They eventually signed a young lad from Barnsley called John Stones, and we got a few words from him; he was like a rabbit in the headlights.
"I got a lot of stick on Twitter for supposedly wasting my time and making a big deal of it, but I'm sure a few Evertonians will look at that differently now!"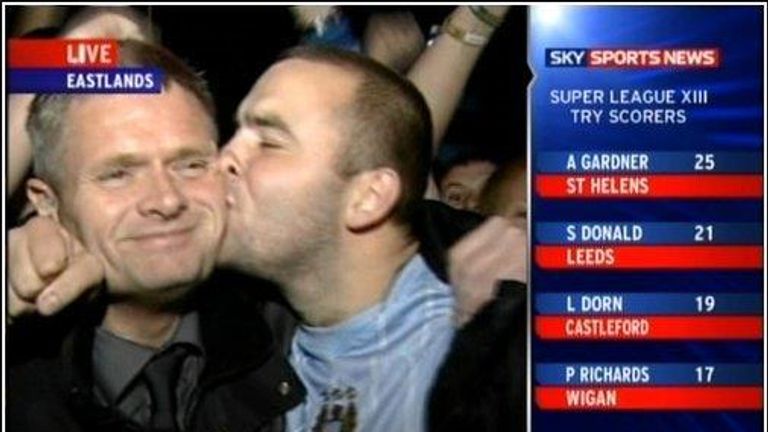 January deals, on Deadline Day in particular, can make or break a season. For every Carlos Tevez, Javier Mascherano, Wayne Rooney and Jermain Defoe there is an Alfonso Alves, Andy Carroll, or even Robinho, who was sold by a stuttering City to AC Milan for £15m two years later before the wheels got in motion under Roberto Mancini.
So, why do managers leave such big deals to the last minute? Myers wondered the same, but his exposure to the club side of a transfer deal told all.
"It always amazed me how clubs left things so late, as a reporter I would think: 'Why do they do that? Why don't they get their business done?'
"But when you're this side of a transfer, it is understandable. Now I know there are so many things to deal with, so many people involved, so many factors where players are waiting for other decisions, other chances, and the club waiting on the best price.
"It is an eleventh hour business."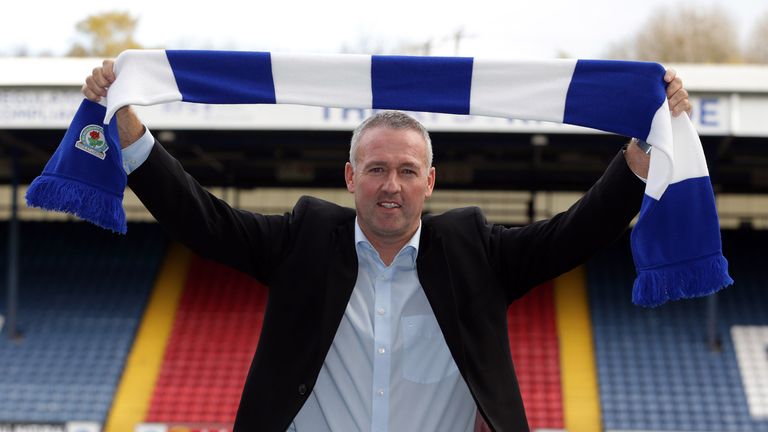 At Ewood Park, Myers faces a different battle, having to work a different way in the transfer market, or even no way at all.
The club were placed under transfer embargo in December 2014, lifted again 12 months later, but no matter what the size of the market, the window is as vital for the top of the Premier League as it is for mid-table Championship and beyond.
"The embargo caused a lot of restrictions; we had to work in a different way.
"A lot of the market now is loan and free deals, it's a huge market. What you have to do is try and do business in the right way, making sure the club is best served.
"I spend most of my time now fending off the likes of my former self!"
Follow Sky Sports News HQ's coverage of Deadline Day on Monday, February 1 from 6am, as well as our dedicated Transfer Centre blog.