While Manchester City and Manchester United go head to head in the derby on Saturday, Samir Nasri will be preparing for his Sevilla debut against Las Palmas. The talented Frenchman only recently turned 29 and should be at the peak of his career, so what's gone wrong?
When the questioning turned to Manchester City's incoming manager, Samir Nasri was in no doubt. "If I stay working with Pep Guardiola, if he wants me, he's just going to be a lucky man because I will be really hungry," he said. "I am the type of player for his philosophy and the way he likes his team to play."
It was April and Nasri had just scored the winning goal in a 2-1 victory over West Brom at the Etihad Stadium. It was his first start since October after a six-month lay-off with a thigh injury, and the Frenchman was already envisioning a central role for himself in Guardiola's revolution.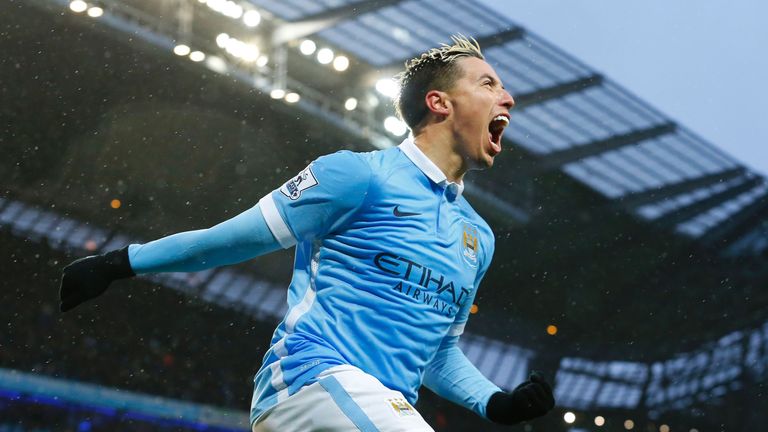 Fast forward a few months and his boldness appears ill-judged. Guardiola ordered an overweight Nasri to train separately to the rest of the squad in pre-season, and the midfielder's only playing time came with a 15-minute cameo against West Ham before he completed his loan move to Sevilla.
Nasri insists Guardiola fought for him to stay "until the last moment", but it is tempting to wonder whether the new coach was really so conflicted. Nasri's comments do not always tally with reality, after all. When he was left out of City's Champions League squad for the knockout stages in February, for example, he bizarrely declared he would happily finish his career at the club.
Instead, a player once regarded as the next Zinedine Zidane has left Manchester with his stock at its lowest. Injuries limited him to just 13 appearances in 2015/16, and the best season of his career remains the 2010/11 campaign with Arsenal, when he was named in the PFA Team of the Year after scoring 15 goals in 45 games. When he joined City in the summer of 2011, he was one of the Premier League's most coveted players.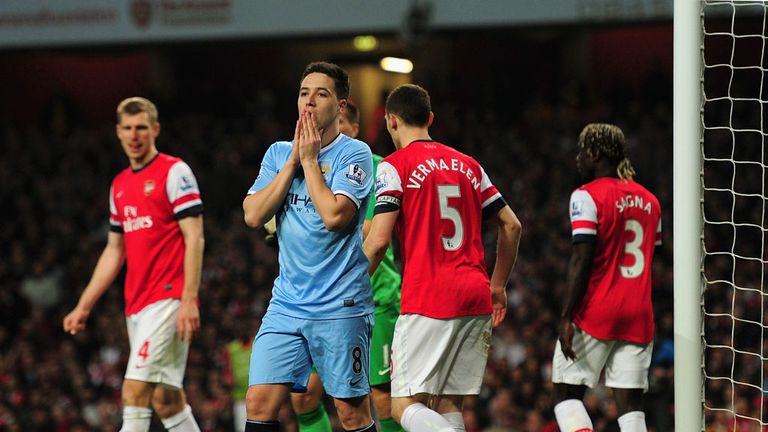 Five years at the Etihad yielded two Premier League titles and a League Cup winners' medal, but there have only been glimpses of the outstanding talent that persuaded City to part with £24m for his signature. Good seasons have been sandwiched by poor ones, and Roberto Mancini summed it up in 2013 when he said he would like to punch Nasri for his inconsistency.
Samir Nasri's Premier League seasons
| | | | | |
| --- | --- | --- | --- | --- |
| 2015/16 | Man City | 4(8) | 2 | 2 |
| 2014/15 | Man City | 18(6) | 2 | 6 |
| 2013/14 | Man City | 29(5) | 7 | 7 |
| 2012/13 | Man City | 22(6) | 2 | 7 |
| 2011/12 | Man City | 26(4) | 5 | 9 |
| 2010/11 | Arsenal | 28(2) | 10 | 1 |
| 2009/10 | Arsenal | 22(4) | 2 | 4 |
| 2008/09 | Arsenal | 28(1) | 6 | 2 |
Bust-ups and stormy relationships have been themes of Nasri's career, but his form dramatically improved when Manuel Pellegrini replaced Mancini at the start of the 2013/14 season, and those who know him best insist there were other, more significant factors at play in his fall from grace over the last two years.


"The main problem at City was his injury record, especially in 2015," French football journalist Bruno Constant tells Sky Sports. "I think he had five or six muscular injuries, but the way he came back every time was impressive. Nasri is a fighter who always gets back on his feet, like the way he faced competition from Jesus Navas and Kevin De Bruyne, or the way he came back from his injury last season."
That view differs from many people's perceptions of Nasri, but Constant believes some of the criticism is unfair. "I don't think there was any issue with his character at City," he says. "He's got character, he doesn't deny that, but there's a difference between his career with France, where he had some problems, and his club career. He showed that at Arsenal, where he had no problems with Wenger, but he's someone who doesn't leave you indifferent. You like him or you hate him."
While injuries rather than temperament may have been the decisive factor in Nasri's decline at City, his troubles with France undoubtedly contributed. "He was really affected by the story with the French national team," says Constant. "Not going to the World Cup in Brazil was a heartbreak for a player who had dreamt about it since he was a kid."
Nasri announced his retirement from international football after he was overlooked by Deschamps in 2014. "The French national team doesn't make me happy," he said. "Every time I go there, there is just more trouble." 
It was a messy break-up, and his performances suffered as City surrendered the Premier League title to Chelsea. The whole episode did not reflect well on the 29-year-old, but opinion is split in France - and Nasri is not alone in struggling to meet expectations.


"Some people think he's a troublemaker, some people still defend him," says Constant. "He's part of the very talented 1987 generation with Karim Benzema, Hatem Ben Arfa and Jeremy Menez. They received huge media attention but most of them didn't really fulfil their potential. Benzema is not a part of the national team anymore, Ben Arfa had to wait until the age of 29 to join a big club, and Menez lost himself at Milan and is now at Bordeaux."
Nasri treads a fine line between misunderstood genius and downright petulance, but the question now is whether he can rediscover his best form in Andalucia. "He always told me that he likes La Liga," says Constant. "I don't know if Guardiola wanted him to stay as Nasri said, but he's a competitor, he loves football so much and he's really hungry to show that he can still be a hit in La Liga."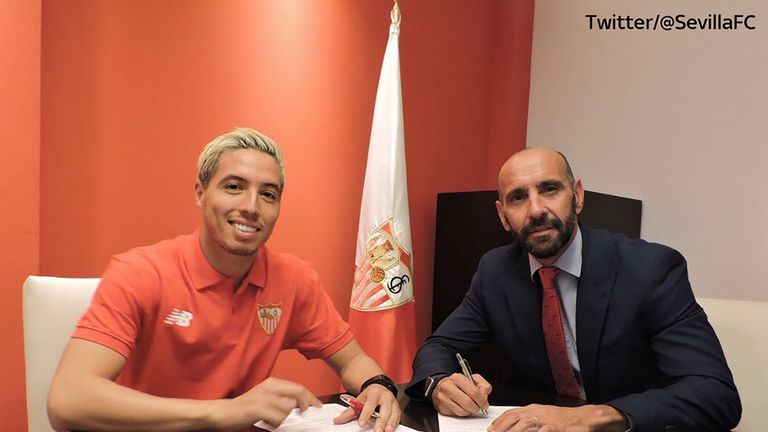 That hunger evidently wasn't enough for Guardiola, but perhaps a change of scenery is what Nasri needed. He tends to deliver his best when he has the trust and support of his manager, and he has already revealed it was Jorge Sampaoli who convinced him to make the move to Spain.
Nasri is not where he was expected to be at this stage in his career, and he will be far from the minds of City supporters when they watch their side at Old Trafford on Saturday, but he is away from the spotlight and he is injury-free. Could the future be brighter? "Who knows?" says Constant. "It wouldn't be the first time he has surprised us."
Watch Sky Sports' derby day extravaganza on Sep 10 - Man Utd v Man City and Celtic v Rangers - as part of our three months half-price offer.