Jurgen Klopp to repeat Borussia Dortmund title success at Liverpool?
Watch Greg Whelan's feature on Jurgen Klopp's league title wins with Dortmund ahead of Liverpool's game at Newcastle on Sky Sports Premier League from 7pm on Saturday
Last Updated: 04/05/19 7:46pm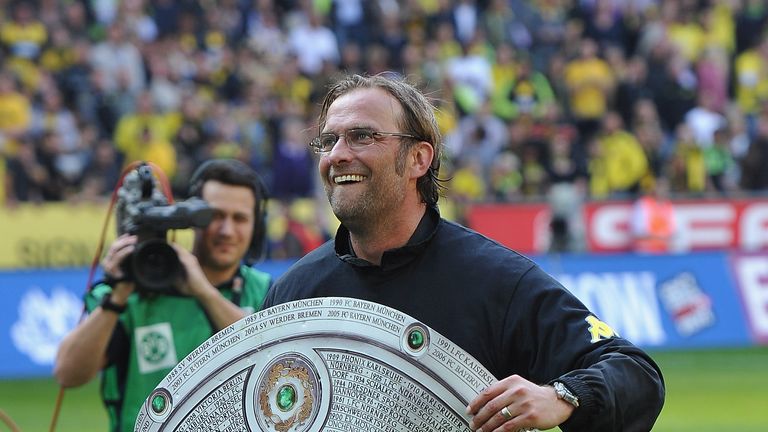 Liverpool are potentially two games away from becoming league champions for the first time in 29 years. In Jurgen Klopp however, they have a manager who knows what it takes to win titles.
By the end of this month, he could have the third top-flight title of his managerial career wrapped up - and his first outside Germany - and can keep that dream alive with a win at Newcastle on Sky Sports Premier League this Saturday evening.
Ahead of that game, Sky Sports' Greg Whelan visited Borussia Dortmund, whom Klopp led to back-to-back Bundesliga successes in 2011 and 2012, to find out how he achieved it...
How it all began
In 2008, Dortmund had come through a major financial crisis and were looking for a manager who would give them a new identity. In Jurgen Klopp they saw a man who seemed to fit the bill - an energetic, self-confident young coach who had led Mainz to promotion to the Bundesliga four years earlier.
"He hadn't the best players with this team in Mainz," says the man who recruited him, Dortmund CEO Hans-Joachim Watzke. "But they played in a special style and you had the feeling that they would give everything for success."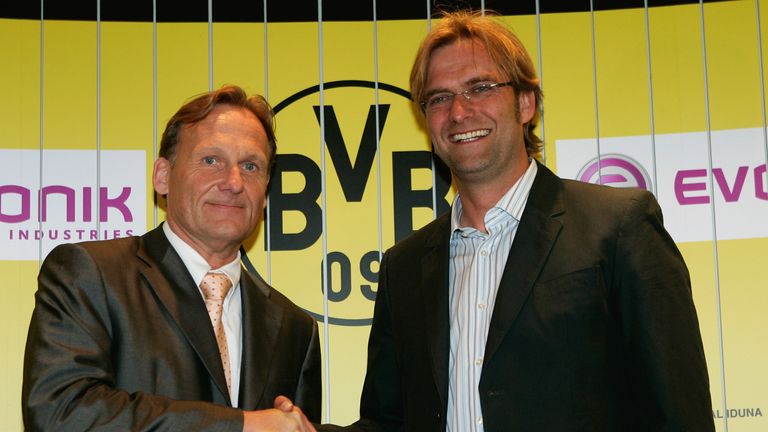 "From the start you could see that he's very passionate, very focused on success," says Sebastian Kehl, the former Dortmund midfielder who was Klopp's captain when they won both titles. "He had a clear strategy on how he wants to play football."
They called it Gegenpressing, a fast, aggressive, counter-attacking style which suited the players.
Klopp's style reaches the masses
"This kind of football was brand new in Germany at that time," says Kehl. "With the mix of our team - young, talented, highly motivated players alongside some experience - it was a perfect match."
Heiko Wasser, a leading motor racing commentator in Germany, has been a Dortmund fan since the age of five. He recalls that Klopp was happy to put faith in youth.
"He brought Neven Subotic from Mainz - he was very young - and we had Mats Hummels, a very young full-back," he says. "Everybody said 'hang on - can they work?' and Jurgen said 'they will work'. All of a sudden, we had two young guys in there and they were playing brilliantly."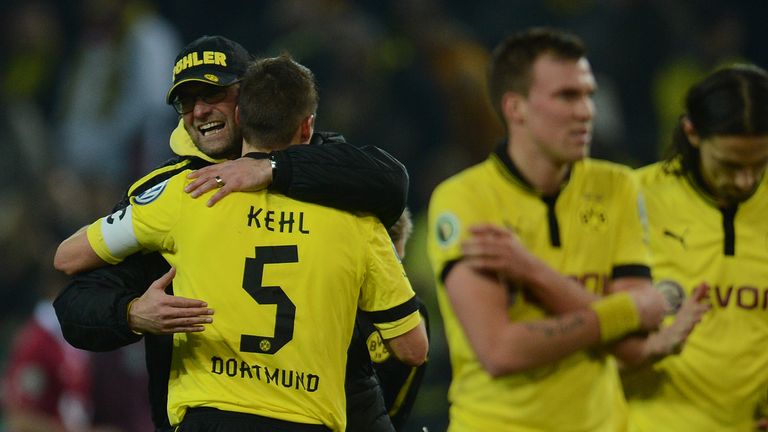 Brimming with charisma, Klopp became a hugely-popular public figure. But amid that, his focus on bringing success to Dortmund remained undiminished.
"His kind of leadership impressed us all," says Kehl. "You could smile with him, party together but the next day we had to work hard for our goals."
An assault on the title
After finishing sixth and fifth in Klopp's first two full seasons, Dortmund targeted the title in his third.
"When you are six or eight points ahead of Bayern Munich you get a lot of pressure for a young team," says Watzke. "Jurgen took the pressure off them and that was very important. He was, in this year of the first title, a locomotive who gave power to the rest."
In 2011 Dortmund won their first Bundesliga title in almost a decade. They still celebrate a pivotal win over Bayern in that season - a result achieved with the help of Klopp's tactics.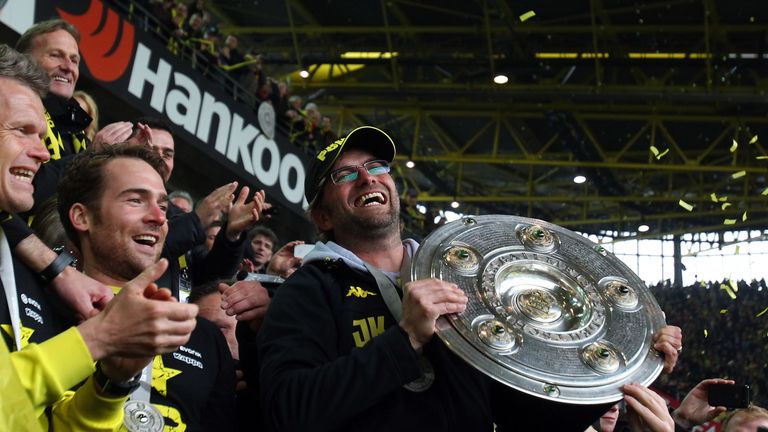 "The dangerous wingers of Bayern Munich, Ribery and Robben, they were always facing two opponents," Wasser recalls. "It was a fantastic system like a pair of scissors. That was the first time we beat them on their own soil and I don't think that any other Dortmund manager has beaten Bayern Munich as often as he did in Munich."
The following season Klopp's side retained the title and secured the club's first league and cup double. When the time came for him to leave Dortmund in 2015, Liverpool appeared to be a natural destination.
"He made that step because he knew the potential which Liverpool has and what he could create with his philosophy at that club," says Kehl.
By leading Liverpool as close as he has to the Premier League title this season, his former employer feels that Klopp is exceeding expectations on Merseyside.
"What he did in this year with Liverpool - with 90 points or so - is fantastic," says Watzke. "And I'm sure that he's not at the end of the journey. He's made Liverpool one of the five or six best clubs in Europe and that's more than the people of Liverpool could dream about five years ago."
Watch Greg Whelan's feature on Jurgen Klopp's league title wins with Dortmund ahead of Liverpool's game at Newcastle on Sky Sports Premier League from 7pm on Saturday