Antonio Valencia is currently the best right-back in the world, says Ander Herrera
Last Updated: 21/08/16 1:10pm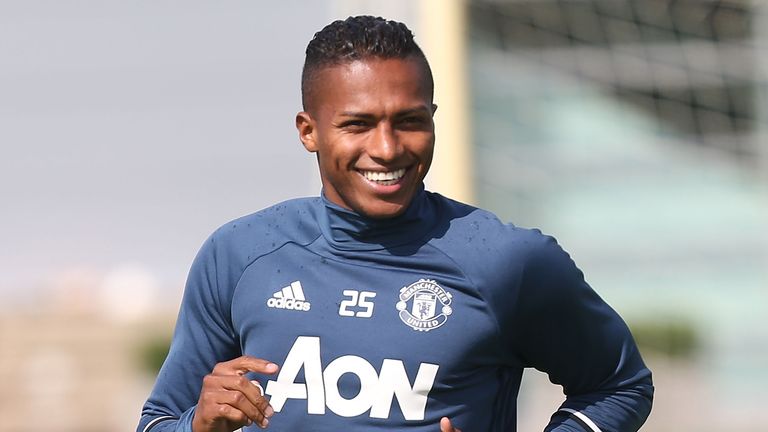 Ander Herrera says Antonio Valencia is currently the best right-back in the world alongside Juventus defender Dani Alves.
Away from the spotlight shining on Zlatan Ibrahimovic and Paul Pogba, Valencia has quietly impressed Manchester United fans at full-back and has become a regular starter under Jose Mourinho.
The converted defender went on to supply the cross from which Ibrahimovic scored his winning goal in the Community Shield and played an influential role in Wayne Rooney's strike at Bournemouth last weekend, before a strong performance once again during Friday's 2-0 win over Southampton.
And his team-mate Herrera has been quick to praise the role of the 31-year-old.
"I know him and have always liked the way he plays," Herrera told MUTV. "I know he's not a normal right-back because he used to play as a winger, but I think that, right now, he is the best right-back in the world, maybe with Dani Alves, because I like Dani Alves a lot.
"When you have a right-back who is quick to defend and he is crossing maybe six or seven times a game, always or almost always successfully, then he understands the football. When I have the ball, I know that Antonio's always ready to receive it, always to give you one solution.
"I think he's going to be very important this season. He has already been very important for the club, he has already been here eight years, but I think I told you at the end of the last season something good is being cooked and everyone wants to be part of that."