Soccer Saturday pundits give their Premier League manager verdicts
Last Updated: 15/05/18 8:21am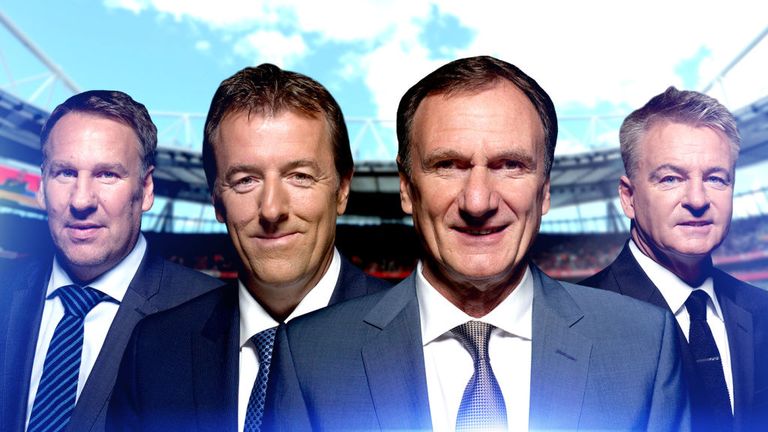 It has been a season of great highs and devastating lows for managers across the Premier League.
Some have failed to live up to expectations, while others have gone from strength to strength, in particular managers of all three promoted clubs, who secured survival before the final day of the season.
We have asked the four Soccer Saturday pundits to give their summaries of managers' performances across all 20 Premier League clubs in the 2017/18 campaign.
Arsenal
Charlie Nicholas on Arsene Wenger: "We've covered this ground a thousand times but it was well below his and the club's previous standards, which he has ultimately paid the price for."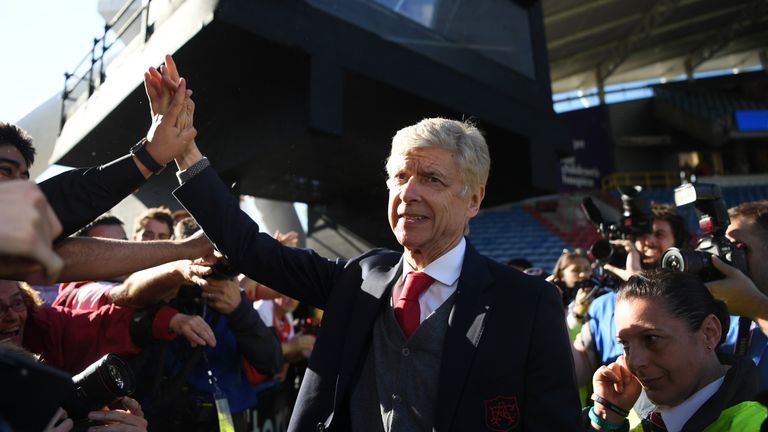 Bournemouth
Paul Merson on Eddie Howe: "He has done brilliantly. It's unbelievable. They shouldn't be mingling with the big boys."
Brighton
Charlie Nicholas on Chris Hughton: "He never does anything wrong. He doesn't get the praise that he deserves because people just look at him as a survivor but they were never really under threat and he knew the essence of the team was right. He mixed up his attacking players to get the results required."
Burnley
Matt Le Tissier on Sean Dyche: "He has to be right up there in terms of overachievements. Had Manchester City not won the league by so many points, I think he would have been the leading candidate for manager of the season. It hasn't been great to watch but it's a phenomenal achievement to finish seventh."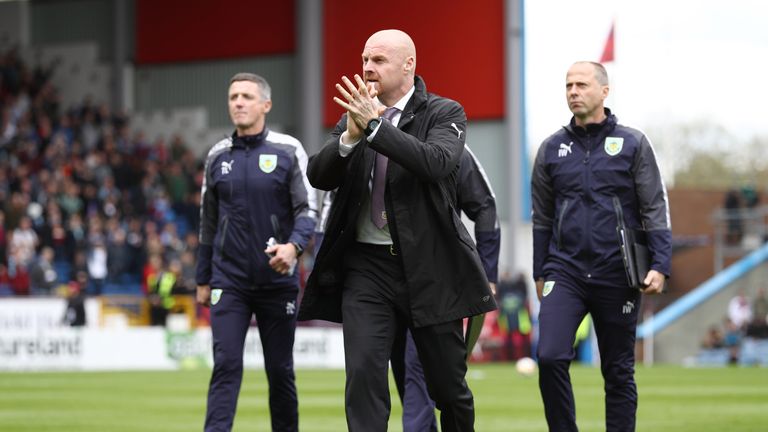 Chelsea
Paul Merson on Antonio Conte: "It hasn't been good enough from Antonio Conte and Chelsea. They're in the FA Cup final but to miss out on the Champions League after winning the Premier League last season isn't good. He'll know that himself - he'll be disappointed."
Crystal Palace
Paul Merson on Roy Hodgson: "Unreal. I thought they were relegated. You have to praise Roy Hodgson, of course, but they owe a lot to Wilfried Zaha."
Everton
Paul Merson on Sam Allardyce: "I think he's done a great job, I really do. At Southampton they looked all over the place and didn't look like they were going to win another game. Let's put it this way, if he'd gone to Swansea, West Brom or Stoke at that time, they'd have stayed up. You cannot knock the job he's done in my opinion."
Huddersfield
Charlie Nicholas on David Wagner: "I didn't give them a chance to be honest but their early-season form was good and to win at Manchester United gave them that real belief. David Wagner completely abandoned the philosophy of pressing high, but to adapt and survive is a tremendous success story. Full credit to him, he has proved he deserves his place at the highest level."
Leicester
Matt Le Tissier on Claude Puel: "I think they've just done what they needed to do. It was a struggle to start with and Puel got them clear with a decent run but I don't think it has been great to watch. A few fans have been moaning about the way they play but perhaps victims of mid-table syndrome as motivation has proved a factor at the end of the season."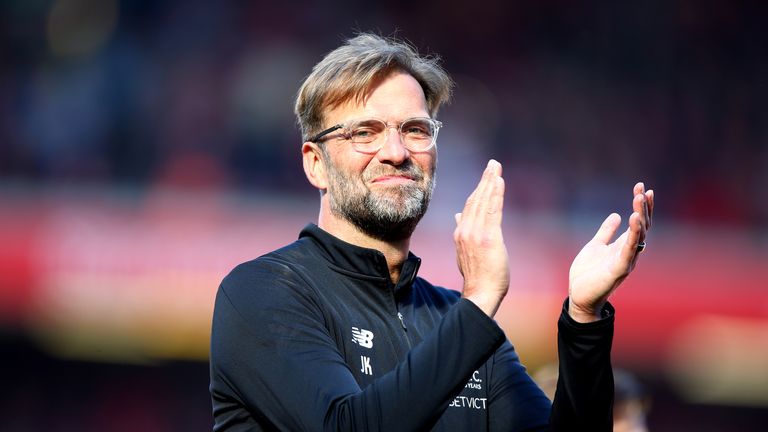 Liverpool
Phil Thompson on Jurgen Klopp: "He's done very well. Getting to a Champions League final and securing qualification for next season, with the quality of the football played, it has been a great season."
Man City
Phil Thompson on Pep Guardiola: "Pep has just been absolutely terrific, with the style of football as well as the impressive results. After the first season people were asking if he could do the same as at previous clubs, but he knew what he needed to do and it has been as near perfect a season as you could get."
Man Utd
Charlie Nicholas on Jose Mourinho: "He is not even close to manager of the season and if they do not win the FA Cup he's under major pressure because of his history of being a serial winner.
"He never looks comfortable as United manager and, with a relatively bland team, he's probably got six to 12 months to prove himself because he's not really improved the way this team play.
"I'm starting to think the Mourinho factor is losing its impact and if he's not getting results in an entertainment industry then he's under pressure."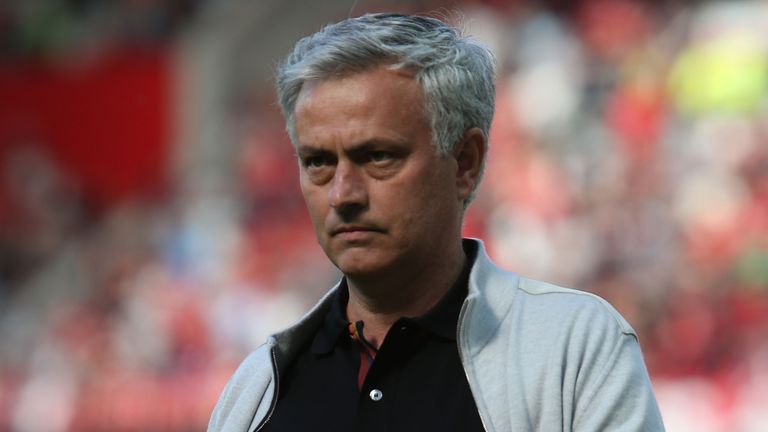 Newcastle
Phil Thompson on Rafa Benitez: "I think he's done an absolutely astonishing job. Not too many backed them for relegation initially but when the transfer window shut you were really fearing for them as the team was already full of Championship players and they looked like they needed more Premier League quality. That meant that the biggest thing they had on their side was the manager, who kept the fans on side and stopped a toxic atmosphere creeping into the club."
Southampton
Matt Le Tissier on Mark Hughes: "It was a tough ask for Mark Hughes to keep us up given the short period of time. The quality was there but it has been a really poor season so there was some significant turning around to do and he's done a terrific job to get enough points. Their confidence was rock bottom but he ground out that point at Leicester when people criticised the lack of adventure and made some bold decisions on which players he thought could and couldn't do the job."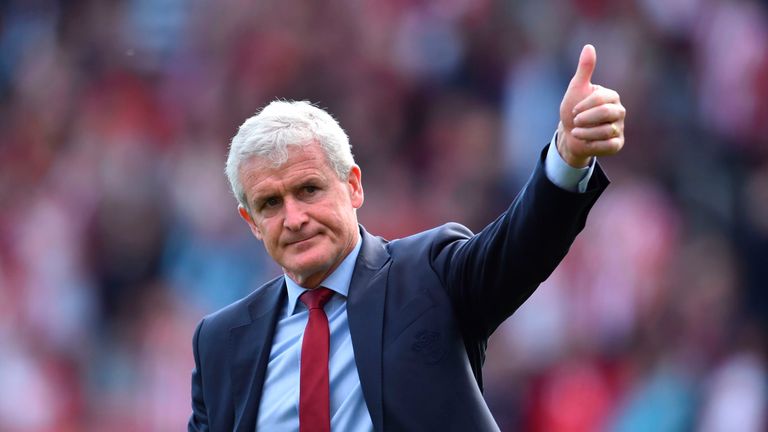 Stoke
Charlie Nicholas on Mark Hughes and Paul Lambert: "I remember Stoke mocking Arsene Wenger and then complaining about the style of their own team, but who do they think they are? They're a family-run club, close to their community spirit, so it irked me that they went after Mark Hughes. They said it was their best squad in the summer but I just couldn't see it and I think they have recruited badly other than Badou Ndiaye.
"The fact is simple that Peter Crouch is still their best centre-forward and that says it all. The Saido Berahino signing ruined Hughes, failing to get anything out of him, then Lambert couldn't work out how to get goals out of the team."
Swansea
Paul Merson on Carlos Carvalhal: "They got a tune out of Carlos Carvalhal at the start - he started off on fire - but it hasn't happened since. The tough games caught up with them and they've been relegated. It's a shame."
Tottenham
Matt Le Tissier on Mauricio Pochettino: "Given the fact that they've been away from White Hart Lane, I think anywhere in the top four should be considered a success. I know they finished second last season but I think that given the circumstances, it should go down as a good season. They can now look forward to moving to their new stadium on a good platform."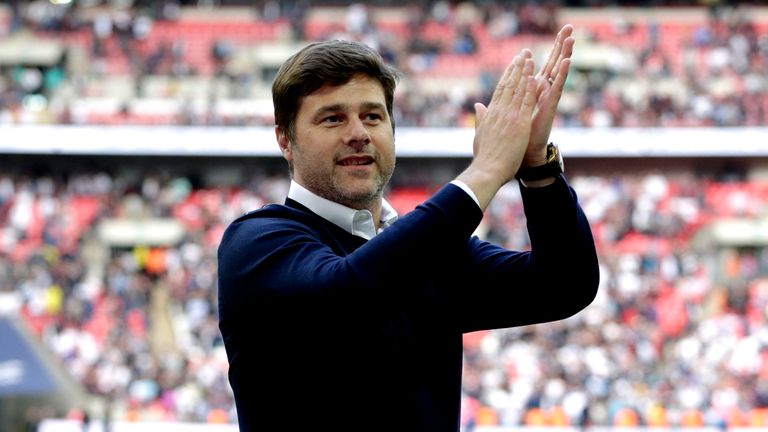 Watford
Charlie Nicholas on Javi Gracia: "Richarlison has collapsed after looking a £30m player and the team looks like a sad unit. The philosophy the owners have is weird but workable. They could do more with quality at the back but they looked decent going forward until they ran out of steam.
West Brom
Charlie Nicholas on Darren Moore: "Obviously it was a poor season until Darren Moore got a tune out of the players, but the players have to take responsibility and they haven't been near the top of their form."
West Ham
Phil Thompson on David Moyes: "I think Moyes should be in there with the top manager performances of the season because of the emotional battles in that job, putting out fires all over the place with fans, owners and players. He's had to use all of his experience to keep them in the Premier League and prevent a potential implosion."