Manchester City were the Premier League's top spenders during the summer transfer window, splashing out over £150m on new signings.
Kevin De Bruyne, Raheem Sterling and Nicolas Otamendi were all big-money arrivals at the Etihad as Manuel Pellegrini authorised a net spend almost three times greater than any other club in the division.
While City spent £153.5m, they recouped £29.05m - £21.3m of which came from the sale of Alvaro Negredo to Valencia - leaving them with a net spend of £124.45m.
Newcastle had the second-highest net spend (£46.02m) in the division, with Georginio Wijnaldum (£14.5m) and Aleksandar Mitrovic (£13m) among their expensive acquisitions.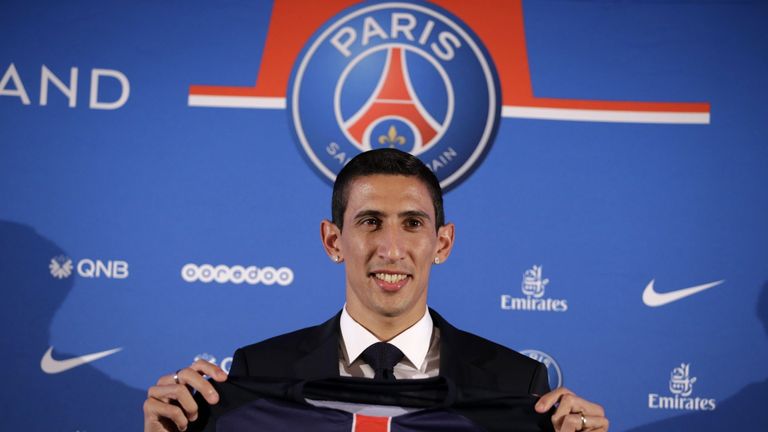 However, while Manchester United spent £108.1m on their new recruits - including Anthony Martial (£36m), Memphis Depay (£27.9m) and Morgan Schneiderlin (£25m) - they did make £44.3m from the sale of Angel di Maria to PSG, leaving them with a net figure of £33.61m.
At the other end of the net spending table, Southampton actually made a profit from their dealings, the sales of Schneiderlin and Nathaniel Clyne (£12.5m) contributing to their £800,000 gain.
Arsenal, meanwhile, ended up with a total net spend of £8.2m - almost £25m less than the likes of Premier League title holders Chelsea (£32.1m).