Jose Mourinho is furious with the Football Association after learning that England backroom staff were present when Wayne Rooney socialised into the early hours at the weekend, Sky Sports News HQ understands.
Rooney was pictured in the early hours of Sunday morning with hotel guests who had attended a wedding, with pictures of him emerging in a report in the Sun newspaper on Monday.
The report quoted a source as saying "Wayne was in the bar with members of the FA, drinking beer and red wine", although a spokesman for Rooney has since defended the England skipper's actions.
Sky Sports News HQ has been told that backroom staff members who were with Rooney included a coach and members of the medical and support staff, as well as team-mate Phil Jagielka.
The presence of FA employees in the area of the hotel where Rooney was up late and drinking alcohol is understood to have incensed Mourinho.
Sky sources have been told that, while the Manchester United manager has no issue with Rooney relaxing on a night off, he is unhappy that the England captain was allowed to behave in this manner while under the responsibility of the Football Association - and that it has since become public.
The FA has also said it will review what players are allowed to do in their free time, with a spokesman saying: "All England personnel have a responsibility to behave appropriately at all times. We will be reviewing our policy around free time whilst on international duty."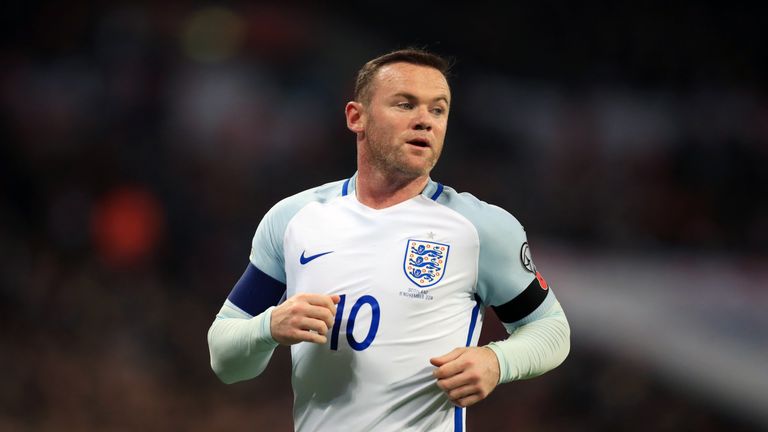 After beating Scotland at Wembley on Friday, the England squad were given Saturday night off and granted permission to leave the team hotel if they wished. Some of the squad opted to see their families while others went out in central London until the early hours of Sunday. 
Rooney, however, opted to stay at the Grove Hotel with Jagielka and, according to reports, stayed up until the early hours of Sunday morning before then being pictured with other hotel guests who had attended a wedding. 
Rooney attempted to train on Sunday but reported the effects of a minor knee injury and was unable to complete the session due to discomfort in the joint. He then underwent a scan at the Aspire medical facility in Watford, accompanied by England medical staff, which confirmed the knee problem. 
England manager Gareth Southgate then took the decision to release Rooney back to Manchester United on Tuesday as he did not intend to name him in the starting line-up against Spain. 
Rooney was assessed by Manchester United's medical staff at the club's Carrington training complex on the same day, and it is understood they expect him to fit enough to be considered for selection against Arsenal on Saturday - a game live on Sky Sports 1HD.

Upgrade to Sky Sports now to watch Man Utd v Arsenal this Saturday and get the first six months half price!