Manchester United striker Zlatan Ibrahimovic insists he is out to prove those who said he couldn't make an impact in the Premier League wrong.
In an interview with Sky Sports' Thierry Henry, the Swedish striker said he remembers the criticism he has received in the past from ex-players he "never remembered", and is adamant those ex-players will remember him for the rest of their lives.
Ibrahimovic has scored 18 goals in all competitions for Jose Mourinho's side this season, having arrived on a free transfer from PSG in the summer.


Speaking ahead of the Super Sunday clash against Liverpool, the 35-year-old said the criticism he has received in the past gives him energy, and insists he did not take the easy way out by joining United.
Ibrahimovic said: "I have no problem [with the criticism] because I went through this my whole career, this is something that triggers me, gives me energy.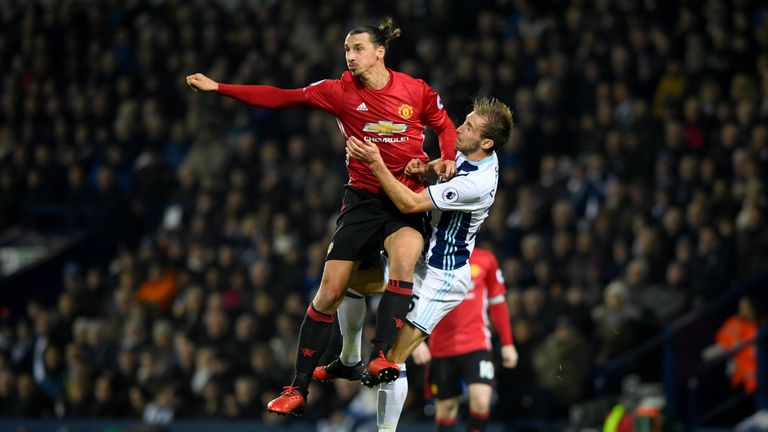 "People talking about me, saying: 'You're dead, you're this, that', ex-players talking, and I don't even remember them when they were playing. But one thing for sure is they will remember me for the rest of their lives.
"After many years of talks like: 'He can never make it in the Premier League, he can never make it there', I had my little adventure going around different countries, and when they felt it was most difficult for me, I chose to come.
"Let's say a person in my position would take the easiest way, go abroad, make money in China, or the other side and settle down with the career he had, I choose not, I took the challenge, accepted the challenge, and that's what I chose.
"That's why I chose United also, in a situation where they struggled for the last four or five years, and if I can finish the task to bring them to the top, I will be more than happy.
"I don't like the easy task, the easy job, the easy objectives, I always had it hard whenever I went. I needed to do much more than the other ones, and that's how I see it here, at the age of 35, people said it would be impossible but I am doing what I am able to do."
In a revealing interview, Ibrahimovic also admitted that younger players have it easier today than he did when he burst onto the scene nearly two decades ago.
"I am working hard, I like the hard work, I am very happy that I am from the old generation, the hard-working generation.
"I believe the new generation, let's say it's a bit easier for them, because they get explored in the media in a different way, much bigger, much faster than when I popped up in the football world.
"I met team-mates, played with different teams, and they worked hard to get what they got and achieve.
"I don't want to say it's totally different, but I don't see the same hard-working thing today when I see the new generation, because like you say, when I come I like to work hard, and when I work hard I am satisfied.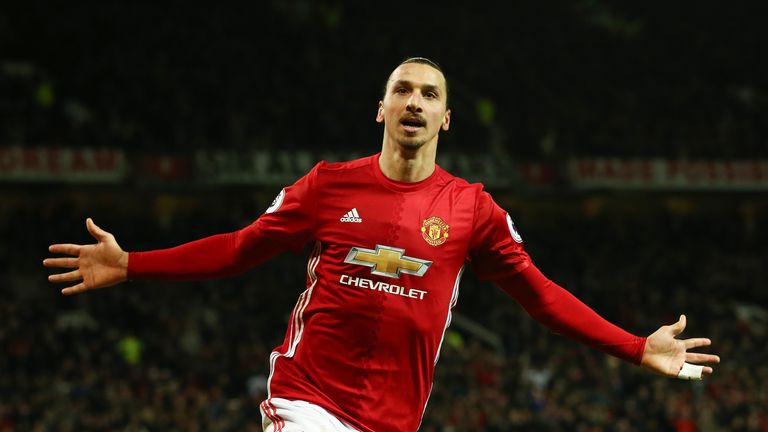 "I know I am doing something good, but for myself, not for somebody else to say: 'Oh Ibra you are working hard'."
United have improved of late under Mourinho, winning their last six Premier League games to force themselves back into top four contention, and possibly beyond.
They are currently five points behind Liverpool, who they face at Old Trafford at 4pm on Super Sunday, and Ibrahimovic said a win will put them back among the top four contenders in this "unpredictable" Premier League race.
"I'm looking forward. These games are the games you want to play in, be on that stage and just to enjoy the moment. Let's enjoy the game, but most of all, let's win the game.
"If we can we can start to battle with the top four, after losing many points where we shouldn't have lost. But the gap is smaller now, and if we can get that win from the top four, we are there.
"The league is unpredictable. You don't have a team you can say will stay there and win it. Chelsea have been doing fantastic, they play once a week, they have a lot of condition, and a lot of power each time they play, but they were having trouble in the beginning and it clicked.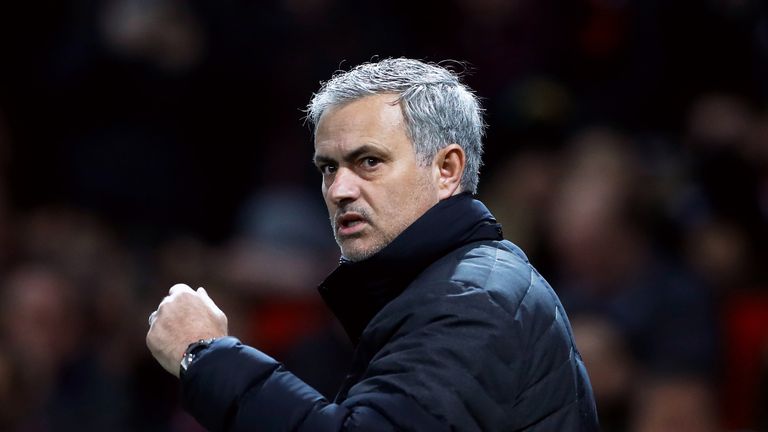 "If we can come up there and disturb them, every team has their moment of dip in the competition. We had ours – winning, losing, winning, losing – and now we are winning.
Hopefully we can continue like that, and we are waiting for others to do a mistake. Sunday is an opportunity to steal points from the top four."
Upgrade to Sky Sports now and get 9 months half price. Hurry, offer ends January 16th!