Jamie Redknapp thinks Jose Mourinho's reputation is on the line in the Europa League final after a "disappointing and pedestrian" season that has been no better than 2015/16.
With one eye on the clash with Ajax in Stockholm next Wednesday, an under-strength United were held to a goalless draw by Southampton on Wednesday.
It was United's 15th draw of the season and guaranteed they will set a club record for fewest wins in a Premier League campaign.
While they could still end the season with two trophies and Champions League qualification if they win the Europa League, Redknapp was critical of United after the stalemate at St Mary's.
"It's been a majorly disappointing season in the league," he said. "When you look at the United team and Jose says he is struggling for players, that team cost about £260m, I would want a lot more.
They are no better than last season, they look pedestrian at times, and there is no excitement.
"I am sure the Man Utd fans would want more - more excitement and more attacking football. Watching United is hard work at the moment, it was hard at the weekend [against Tottenham] and hard work again today."
Redknapp also said it was hard to feel sympathy for Mourinho after he has been forced into changes due to injury problems.
"It's tough to feel sorry for him, I think his reputation rests on next Wednesday," he said.
"If they lose it's been a massively disappointing season. They are 25 points behind Chelsea, they are no better than last season, they look pedestrian at times, and there is no excitement.
"If they win then it's been a great season, but if they don't it's a major disappointment, especially with the money they spent in the summer.
"The way they play is the most damning thing. They get out-worked and out-run by every team. Whatever they do in the summer they need more energy and pace.
"They are a mishmash of players and I don't think he has a clue what his best team is. Wednesday is so big for him, for his reputation with the fans and everyone as well."
Graeme Souness was equally critical of United, saying having to play more games towards the end of the season is the price to pay for success.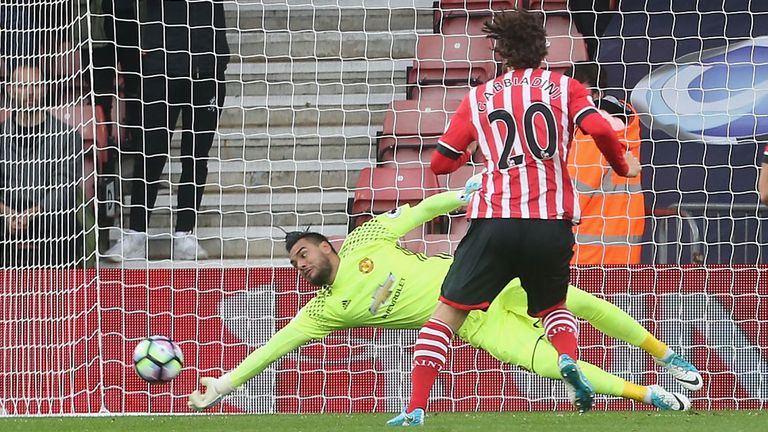 "You deal with it and get on with it, it's not a new problem," he commented.
"I personally never ever felt tired…The more success we had the more I wanted to play, I couldn't wait for the next game. The last thing I wanted would have been a manager continually telling me I am tired.
"If you go down that road you are constantly handing out excuses for your players not play well. People say the game has changed, but has it changed that much?
"You are playing a team that has scored 17 goals in 17 home games, and you play two sitting midfielders, surely this was a game to let the players off the leash.
"It was an ideal opportunity to play some of the kids, but it was another negative performance."