Zlatan Ibrahimovic wants to remain at Manchester United next season
By Michael Kelleher
Last Updated: 31/05/17 7:41pm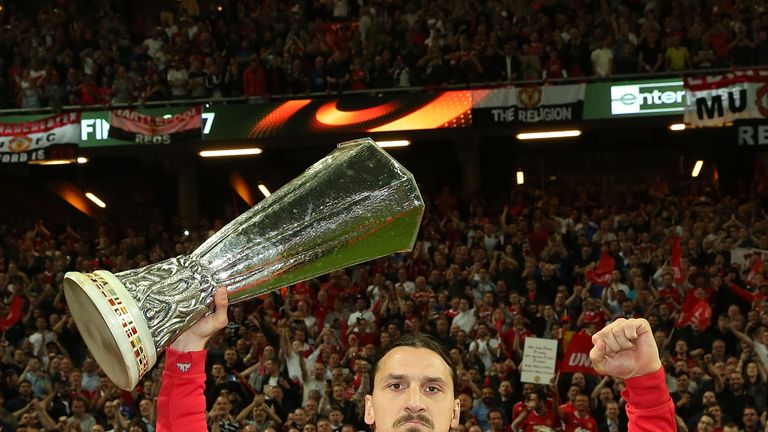 Zlatan Ibrahimovic wants to stay at Manchester United next season and will hold talks with the club this summer about his future, according to his agent Mino Raiola.
The 35-year-old enjoyed a fine first season at Old Trafford, scoring 28 goals in 46 appearances, before sustaining "significant knee ligament damage" during United's 2-1 Europa League win over Anderlecht in April and was ruled out for the remainder of the campaign.
Ibrahimovic subsequently underwent surgery at the University of Pittsburgh Medical Center, though it is as yet unclear what the precise timetable for his recovery will be.
The Swede has been rehabilitating in Pittsburgh under the care of the surgeons who operated on him and Raiola is adamant the striker will return next season, preferably at United if the club are open to extending his contract for another season.
Asked if Ibrahimovic wants to remain at United, Raiola told Talksport: "Oh, yes. He wants to stay in England he wants to stay at the top and if he sees that he can be a valuable asset for Manchester United, then why not Manchester United?
"He can be a valuable asset for some other top clubs also. But I think it is respectful to talk to Manchester United and to see what all parties want."
Ibrahimovic was in Stockholm to watch United defeat his former club Ajax in the Europa League final.
The forward was driven through the Friends Arena stadium on a buggy with his injured knee outstretched but cast his crutches aside to join his team's celebrations after the final whistle.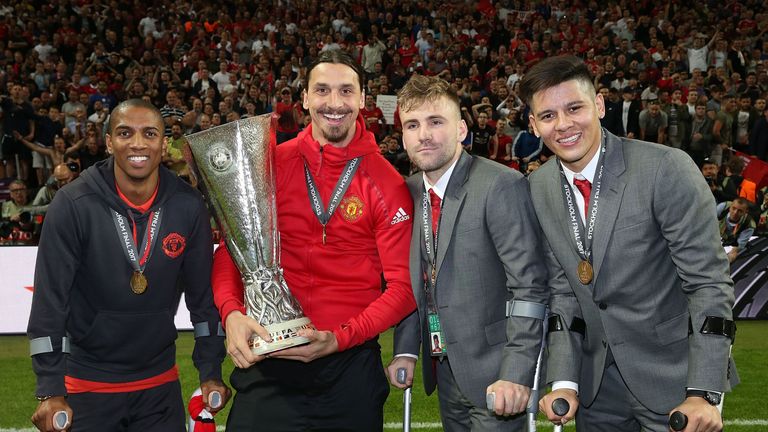 He posed happily with the 33rd major trophy of his career after the final whistle and was cryptic when asked about his future by the media afterwards, telling Sky Italia he would "be back in a few weeks". That update goes against reports in the national media that he is likely to be out until 2018.
LA Galaxy were interested in bringing Ibrahimovic to the MLS prior to his knee injury. If he were to decide to join a team in the MLS he would have until March 2018 before the beginning of the regular season.
How his recovery progresses is likely to impact his future but Raiola insists he has still has plenty of options.
"We have a lot of offers and ideas and we have to evaluate them," Raiola said. "He has had a fantastic time at Manchester United and it is up to the club and myself to see what the future brings.
"For now, it is important he recovers well and then we will see."