Lee Grant has dismissed the notion that Jose Mourinho is unhappy, insisting the Manchester United manager is upbeat and enthusiastic when working with the team.
Mourinho has gone public with his frustration during pre-season with a long list of complaints ranging from some of his squad returning late from the World Cup to a lack of transfer activity at Old Trafford.
The Portuguese has also singled out players including club captain Antonio Valencia and wantaway forward Anthony Martial for criticism but Grant says Mourinho is a very different character when he is working with the squad.
"From what we're getting from the inside it [the atmosphere around the camp] has been nothing but positive," the United goalkeeper told Sky Sports News.
"He's come in even after the Liverpool game and spoken very highly of what we've have given as a team and as a unit.
"The messages we are getting from the manager are positive ones and that is important for us going forward. His attitude and demeanour around the place is great and that is helpful for us especially when we are under-manned and we are working our hardest.
"We are well aware at this stage of the season you have got to work hard and get the minutes into the legs and that is what we are doing."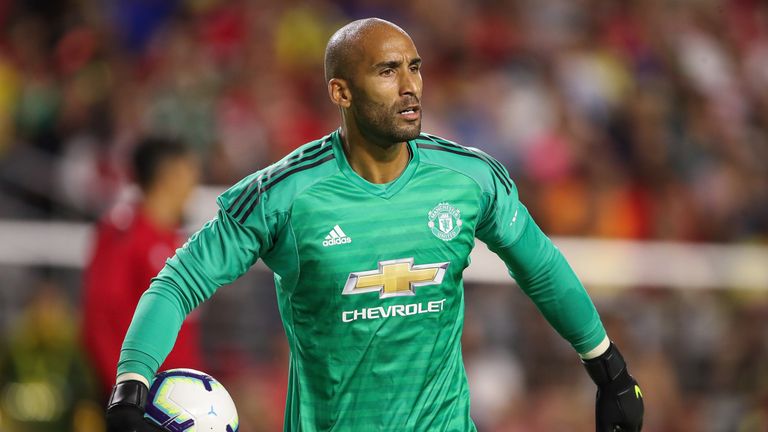 Grant made a surprise £1.5m switch from Stoke to Old Trafford where he is expected to take up the role of third-choice 'keeper for the season behind David de Gea and Sergio Romero.
The 35-year-old has been one of the brightest performers for United in pre-season but is realistic about his first-team prospects for the upcoming campaign.
"I'm not under any illusions about the task I have got in front of me this season and I'm not going to sit here and say I am going to play 30 games this season," Grant said.
"But when I am given the opportunity I am going to be ready and that's all I can do."
MUTV is the only place to watch all of Manchester United's pre-season matches live, and hear first on new signings. Go to www.sky.com/mutv to find out more, or go to Sky channel 418 and press red.