Sunday Supplement: Ole Gunnar Solskjaer has been 'magical' since taking over at Manchester United
"You don't have to be a United fan to smile when you see him, but there is substance to it."
Last Updated: 27/01/19 11:52pm
Ole Gunnar Solskjaer has brought something "magical" to Manchester United and given the board a genuine, cheaper alternative to Mauricio Pochettino, according to the Sunday Supplement panel.
Solskjaer has won all eight of his games since taking over as interim boss following the departure of Jose Mourinho, and Jonathan Northcroft of The Sunday Times says the former United striker has transformed the club since taking over.
"They're probably patting each other on the backs in the United boardroom and saying how clever it was plotting this great interim manager experiment which is working so well," he said.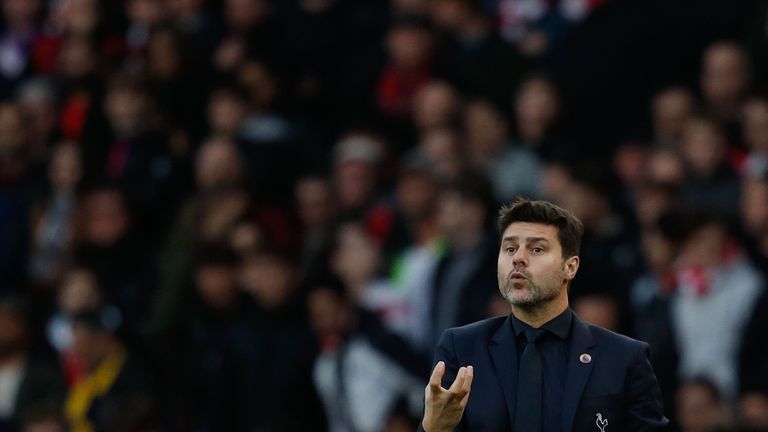 "It's been an enormous stroke of luck and it's put them in this incredibly good position where, when Mourinho went they were looking at a very difficult expedition to try and get Pochettino from Spurs - which I think may be what they still try and do - but I think they've got another candidate that is doing so exceptionally well.
"There is something that seems magical about Ole Gunnar Solskjaer being Manchester United manager, something that seems to fit.
"You don't have to be a United fan to smile when you see him, but there is substance to it. It's not all smiles, patting people on the back and telling them to go and enjoy themselves -
"He knows what it took to win trophies in Sir Alex Ferguson's era and he's using the playbook that brought a lot of success. Against Arsenal he talked about the structure of the defending that was better than before.
"He had a gameplan to have bodies defending the box and then breaking really quickly, which they did time and again in Fergie's era and won games.
"As long as he keeps doing what he was brought up to do under Ferguson, keeps this feel-good factor and really expensive players as happy as they are, he just becomes more and more unarguable as a candidate, and given how difficult it would be to get Pochettino, you could save yourself a lot of bother and £50m in compensation by going for what's in front of you."
Andy Dunn, chief sports writer for the Daily Mirror, says United are in a great position because they are under no pressure to make an immediate decision.
"Some people might say 'give him the job now' but really why would you change the dynamic now?" he said.
"He's striving to get the job, he's winning games, give it to him until the end of the season.
"What I would say is if he does get the job and is a success, it's a real blow to the myth of the super coach, the coach of marginal gains and doing the right stuff and analytics.
"He really did just pat them on the back and take them to Dubai and while I agree it can't be that simple, maybe it is that simple.
"Basically he's picked his best side. He knows what his best side is. He's lifted the mood and released the players. He has transformed the place."