Premier League transfer window: Who should Manchester United sign?
United finished sixth in the Premier League, failing to qualify for the Champions League - so expect big changes at Old Trafford this summer
Last Updated: 17/05/19 11:21am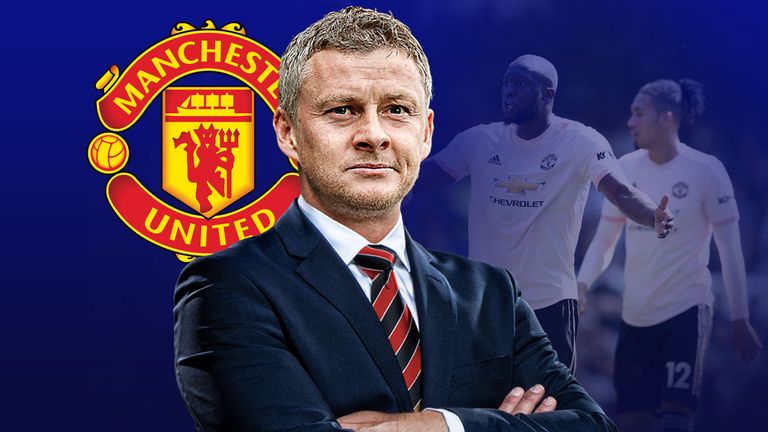 Ole Gunnar Solskjaer has admitted Manchester United are set for a big summer, but can they attract the big-name players to Old Trafford after their failure to qualify for the Champions League?
Much will depend on outgoings, too, with Alexis Sanchez, Paul Pogba and David De Gea among the big-name players facing uncertain futures at Old Trafford. Read on to find out more about United's summer plans.
What we know - The Sky Sports News insight
James Cooper: "Traditionally Manchester United have cooked up some of football's finest ingredients for transfer windows, but this summer, after crawling over the Premier League finishing line, they'll face scrutiny over their activity rather than mere curiosity.
"In truth, anything could happen. United have a club legend in charge of one of their most important windows in recent memory with no sign of a "transfer guru" technical director being employed to assist Ole Gunnar Solskjaer.
"The emphasis will be on securing home-grown young players of potential but after bidding farewell to the likes of Antonio Valencia and Ander Herrera, there are also major question marks hanging over the futures of Juan Mata, Matteo Darmian, Eric Bailly, and Marcos Rojo.
"The big guns may not be safe either with the reputations of some of the club's most well-rewarded figures, Paul Pogba, Romelu Lukaku, David De Gea and Alexis Sanchez severely dented by an end of season run amounting to two wins from their final 12 games.
"Commercial strength means the resources are there for a rebuild, but how much of a churn of talent is sustainable? Back in 2014, United failed to qualify for either of the European competitions and spent more than a £150m to bring in five players. This summer, the challenge facing those at Old Trafford is even greater."
The pundit's verdict
Alan Smith: "Can they get some players off the book? Can they sell Pogba for big money to give themselves more cash in the transfer market? Can they sell Sanchez? That could be difficult due to his wages, which is a problem.
"And finally, is Solskjaer the right person to attract big players? I think the manager does play a big part in the recruitment. United are still a very attractive club to join and they pay huge salaries, but they are not in the Champions League so that does make it more difficult.
"It's going to be very hard for them because there are a lot of players at the club that aren't good enough. They need to turn over the squad which is so difficult. Then you have the whole sporting director or director of football issue.
"At Liverpool they have got it brilliantly right, Manchester City have done it well too, they both know what they are doing in that regard. At United there are big question marks over who is making the decisions, so they need to sort that out before they think about what they need in terms of players.
"The defence needs work. They conceded far too many goals this season. As a manager you want to know what your best defence is and I don't think anybody has really played well enough to nail down a place, although Victor Lindelof has showed some good form. You have people like Chris Smalling and Phil Jones who have been there forever; are they the kind of players who will win you the league?
"There is a big rebuilding job to do defensively. All the best defenders will be highly sought after and United won't be head of the queue because they aren't in the Champions League.
"Gareth Bale would be an attractive signing. If he did join then you'd think Anthony Martial would have to leave, and might Lukaku leave too? Bale would cost a lot of money and would excite the fans. He can't get in the Real Madrid team but he would certainly improve United's attack.
"United have been linked with Declan Rice and they should be in the market for a defensive midfielder. Nemanja Matic has seen his best days.
"United will have to be quite shrewd this summer."
What do the stats say?
Solskjaer became the first Manchester United manager in history to win their first six league games in charge of the club, but since then his side's for deteriorated massively, culminating in a sixth-placed finish in the Premier League.
United's poor league finish has led to speculation that there will be a major overhaul at Old Trafford, starting at the back. United conceded 54 goals this season, their most ever in a single Premier League campaign and most in a league season since 1978-79 (63).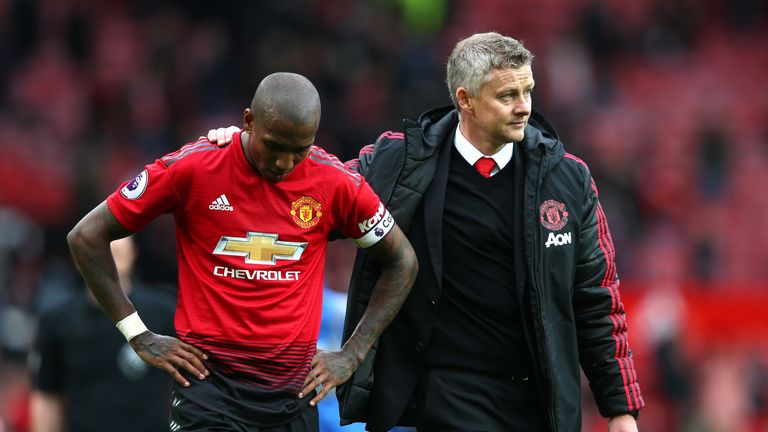 They also kept just two home clean sheets in the Premier League this season - their fewest in a season since 1962-63; numbers that show United's defence is need of a re-build.
There's been plenty of speculation around Paul Pogba's future following some poor performances from the Frenchman. However, Pogba's stats this season make for impressive reading with the World Cup winner reaching double figures for league goals in a season for the first time in his top-flight career.
He also registered more goal involvements (22) than he has in any previous campaign in the top five European leagues so if he moves on this summer United will have a big hole to fill.
The manager's view
Solskjaer on United's transfer plans: "United is a club that has money, and that has to be spent in a reasonable way. People who know me, know that I will use that in a good way. We have a plan with the club, they have scouted players for longer than I have been here, and we have players that we need to keep. We will not spend money just to spend money."
Solskjaer on the criteria for signings: "You have to have a certain kind of attitude about you to make you a Manchester United player. You have got to have the qualities and our fans want to see exciting players.
"Of course we want to get up from our seats. We want to see defenders who defend like they're doing it for their lives, that's the most important thing. It's always been in our culture. You have to have that work ethic and we're scouting the market, trying to find the right ones."
Solskjaer on Pogba (April 16, 2019): "You can't guarantee anything in football but yes I think Paul is going to be here. I can assure you he is now very determined to succeed at Man United. I would say yes I can guarantee, but in life you can never. He will be as far as I can answer."
Read on: The summer transfer plan series continues
Insight: Who should Liverpool sign?
Insight: Who should Manchester City sign?
Insight: Who should Newcastle sign?
Insight: Who should Norwich sign?
Insight: Who should Sheffield United sign?
Herrera, Valencia to leave United
Ander Herrera has confirmed he will leave Manchester United at the end of the season after bidding goodbye to the club in a video on social media. United captain Antonio Valencia also bid farewell to the club following the defeat against Cardiff on the final day of the season.
Rank these players Manchester United have been linked with