Manchester United boss Ole Gunnar Solskjaer has confirmed Paul Pogba requires surgery on his injured ankle and is set to miss "three or four weeks" as a result.
Speaking following Wednesday night's 2-0 defeat to Arsenal, Solskjaer admitted Pogba's ankle injury was a "big blow" for United but remains adamant United will not consider selling him in January.
Solskjaer said: "Yeah I do [expect him to stay]. He's injured now and will probably need an operation on his injured foot.
"It is a big blow for us."
It is understood Pogba's injury was first diagnosed by United's medical staff following a scan.
The France midfielder then went to see his own specialist who agreed with the diagnosis from United's medical staff.
United accept Pogba is likely to need an operation in order to resolve the problem and the player's representatives have advised him to have surgery as soon as possible.
Solskjaer hopes to have Pogba back before the end of January.
"It is nothing major [but] it is something that has to be sorted and dealt with, within a timeframe," Solskjaer added. "He has been advised as soon as [possible] and he will probably do it as soon as [possible].
"So he will be out for three or four weeks probably."
Pogba has been limited to seven Premier League appearances for United so far this season.
After being out since the end of September, he returned to United's squad over the Christmas period and made two substitute appearances against Newcastle and Watford.
But he missed the win over Burnley and Wednesday's defeat to Arsenal after aggravating the problem.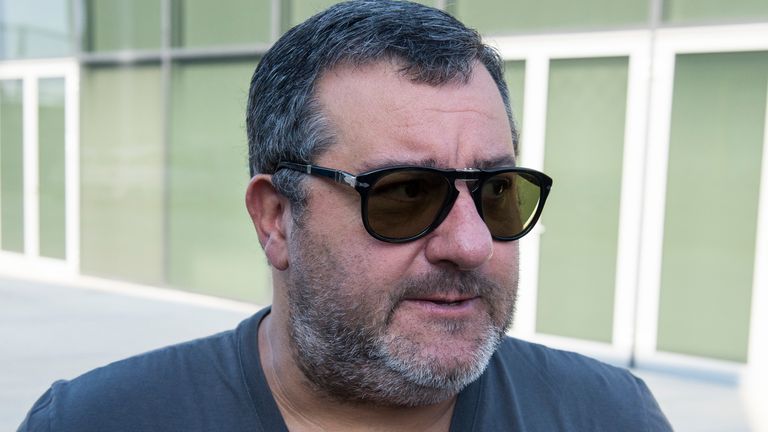 Pogba has been linked with a move away from Old Trafford but his agent Mino Raiola said the midfielder's "heart" is with Manchester United, but added he needs to be playing in a side capable of winning trophies.
The 26-year-old, who returned to United from Juventus in 2016, admitted in June he was considering leaving Old Trafford for a "new challenge", while Raiola added a month later that he was in the process of finding his client a new club.
But Pogba remained with United and Solskjaer said this month he will not be sold in the January transfer window.