Chelsea striker Diego Costa has admitted he was keen to rejoin Atletico Madrid earlier this summer.
Costa spent two years at Atletico, scoring 43 goals and formed a good relationship with manager Diego Simeone, who led the team to the La Liga title and the Champions League final in 2013/14.
Atleti reportedly wanted to re-sign Costa this summer but were unable to persuade Chelsea to part ways with the Spain striker.
"Everybody knows there was a possibility of going back to Atletico but it didn't happen because of a few details. I thanks the fans and Cholo (Diego Simeone) for his faith," he is quoted as saying in AS.
"Now I'm at Chelsea, I'm happy there and I've started the season with them. I hope Atletico do well this season like last year and win titles. I wanted to go back, I won't lie about it."
Costa has netted a total of 34 goals in 56 Premier League appearances since moving to Chelsea in 2014.
There had been speculation this summer that new Chelsea boss Antonio Conte was looking to replace Costa, but the striker has been key for the Blues in their opening Premier League games, scoring late winners against West Ham United and Watford.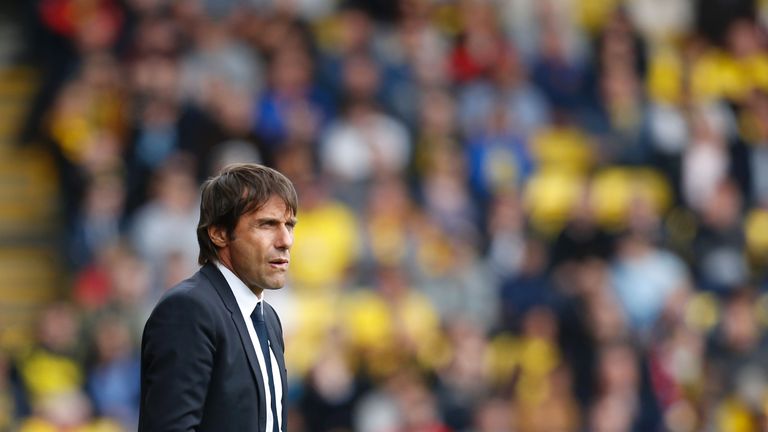 "Diego is a forward and he knows that, in my idea of football, the forward must be a point of reference for the team," Conte said.
"I don't like that a forward moves around the pitch. I like him to stay there [in the box] because you are a forward and your commitment is to score goals and to stay in the right position. You are a forward - not a midfielder, not a defender.
"I am happy that Diego stays here to work with us. We know that we can improve through the work and the most important thing is that the players have put themselves into this idea. Diego can give a lot to this team and I am sure he will have a good season."