Chelsea striker Diego Costa has exclusively spoken to Sky Sports' Thierry Henry ahead of the clash with Jose Mourinho's Manchester United on Super Sunday.
The Spain striker was signed by the Portuguese manager in 2014 and scored 20 Premier League goals in his first season as the Blues won the title.
Mourinho was axed by Chelsea in December 2015, but Costa insists he remains grateful to his former boss for improving him as a player.
He said: "In all honesty I always tell people that I am grateful to Mourinho because he helped me a lot.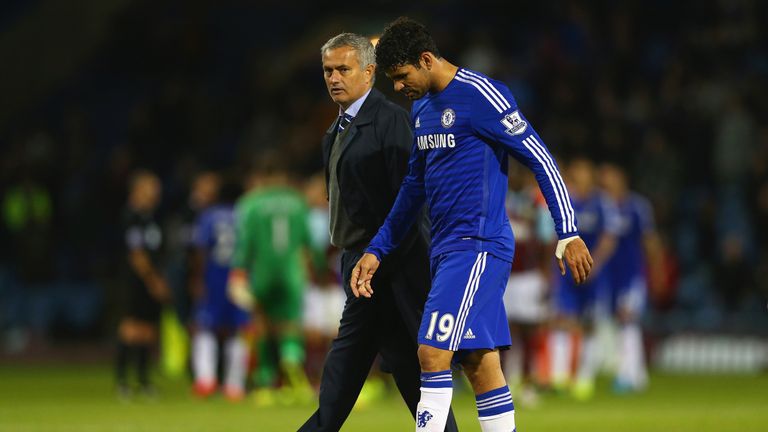 "As a player when you want to improve you always look for the best coach and Mourinho is one of the best.
"I wanted to come to Chelsea because of Mourinho. When I considered Chelsea I thought about the fact that Mourinho was here.


"He is a coach that demands a lot from his players, he wants the maximum.
"He helped me a lot and then what happened is that the following season didn't go well, these things that happen, but the truth is that Mourinho helped me a lot to improve as a player."
For more from Thierry Henry's exclusive interview with Diego Costa, tune in to Manchester United v Chelsea on Super Sunday, which starts at 12.30pm on Sky Sports 1.