The Debate: Do players self-regulate? Charlie Adam and Liam Rosenior give their expert insight
Last Updated: 07/11/17 12:19pm
Speaking on The Debate, Charlie Adam and Liam Rosenior gave a fascinating insight into how players can self-regulate in football clubs to aid their manager.
David Luiz is facing an uncertain future at Chelsea after being dropped from Sunday's squad following a row with manager Antonio Conte, prompting Stoke midfielder Adam and Brighton defender Rosenior to have their say about player and manager power in modern football.
From self-regulating committees to players 'running the dressing room', the pair offered an in-depth, expert explanation of why managing a group of players if often a fragile business.
Charlie Adam
Conte is in charge, it doesn't matter who you are. If the manager wants to get rid of you, he can. It just shows that he's got authority.
Fair play to him, he got rid of Diego Costa because he caused problems, and if Luiz wants to go that way, he'll be out. When you let players get away with things, other players sense that, and then you may have five or six players against you.
As a manager, you've got to stick by what you believe in. At the end of the day, the manager will go to the owner and tell him he's causing problems, and he could be sold.
But players also know. They know that when a player isn't pulling their weight, players would say: 'Listen, sort yourself out.' The manager doesn't need to do his job 24/7, the players can control it too.
Liam Rosenior
You ask the question: 'Is it dangerous to fall out with a player?' Sometimes it's more dangerous not to, because you're setting a precedent for everybody else.
If you have players who think they can overstep the mark, if one person does it, then you'll have three or four will try their best as well. All of a sudden, that culture, and that emphasis on team spirit is all gone.
Chris Hughton [Brighton manager] does it in a different way, that's one of his biggest strengths. He manages us as a group. We have an elected committee, where the senior members of the squad regulate the culture around the training ground, making sure we train hard, making sure we turn up on time, that we dress correctly.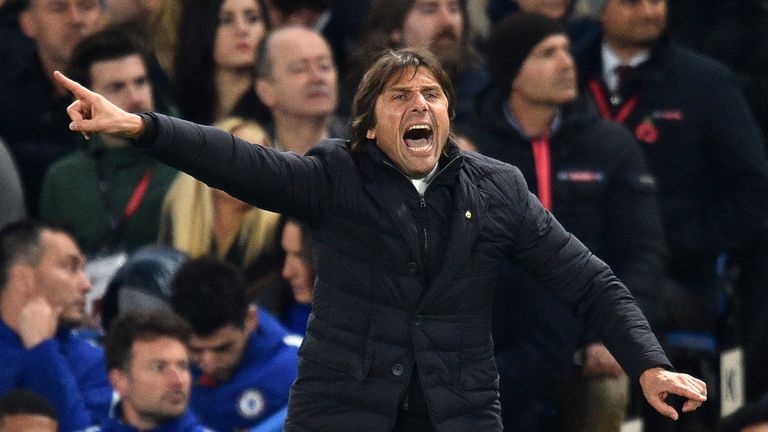 If it always comes from the manager, you've got a problem, because working in a team environment you need to all be pulling in the same direction.
Take Sir Alex Ferguson for example, no player was bigger than the manager at Manchester United. No matter what player stood up to him, they were out of the door. If you lose that power as a manager, you open yourself up to other things; lack of discipline, and then you start losing football matches.
Chelsea have lost a character in John Terry who ran that dressing room last season. That's often more important than the manager's authority, to make sure you have characters in the dressing room that regulate behaviour.
If you are using skysports.com you can comment below to get involved in the debate, but please adhere to our House Rules. If you wish to report any comment, simply click on the down arrow next to the offending comment and click 'Report'.