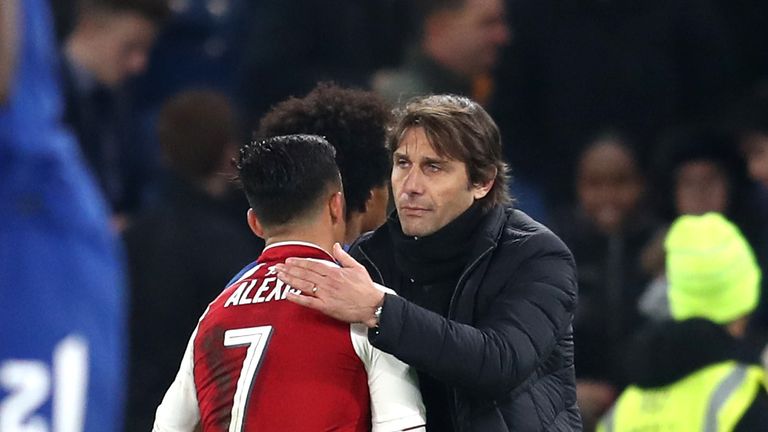 Antonio Conte has dismissed reports that Chelsea were interested in signing Alexis Sanchez, saying they could not afford his salary.
Sanchez left Arsenal for Manchester United on Monday in a swap deal that saw Henrikh Mkhitaryan move to the Emirates Stadium.
"We never were in this race," said Conte. "Ever. Especially because one of the reasons was this amount of salary.
"Only one or two clubs can pay this type of salary.
"Manchester United and Manchester City stay there and we have to try and build something important to create a basis, and then make success with our work. Not with money. With work.
"We won the league and reached the FA Cup final and we finished with a profit of £50m in the transfer market.
"In the past, this had never happened."
Andreas Christensen is available to face Arsenal in Wednesday's Carabao Cup semi-final second leg, live on Sky Sports Football, despite suffering a head injury in Saturday's 4-0 victory at Brighton.
Danny Drinkwater, Thibaut Courtois and Gary Cahill face late fitness tests, and respective hamstring and back injuries mean Cesc Fabregas and Alvaro Morata will miss out.