Antonio Conte warns of match-fit Alvaro Morata as Tottenham assess Harry Kane
By James Dale
Last Updated: 29/03/18 4:42pm
Chelsea head coach Antonio Conte says Alvaro Morata is "100 per cent" fit again and believes Tottenham can cope without "world-class" Harry Kane.
Conte's options up front have been scrutinised in recent weeks, with the Chelsea boss often preferring to use midfielder Eden Hazard in an advanced role instead of strikers Morata and Olivier Giroud - both signed this season.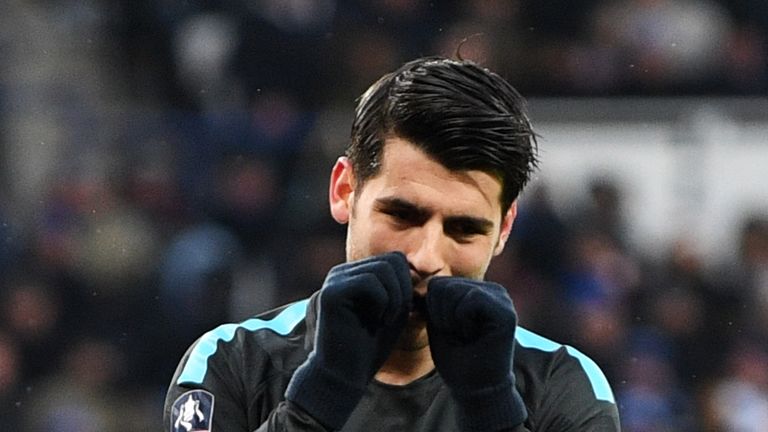 Morata was left out of Spain's squad for their pre-World Cup friendlies against Germany and Argentina over the past week, but Conte believes the extra time at the club's Cobham facilities has allowed the player to get back to his best.
"This period for Alvaro was very important," said Conte. "In the last week he has worked very well. I think he needed to work hard because he was out for one month for his back problem.
"Now he's really fit, 100 per cent. He's ready for an important final of the season for Chelsea and then for the chance to play in the World Cup."
Mauricio Pochettino said Kane will be assessed before Sunday's game between Chelsea and Tottenham, live on Sky Sports Premier League, with the England forward recovering from ankle ligament damage initially expected to keep him out until April.
The 24-year-old has scored 24 goals in 29 Premier League games for Spurs this season.
Kane was out for two separate spells last season with injuries to the same ankle, though, and Conte believes Pochettino's side have already proven they are a force without him.
"I think we are talking about one of the best strikers in the world," said Conte. "When you have a striker who scores 30 goals every season, for sure when you miss this type of player you can feel this.
Chelsea wait on Courtois, Christensen
Thibaut Coutois and Andreas Christensen are both doubts and will need to be assessed before Chelsea's visit of Tottenham on Sunday, says Conte.
"But at the same time I think Tottenham is an important team for the whole team. They have many important players, talented, they play good football with great intensity.
"In the past they showed despite Kane missed many games nothing has changed."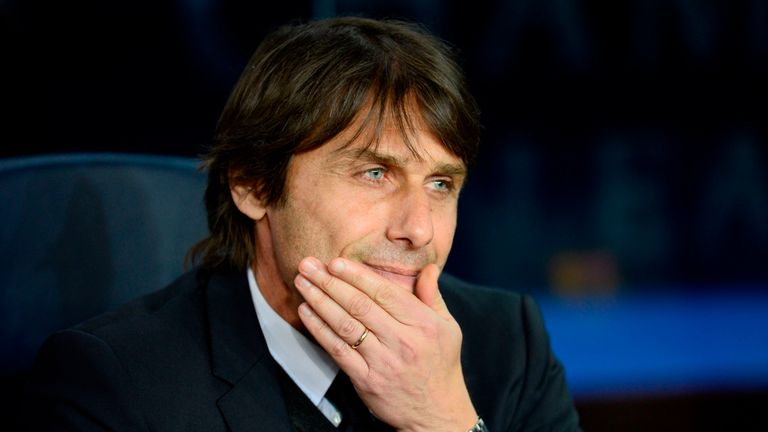 Chelsea will fall eight points behind fourth-placed Tottenham if they are beaten at Stamford Bridge on Sunday, and Conte admitted defeat would make Champions League qualification tougher, though not out of reach.
"For sure this is an important game for us," said Conte. "Our target is to try and take a place in the Champions League and reach the final of the FA Cup and to win if we are able.
"Sunday is an important game because if we win we go very close - otherwise we continue to stay not so close and with seven games to go it will be difficult to take a place in the Champions League.
"Nothing is impossible. In this run I put Liverpool as well. For us, we have to try to win every game and not make mistakes."