Maurizio Sarri's regular brushes with Italy's football authorities look likely to cost him the chance of becoming Chelsea's next manager, Sky Sports News understands.
A series of misdemeanours - the most recent a 20k Euro fine and two-game ban in January for alleged homophobic abuse of Roberto Mancini - looks to have steered the west London club away from appointing the 60-year old.
Sarri denied being homophobic but was banned for "directing extremely insulting epithets at the coach of the opposing team".
Sky in Italy have reported Chelsea had an agreement in place with Sarri's representatives to succeed Antonio Conte if he leaves Stamford Bridge.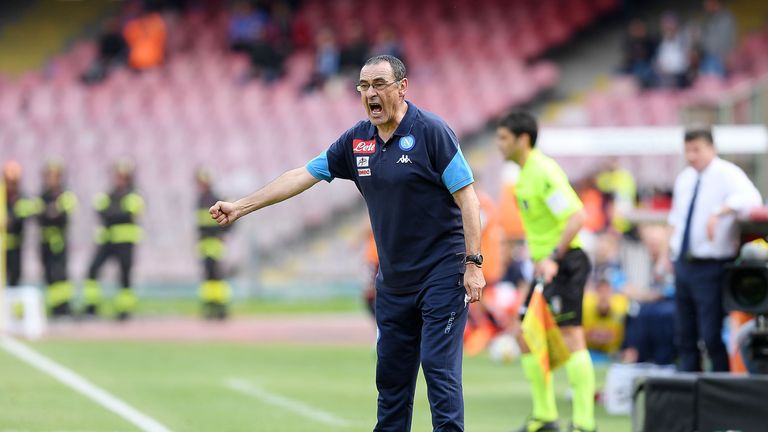 Meanwhile, it's understood Chelsea have so far refused to pay the £7m release clause being demanded by Napoli's owner.
But it's his growing list of transgressions which look set to end Sarri's chances of replacing Antonio Conte.
Sky in Italy have previously reported on a series of incidents involving Sarri, including an obscene gesture to supporters of Juventus in Turin, foul-mouthed abuse of his own players and sexist remarks about female journalists.
After his recent touchline spat with Mancini, the former Manchester City manager, when asked what happened, said:
"You have to ask Sarri what happened. Men like him shouldn't be in the world of football.
"He is 60 years old and must be ashamed."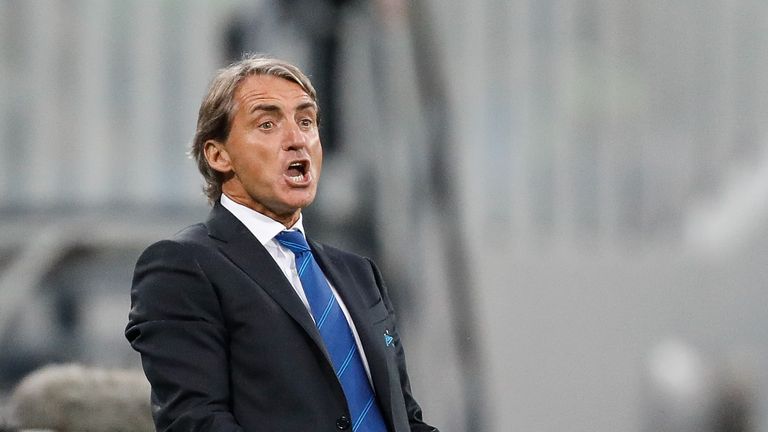 In another interview, he said: "Sarri is a racist and men like him should be drummed out of football.
"I went to find him in the locker room and he apologised, but I want him to be ashamed of what he said.
"In England someone like him wouldn't even be allowed to set foot on the touchline."
Sarri has received plaudits from across Europe for the quality of football played by his teams at Pescara, Empoli and most recently Napoli.
With Chelsea currently investigating accusations of bullying and racism by former coaches Gwyn Williams and Graham Rix, it's understood to be unlikely they will now take the risk of appointing Sarri if, as expected, Conte leaves Stamford Bridge this summer.