Eden Hazard believes Chelsea team-mate Ruben Loftus-Cheek will become one of the best midfielders in the country.
Loftus-Cheek endured a frustrating start to the campaign at Stamford Bridge, struggling to break into the squad despite a successful loan spell at Crystal Palace last season and performing well at the World Cup for England.
But the 22-year-old has scored five goals in his last six appearances for Chelsea, including the second goal in the 2-0 west London derby victory over Fulham on Sunday, and Hazard clearly thinks Loftus-Cheek has a bright a future, despite failing to start a Premier League game this season.
"He's a fantastic player. We all know. I've trained with him for five years," Hazard told Sky Sports.
"I saw him when he was young, now he is not so young but he can still improve. But in the future I think he will be one of the best midfielders in the country."
Loftus-Cheek's strike against Fulham came at the end of a brilliant one-touch move which Hazard and Pedro were involved in and the Belgian believes it shows the quality Chelsea have in their squad.
"[They're] good players. When we play together you know we can be good," Hazard added. "I remember one goal [like this] against Southampton when (Alvaro) Morata scored,
"This goal yesterday was good but we have the kind of players that when [we are] in short spaces we can do one-touch and give and goes. So we try to do this."
Chelsea head to Wolves on Wednesday night, knowing three points is a must with Manchester City visiting Stamford Bridge at the weekend.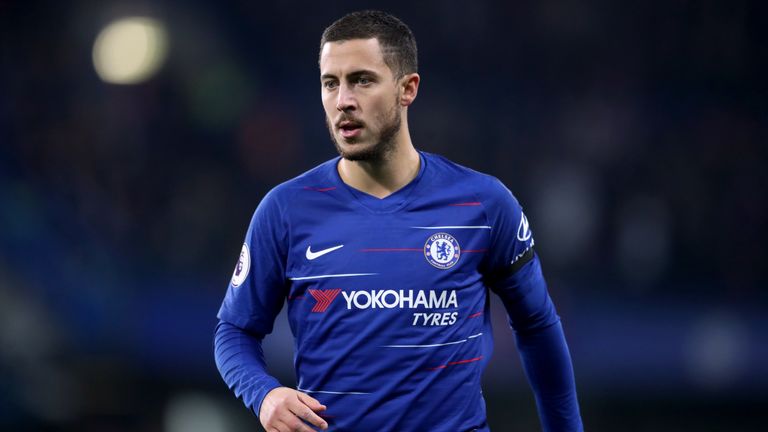 "We dropped points against West Ham already, against Everton, so this kind of game we need to win." Hazard said.
"After we play against big teams and in the big games you never know, you can draw or lose. So when we play these kind of games you want to win, but you also know that away is always hard.
"It's not enough just to think we're going to win, it's not like this in the Premier League. You need to show that on the pitch you want to win and you deserve to win.
"What I see from them is they are good players. I know Joao Moutinho was playing in France and I watch the French league so I know him.
"But I think the manager [Nuno Espirito Santo] is good as well, they are playing a good style of football so it's going to be a good game."