Ross Barkley has urged the Chelsea hierarchy to give under-pressure head coach Maurizio Sarri time to save his job.
The Blues have lost five of their last 11 matches, leading to the club identifying record-goalscorer and current Derby boss Frank Lampard, as well as Zinedine Zidane, as potential replacements for Sarri.
A section of Chelsea fans turned on the Italian during their 2-0 FA Cup loss at home to Manchester United earlier this week, but midfielder Barkley believes patience is key.


He said: "We've got ambition to be one of the best footballing sides in the world. We're one of the biggest clubs in the world.
"The style of play the manager wants to play - it's not where it's at right now. Over time it will come.
"He tries to improve every player. Throughout his career, you can see at Napoli how well he did with the players he had, how well he improved them. You can see on the training pitch a lot of things improving in each individual.
"We went through a bit of an up-and-down spell in the last couple of weeks, but we're confident we'll come through it and achieve success."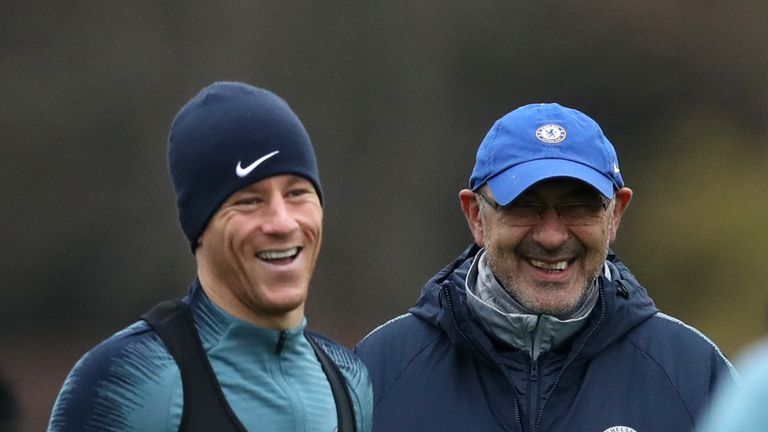 Barkley will hope to feature for Chelsea against Manchester City in the Carabao Cup final on Sunday, live on Sky Sports.
He started the game against City at the Etihad earlier this month which saw Chelsea thrashed 6-0 - their heaviest defeat in 28 years - but says they need to forget about that match.
"I don't think in our minds we should be thinking anything about embarrassment - we should be thinking about winning a trophy," said Barkley.
"We've got to think about achieving success. Thinking about the good things, rather than thinking about what could happen."