Thomas Tuchel has emphasised that Chelsea vs Manchester City is not him vs Pep Guardiola as they 'don't play tennis or chess'.
Tuchel's Chelsea, currently sitting at the top of the Premier League and three points ahead of last year's champions, host Guardiola's City at Stamford Bridge on Saturday at 12.30pm.
Chelsea have enjoyed great success against City in recent meetings, winning three straight: a 1-0 FA Cup semi-final win in April; a 2-1 league win in early May; then a 1-0 Champions League final victory at the end of that month.
Although Tuchel was praised for his tactics during those games, he has steered clear of labelling Saturday's match a battle between the two coaches, emphasising how the results could have gone either way.
"Not so long ago, there were a lot of voices who told me that I don't know how to beat Pep," he said.
"Anyway, it's not between me and him.
"We don't play a match of tennis or a match of chess tomorrow, we play with our teams, and the teams and clubs compete against each other on a very high level."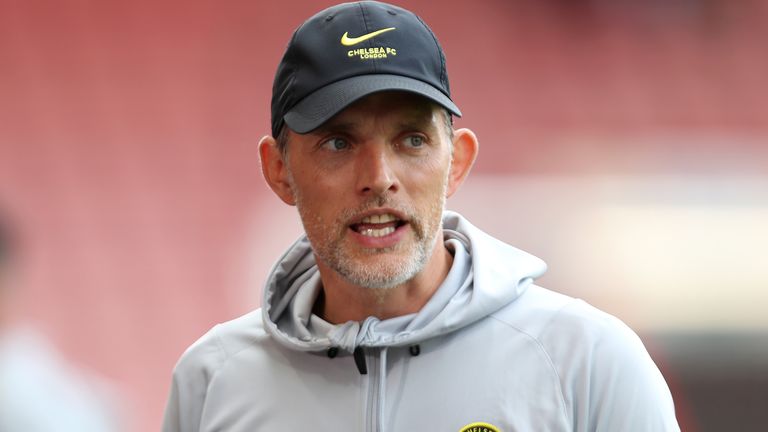 Before Tuchel's three-game winning run against Guardiola, the pair faced each other as managers five times in the Bundesliga, and Guardiola's teams came out on top on four occasions.
The other result was a 0-0 draw between Tuchel's Borussia Dortmund and Guardiola's Bayern Munich.
But Tuchel says his victories since joining Guardiola in England could have easily gone the other way.
"If I look at it honestly at the last three games, I see three 50/50 matches," he said.
"I'm not only talking about the situation before the match but it was a 50/50 but during the matches - I felt like it could have been any outcome.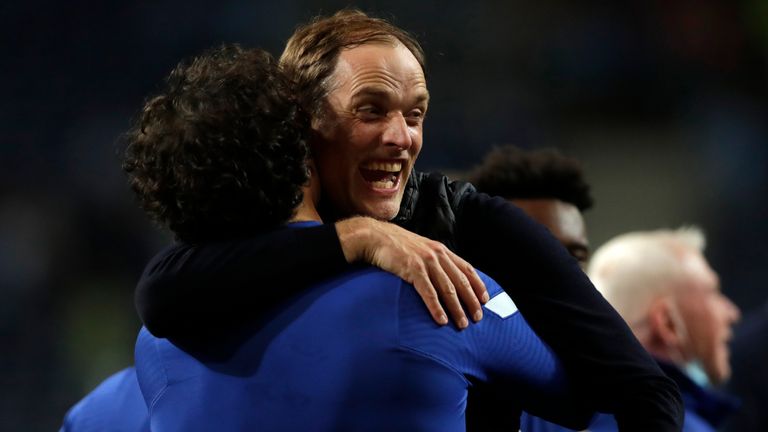 "When you have 50/50 matches, little details decide it. Small situations can give you the advantage and you need a bit of luck.
"It felt like totally 50/50 even in the review [of them], and I expect another tomorrow. We want to fight hard to be the guys who have the better outcome.
"We did it several times with this team but like I said, we know what the input was, we know how much we suffered in these matches and we will see what happens tomorrow."
Mendy returns, Mount will miss out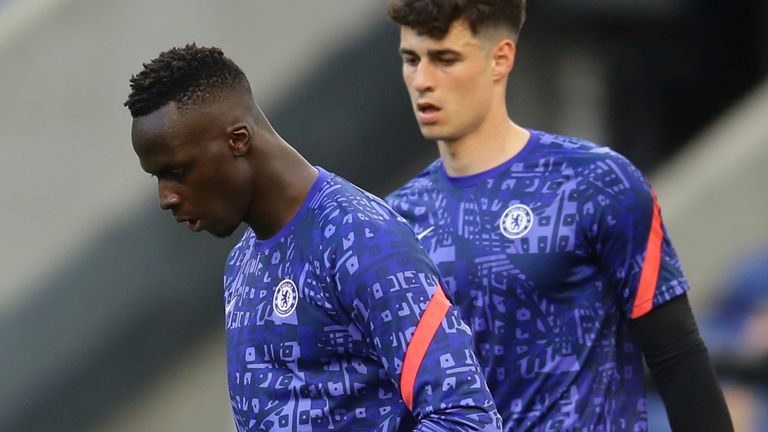 Tuchel confirmed goalkeeper Edouard Mendy is fit and will start on Saturday after missing the last two games with a hip injury sustained against Zenit St Petersburg in the Champions League.
Christian Pulisic will miss the match and so will Mason Mount, after the England forward played through a knock he picked up in the closing stages of Chelsea's Carabao Cup win over Aston Villa on Wednesday.
"For Mount, it's too soon," Tuchel said. "He made a big step, huge progress, but it's not enough to be ready for tomorrow.
"Mason is very disappointed. He didn't feel it during the match because it happened in the second half and he played through it and finished the game.
"It's a very minor injury, but it's still a disappointment for him and us because he's a player we count on."
Peter Smith is joined by Sky Sports pundit Alan Smith, as well as football writers Ben Grounds and Adam Bate, to look ahead to the Premier League weekend's standout fixtures…
PART 1 | Will a north London derby win be a launchpad for Arsenal or Tottenham? Former Gunner Alan Smith gives his verdict on the two teams and where the match will be won or lost on Sunday.
PART 2 | We preview Man City's trip to Chelsea on Saturday, where two title favourites collide, and reflect on the start made by another Premier League challenger in Liverpool, ahead of their game with Brentford.
PART 3 | After an encouraging draw at Man City, will Southampton get off the mark against a goal-shy Wolves this weekend? And we look at what Crystal Palace boss Patrick Vieira has to do to land a breakthrough win over Brighton on MNF.