Jose Mourinho says Chelsea striker Fernando Torres is enjoying his football again
Jose Mourinho believes Fernando Torres is enjoying his football again after scoring in the last two league games.
Last Updated: 12/01/14 1:21pm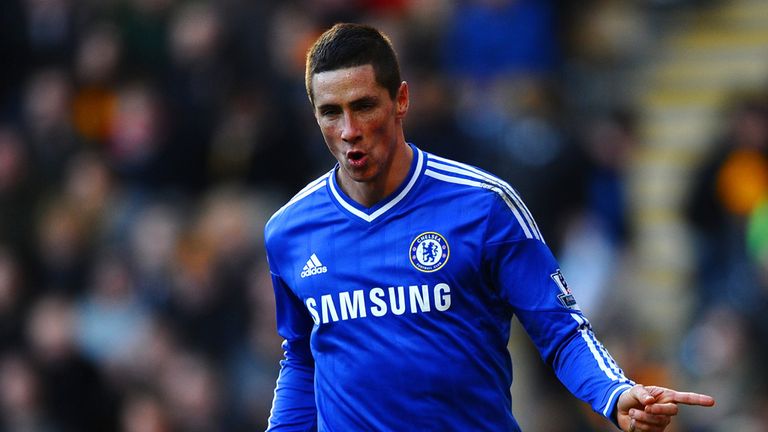 The Spanish striker has rarely hit the heights of his Liverpool days during his three years at Stamford Bridge but remains a key part of Mourinho's plans.
Just four of his eight goals this season have come in the Premier League but Mourinho is happy with Torres' contribution after his goal wrapped up the 2-0 victory at Hull on Saturday.
"Fernando scored against Southampton, now he has scored again. He is enjoying his football more than the last couple of years," said Mourinho.
"The goals are coming and he is doing what we want him to do: press defenders, hold the ball, wait for support, get behind defenders and he scored.
"It is important for him but more important for us."
The Portuguese credits Chelsea supporters for continuing to back Torres during his less successful times but has not been surprised by their attitude after seeing similar support for a struggling striker during his first spell at the club.
"Chelsea fans are like this. I remember in 2004 when we had Mateja Kezman and he scored his first (league) goal in December, but every time playing at Stamford Bridge people were supporting him," he said.
"It helps players, especially in a difficult moment. Players do not feel the heat when things are not going well for them."