Paul Merson says Alex Oxlade-Chamberlain is better suited to Liverpool's system, following his summer move from Arsenal.
The England international made the move to Anfield in August, following a period of playing as a wing-back in a 3-4-3 formation at Arsenal, and has scored two goals for Jurgen Klopp's side.
Speaking on The Debate, Merson believes Oxlade-Chamberlain is better off playing away from the Emirates in order to develop ahead of Liverpool's clash against Arsenal on Friday, live on Sky Sports Premier League.


"At Arsenal, when you are playing with those two players [Alexis Sanchez and Mesut Ozil] - world class footballers - the natural reaction is, as soon as they get the ball, to look for those two," Merson said. "You give them the ball and they'll probably touch it 40 times more than Oxlade-Chamberlain.
"Straight away that knocks his odds down of having a good game compared to them. I've followed his career from Southampton to Arsenal, I still don't know where he plays, I don't know his best position.
"I think you've got to put him in the centre, in the midfield three and say 'you are playing there' and leave him there for 10 games. He plays one game there, then he plays wing-back, on the wing and he just needs a position."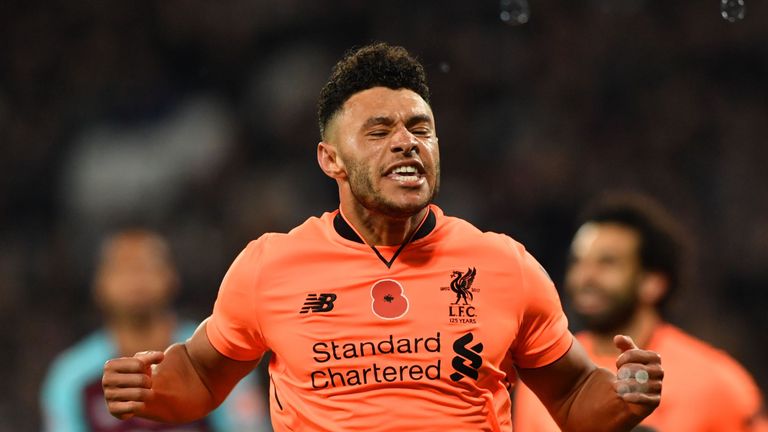 Merson laughed off the suggestion that Chelsea were wrong to let Mohamed Salah and Romelu Lukaku leave in 2016 and 2014 respectively, and argued that sometimes players just do not fit the approach a club choose to adopt.
"People say they can't believe Chelsea let Salah go; he didn't fit Chelsea. It's like Lukaku didn't fit Chelsea. He could've gone there but he looked and that and though: 'No, I'm going to be playing wing-back at Chelsea. I want to play in midfield'.
"Hopefully he [Oxlade-Chamberlain] will stay in midfield and, after tomorrow, start playing well.
"At Arsenal he didn't really play with a lot of pace in front of him; [Olivier] Giroud usually played up front on his own. It's hard, when you get into positions like a No 10 position, you are crying out for someone who can just go 'bang' and they are away.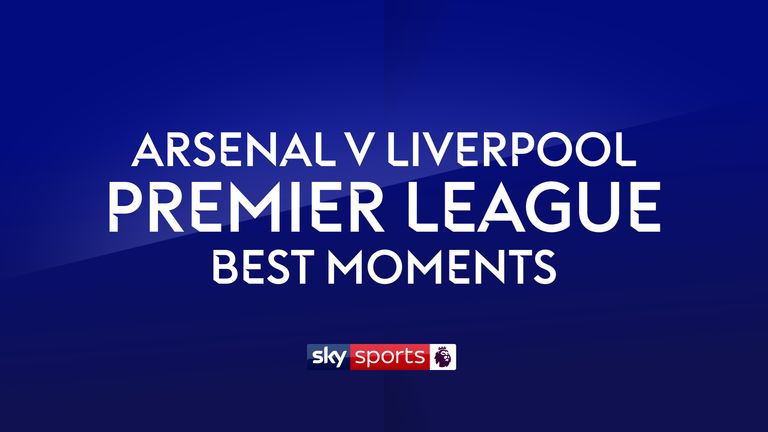 "He [Ox] probably fits Liverpool - they are quite open, they've got plenty of pace up front. If you were playing in a midfield three and you've got three up front who are as lively as anything, it's nice.
"It's not rocket science - he needs to play football and that's what he is doing."
Also speaking on The Debate, Brighton full-back Liam Rosenior agreed that life away from Arsenal suits Oxlade-Chamberlain.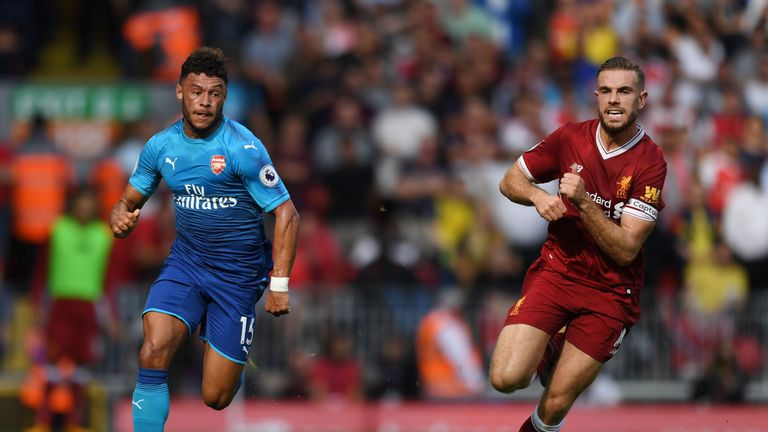 "You can see why he wanted to leave because the way he plays, he's dynamic, he's a fantastic athlete as well as technically, he's a fantastic player. He fits into Liverpool's system a lot better than he would playing wing-back for Arsenal.
"He's an attacking player, Klopp has mentioned he wants him to get in goalscoring situations - I don't know how many goals a season you can get from wing-back and I've played there - I wouldn't get any!
"I don't think it's so much about a development thing, I think it's about a player having the right fit of a team."