Andrew Robertson describes Liverpool's attacking options as a 'joy to watch'
By Mathieu Wood
Last Updated: 23/12/17 8:58am
Andrew Robertson says Liverpool's attacking options are a "joy to watch" as Jurgen Klopp's side prepare to face Arsenal in a pivotal Premier League clash.
Liverpool, who are unbeaten in their last nine Premier League fixtures, and Arsene Wenger's side are separated by one point in the table ahead of the Friday Night Football fixture at the Emirates, live on Sky Sports Premier League.
Robertson, who has started the Reds' last four Premier League matches, is confident that the team are beginning to marry their attacking capabilities with a more resolute defensive awareness.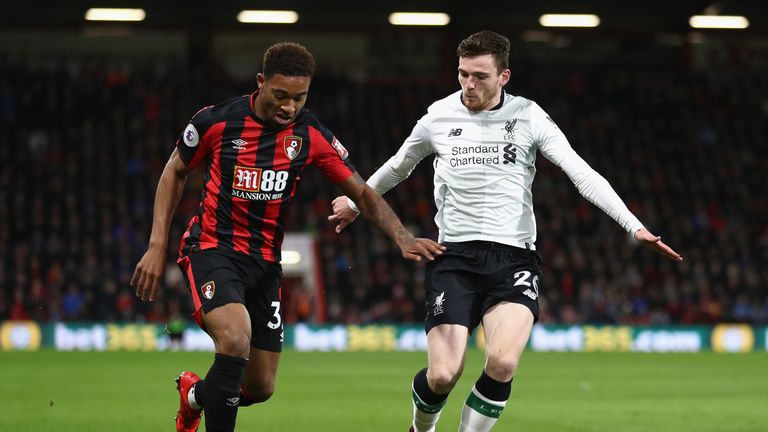 When asked about the free-flowing football Liverpool have produced this season, Robertson said: "Going forward it is a joy to watch. It's frightening at times the pace that we break at.
"Everyone talks about the attacking, rightly so with the number of goals that we have scored, but in the last good few games defensively we have been solid and kept clean sheets.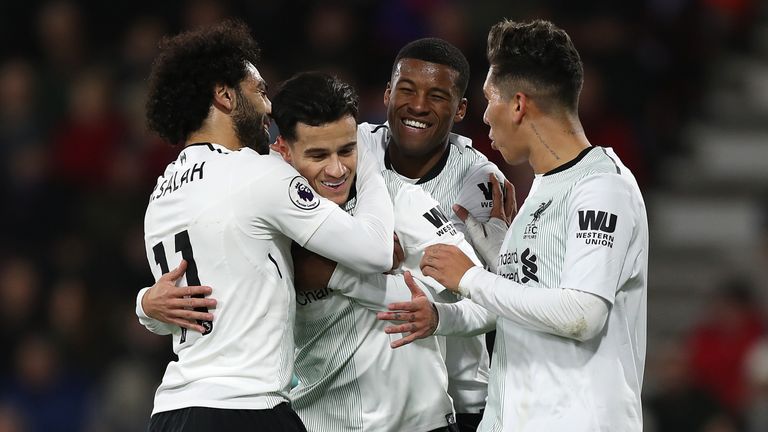 "That's the basis for all the boys going forward. They put in a shift coming back (defensively) and that is what you need. We need to attack as a team and defend like a team.
"I think we have been good at that especially the last couple of weeks and if we continue to do that then we know the (attacking players) will come up with some brilliance.
"Everyone saw the four goals we scored at the weekend (against Bournemouth) and they were all high in quality."
Liverpool have conceded four goals from their last nine Premier League fixtures and Robertson has said their recent results - which have included successive clean sheets - are an indication of work on the training ground.
When asked about what changes the squad have made to improve their defensive record since their 4-1 defeat to Tottenham in October, he said: "I think it was just a case of going back to basics.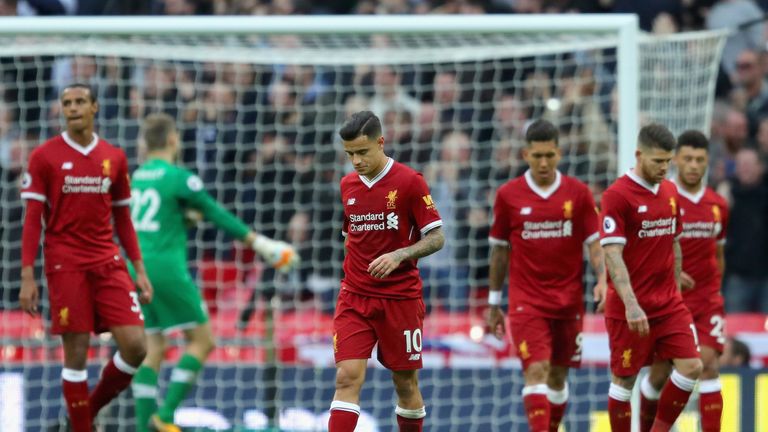 "Get your formation behind the ball and when it is there to press then we need to go and press it. At the end of the day if we have got the ball then they can't score. We have been really good at that the past couple of games.
"We have been pressing them high up, we have been winning the ball in dangerous areas for them. When we nick it we only have 20 yards to go to their goal and we can create chances.
"When Simon (Mignolet) has been called upon he has made some good saves. We have been resolute to try and stop their chances and danger men.
"We have just got to try and keep doing that and not rest on our laurels. If we can keep earning clean sheets then we have always got goals in this team.
"It might not always be three or four goals a game but as long as we keep a clean sheet one is enough."
Robertson, who has benefited from an injury to left-back rival Alberto Moreno to earn a run of games in the Liverpool starting line-up expects a "tight game" against Arsenal despite both teams being known for their front-foot football.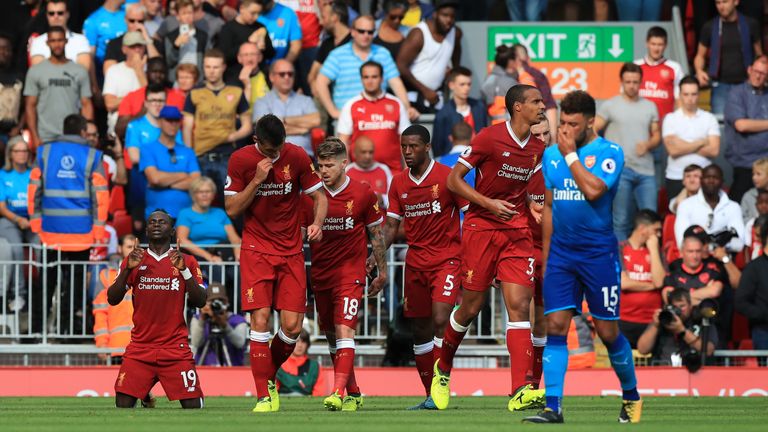 "They (Arsenal) are open, they play expansive football and have got world-class players as well going forward," he said.
"They are probably similar to us which is why the games have been so high scoring. But they have been working on their defensive (structure), they have kept cleans sheets so they have been more solid.
"We are expecting a tight game. We are right next to each other in the table so it's a good game for us before Christmas and we will be looking to take all three points."