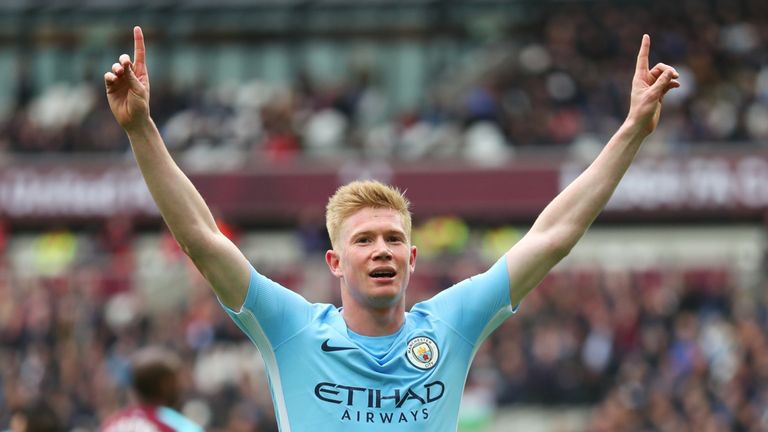 Manchester City's Premier League dominance was reflected in the assists charts, where Kevin De Bruyne led a lockout of the top four places by the champions.
De Bruyne finished the season with 16 assists after teeing up Gabriel Jesus' late winner at Southampton.
Behind him, Leroy Sane recorded 15, while David Silva and Raheem Sterling were next best with 11 each.
No non-Man City player made more than 10 assists, with Tottenham pair Dele Alli and Christian Eriksen, along with Manchester United's Paul Pogba, Liverpool's Mohamed Salah and Leicester's Riyad Mahrez the only other players to make it into double figures.