Jurgen Klopp says he "couldn't care less" about talk of winning the Premier League and insists he's happy if Liverpool have to play "ugly".
A James Milner penalty and late strike from Sadio Mane helped the Reds beat Crystal Palace 2-0 win on MNF to maintain their 100 per cent record after two games.
Asked about his hopes of challenging for the title, a beaming Klopp told Monday Night Football: "It's very early. I couldn't care less and it's not important.
"We are not in a race with other Premier League teams each week saying 'wow, they've scored these goals'. I was not 100 per cent sure in the first half we'd score [against Palace] but you have to be a real challenger and that's what we are each week.


"We must be really different to play. We need to be ugly to play, difficult to play and nobody should be happy when Liverpool is coming or when they go to Anfield.
"That's our target and then we'll see what happens at the end of the season. This league is too strong to say anything after two match days!"
Liverpool will be desperate to keep on the tails of reigning champions Manchester City having finished fourth last season - 25 points behind Pep Guardiola's team.
Klopp's side dominated at Selhurst Park on Monday night and sealed the victory thanks to Aaron Wan-Bissaka's late sending off and Mane's goal in injury time.
While Palace boss Roy Hodgson fumed over the penalty decision, Klopp paid tribute to the Eagles and admitted his own team were far from perfect.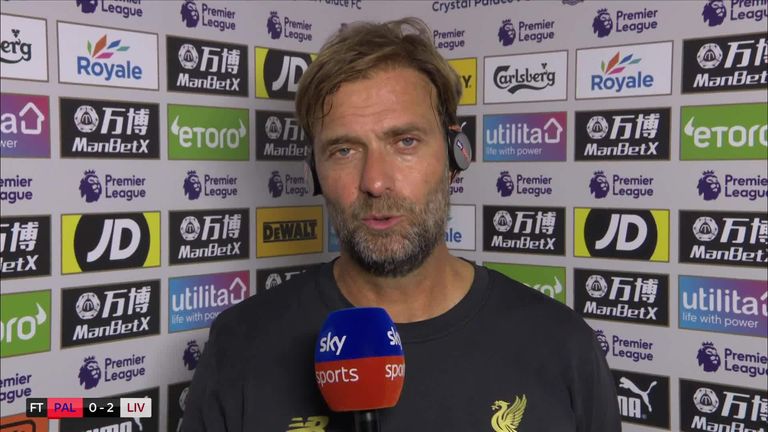 The German told the MNF panel: "There are not a lot of teams in the world who can line up [Andros] Townsend, [Wilfried] Zaha, [Christian] Benteke, [Luka] Milivojevic and all these players. They have a lot of very good players.
"They caused us as many problems as possible with these long balls and then if you win the second one, they try to get in behind really quickly in one-on-one situations with Zaha.
"We were there and helped each other to avoid big problems but it was not a brilliant performance from us.
"A lot of players can play 70 per cent or 80 per cent better; it would have helped but we worked really hard and that's absolutely OK. I'm happy with the performance and very happy with the result."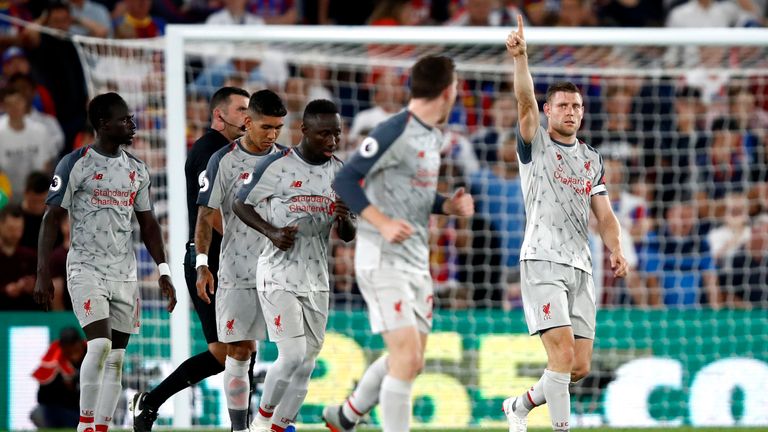 Naby Keita played 87 minutes and put in an impressive performance on just his second Premier League appearance, but Klopp believes he has the potential to become an even more well-rounded player.
He added: "He's very shy and not very extroverted but on the pitch you don't see it. He needs to settle a little bit. He's next to Sadio all the time [in training].
"Everybody loves Naby but I don't know if he loves us because he doesn't speak a lot. But football-wise you can see the potential is outstanding but we have to give him time.
"Defensively he's very stable in his challenges. Tactically he can improve, and he must improve, but what else I don't know."