Jurgen Klopp expects his Liverpool players to be 'rocking' for Barcelona Champions League semi-final
Mohamed Salah will miss the Barcelona visit because of concussion
By Sky Sports News
Last Updated: 07/05/19 12:00am
Jurgen Klopp said he expects his Liverpool players to be 'rocking' right from the off in their Champions League semi-final against Barcelona.
The Reds need to stage a remarkable comeback if they are to overturn a 3-0 deficit from the first leg, and will have to do so without key forwards Mo Salah and Roberto Firmino, both of whom have been ruled out with injury.
Klopp said that his team will approach the game step-by-step, and hope to use the Anfield atmosphere to their advantage.
"I would imagine that the players will be rocking before we score, to be honest. That's what I expect.
"But we not only have to score, but we have to deny Barcelona from scoring, and it doesn't happen too often that Barcelona don't score at all. We know how big the challenge is.
"The result at Barcelona didn't help, obviously, but we have that result and have to deal with that, but you can only deal with it if you go step-by-step.
"Nobody should think about scoring in the first 10 minutes, the last five minutes are enough to score three goals.
"Let's give it a try, that's how we always did it and that's what we will do again."
Klopp confirmed that Salah will miss the game after sustaining a head injury during the 3-2 win over Newcastle United on Saturday evening, while Firmino has a groin injury.
Barcelona, who have already sewn up the La Liga title, their eighth in the last 11 seasons, rested their entire team during Saturday's 2-0 defeat to Celta Vigo, whereas Tuesday's game will be the third in six days for Liverpool's starting team.
"Two of the world's best strikers are not available tomorrow night, and we have to score at least three goals against Barcelona," said Klopp. "As long as we have 11 players on the pitch, we will try."
Klopp also admitted that stopping Barcelona's forwards, especially Lionel Messi, in a tactical sense is challenging, especially given the ease with which Ernesto Valverde's side can switch between a 4-3-3 and 4-4-2 formation.
"Wherever Messi is, it will be difficult to deal with, and wherever Suarez is, it's difficult to deal with," said Klopp. "When you take risks against Barcelona, they punish you."
But the German, who guided Liverpool to a superb comeback win in the Europa League semi-finals against Dortmund, his former club, in 2016, is far from despondent ahead of this game.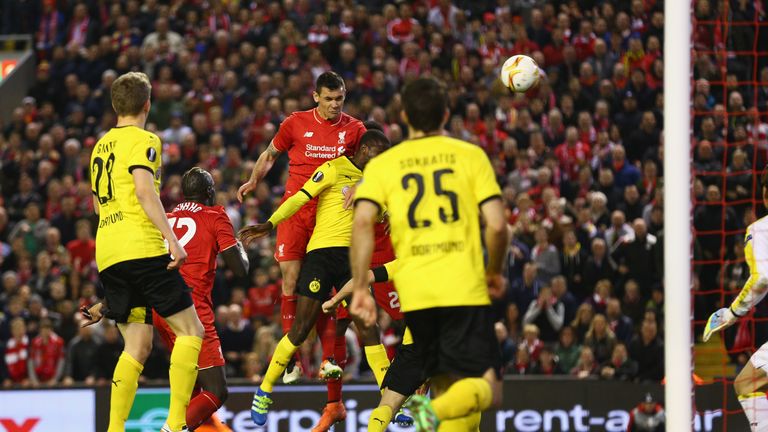 He admitted that it will be a huge ask, but just hoped that his team would go down fighting if this does prove to be the end of the road for them in Europe this season.
"We must create an atmosphere, use an atmosphere, and celebrate the situation with good football," said Klopp. "That's the plan.
"It's likely and it's possible that it will be the last Champions League game for this campaign, so let's celebrate it with our legs, with our lungs, with good decisions, with sensational atmosphere and all that stuff, and we'll see what's out there."