Liverpool's front three of Sadio Mane, Mohamed Salah and Roberto Firmino have had a busy summer and are in need of a rest but what can Jurgen Klopp do? Adam Bate on the problem facing the Reds boss at the start of a hectic season with little margin for error…
Divock Origi, Ben Woodburn and Rhian Brewster have all been on target for Liverpool during pre-season but after defeats to Borussia Dortmund and Sevilla, Jurgen Klopp can hardly hide the fact that he would prefer his first-choice front three to be ready for the new season. Unfortunately, that will be tricky after yet another summer of international exertions.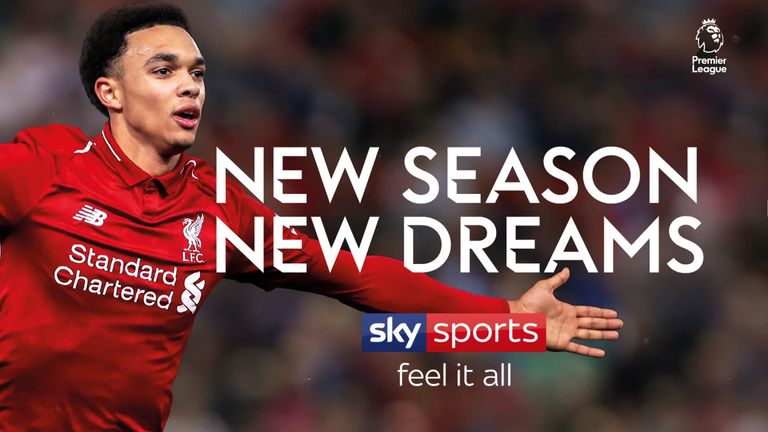 Liverpool's star trio of Mohamed Salah, Sadio Mane and Roberto Firmino have each played in major tournaments for their countries. While Salah's Egypt were eliminated early on despite enjoying home advantage at the Africa Cup of Nations, Mane's Senegal reached the final, and Firmino's Brazil won the Copa America in front of their own supporters.
The result is that while Klopp wants to ramp up Liverpool's preparations for a season that starts with the Community Shield at Wembley next weekend, and also takes in a trip to Istanbul for the UEFA Super Cup just one week into the Premier League campaign, he knows he must be cautious about overworking his key men. Clearly, it is far from ideal preparation.
"We sit here and it sounds like I'm having a moan," Klopp says. "It is just the situation, in the long term, is not acceptable. It's not like after three days you can say to them, 'Hey! Come on! Let's start running again!'. They have had a tough summer programme. It's football. It's not riding a bike, so you lose a little bit. It will all come back but it will be a tough start."
Just how overworked are they?
Mane's workload is particularly alarming. Since scoring for Liverpool on the opening day of the 2017/18 season, he has made 110 competitive appearances for club and country. For an explosive player so reliant on his sharpness, it has been an extraordinarily demanding schedule that has barely included a break of any kind in that two-year period.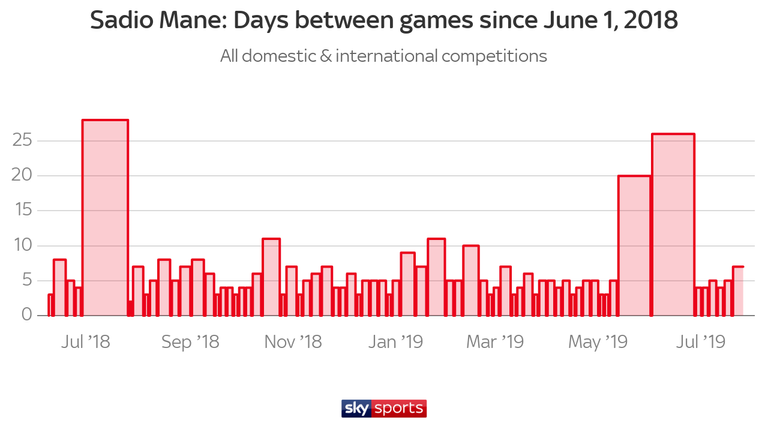 The Community Shield against Manchester City comes just 15 days after the Africa Cup of Nations final. Not for him the rest and recuperation afforded others in June before building towards peak fitness again throughout July. Include pre-season matches and he has not gone longer than four weeks without a game in that time. It has been constant.
Salah bowed out of the competition almost a fortnight earlier, while Firmino's Copa America final was the following day, but with all three players having also featured at the World Cup the previous summer, the fear is that something will have to give. Unless Liverpool take precautions, it could be a dip in form or an injury at a key time during the season.
Are Liverpool at a disadvantage?
Liverpool, of course, are not the only Premier League club affected. Sergio Aguero featured for Argentina in the third-place play-off at the Copa America, while Everton's Richarlison and Manchester City's Gabriel Jesus were in action in the final. Jesus' club team-mate Riyad Mahrez was part of the Algeria side that beat Mane's Senegal in Cairo.
It is that late conclusion of the Africa Cup of Nations that causes such a problem. Many top players were on international duty this summer, but the Nations League final between Portugal and Holland was on June 9 - almost six weeks prior to the game in Egypt.
It is the identity of the players that matters too. Mahrez is a talent but he is hardly integral to City's side. With Mane, it is different. Indeed, the players whose pre-season has been disrupted most are particularly important to Liverpool - unusually so for a top team.
Liverpool's reliance on big three
Salah and Mane were the joint-top scorers in the Premier League last season alongside Pierre-Emerick Aubameyang, underlining Liverpool's reliance on their star forwards. Add Firmino's goals and the trio scored 56 of Liverpool's goals in the competition last season, as well as a further 13 between them in the run to Champions League glory.
The statistics show that the three men scored 62 per cent of Liverpool's goals in the Premier League - a greater percentage than any of their rivals. While Manchester City can find goals from all over their team, Liverpool's system is built around their front three with little scoring contribution from the midfielders. Klopp needs his stars to be fit and firing.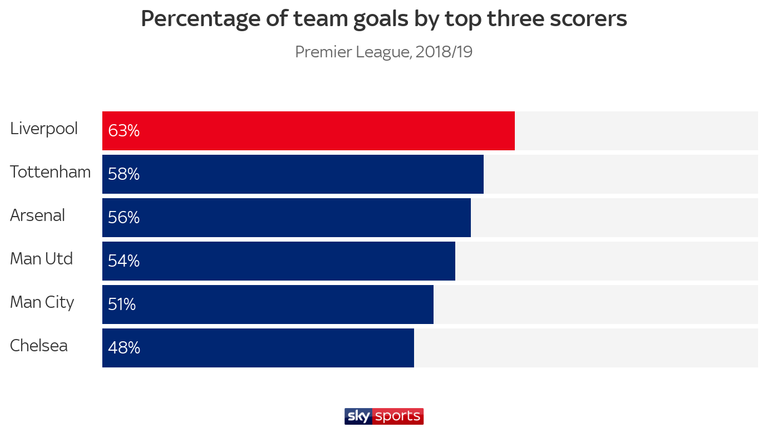 It is worth pointing out that Origi provided emphatic evidence that he can step up last season. As well as scoring in the Champions League final, he had a decisive role in the semi-final comeback against Barcelona, and also netted memorable late goals against Everton and Newcastle in the Premier League. The hope will be that Klopp can lean on him again.
With Brewster back from injury, Xherdan Shaqiri around, and the potential to tweak the system to accommodate Adam Lallana or the fit again Alex Oxlade-Chamberlain, there are other short-term solutions too. But Liverpool know from bitter experience after going head-to-head with City last season, that just one below-par performance could cost them.
Liverpool's opening fixtures
Aug 4 - Man City (n) - Community Shield

Aug 9 - Norwich (h) - Premier League

Aug 14 - Chelsea (n) - UEFA Super Cup

Aug 17 - Southampton (a) - Premier League

Aug 24 - Arsenal (h) - Premier League

Aug 31 - Burnley (a) - Premier League
Can they afford to ease them back?
In the race for the Premier League title, they are taking on a City team that has picked up 198 points over the past two seasons. As a result, easing into the coming campaign is not an option. City's excellence has been so sustained, the levels are so high, that rotation, picking and choosing the games that the main men play, comes at a huge risk.
Liverpool beat every bottom-half Premier League team home and away last season, and it still was not enough. They know that when they host Norwich on the opening Friday, they will need to win. The first away game at Southampton after that midweek trip to Turkey for the Super Cup? They will have to win that too. But can they do it without their key men fully fit?
Watch more games this season for less with our Total Football Offer. Sky Sports Football and Sky Sports Premier League channels for just £18 extra a month!