Liverpool captain Jordan Henderson highlighted the importance of the Rainbow Laces campaign with a social media interaction with a fan who explained why seeing his rainbow armband has a meaningful effect.
Henderson wore a Rainbow Laces captain's armband during Liverpool's 4-0 win over Wolves at Anfield on Sunday as part of the campaign promoting a welcoming culture to LGBT+ fans.
After the game Henderson was contacted by Liverpool fan Keith Spooner on Twitter who explained the significance the armband had to him.
He said: "At 17 I came out, I struggled through my teenage years but the one thing that always made me feel at home was Liverpool. Seeing this means the world to me, it truly does!"
Henderson shared the message to his followers and replied: "You'll never walk alone Keith. If wearing a Rainbow Laces armband helps even just one person then it's progress. Everyone is welcome at Liverpool Football Club. Hope you enjoyed the game tonight."
Every captain wore a Rainbow Laces armband over the weekend, alongside other activity promoting the campaign including handshake boards, ball plinths, and rainbow-coloured seats at the London Stadium where 2,000 fans were in attendance to watch West Ham play Manchester United.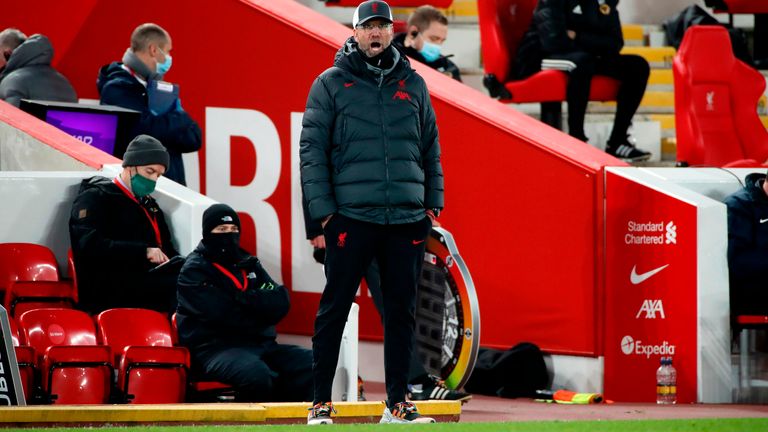 Ryan: These issues are bigger than football
Brighton goalkeeper Mat Ryan says he and his team-mates are more than willing to use their public profile as Premier League players to raise awareness for big societal issues.
This Wednesday marks Rainbow Laces Day, and Ryan is a keen supporter of the cause, hoping that one day there will be no need to raise awareness for inclusiveness.
Ryan said: "There is no place for these things in this world. We need to play a part in helping to stamp them out. As Premier League players we are supporting these things publicly to help stamping them out in the future.
"We are working towards this not being a subject in the future because hopefully, it will be non-existent. If we can influence the public in achieving that goal sooner rather than later then I'm all for that.
"The club has always got behind things like this and as players, we are willing to support it too. Certain things in the world are bigger than us and if we can make a statement out there through our actions to raise awareness then we're more than willing to do it."
Sky Sports is a member of TeamPride which supports Stonewall's Rainbow Laces campaign. If you'd like to help inspire others in sport by sharing your own story of being LGBT+ or an ally, please contact us here.